Chemisch dienstverlener Mercachem versterkt kwaliteit en innovatiekracht met SAS Visual Analytics
Efficiëntere project- en capaciteitsplanning door datavisualisatie
Mercachem levert services ter ondersteuning van het proces voor geneesmiddelenonderzoek en -ontwikkeling van farmaceutische bedrijven in de VS, Europa en Japan. Complexe en innovatieve werkzaamheden zoals synthetisch organische chemie, medicinale chemie en proces-research die in nauwe samenwerking met de klant plaatsvinden. En die volgens Ruud Koolmees, ICT- manager bij Mercachem, gepaard gaan met zeer nauwkeurige offertes en planningen. "Met SAS Visual Analytics hebben we hierin een belangrijke kwaliteitsslag gemaakt. Onze business intelligence- en analysemogelijkheden stellen ons bovendien in staat de innovatiekracht te vergroten doordat managers en medewerkers zelf data kunnen combineren om sneller tot belangrijke inzichten te komen."
"Dit bracht ons ertoe om onderzoek te doen naar de mogelijkheden van een ERP-totaaloplossing om de analyses en rapportages te vereenvoudigen. Tijdens deze oriëntatie kwamen we erachter dat het met SAS Business Intelligence niet nodig is om informatie in een bedrijfsbreed softwarepakket te bundelen. Met deze overkoepelende oplossing kun je voor elke discipline de gewenste best-of -breed applicatie blijven gebruiken."

Vereenvoudigde analyses en rapportages
Het in 1997 vanuit de Radboud Universiteit Nijmegen door twee chemici gestarte Mercachem is tegenwoordig een van de grootste chemische Contract Research Organisaties in Europa. In de 4.500 m2 state-of-the-art researchfaciliteiten in Nijmegen en Praag richten 135 hoogopgeleide chemici zich op onderzoeksvragen en syntheseopdrachten. De groei in complexiteit en variëteit van projecten maakte het verzamelen van stuurinformatie over de verschillende gebruikte softwarepakketten steeds lastiger.

Met het inzicht dat SAS geeft in de planningen en projecten kunnen we belangrijke kwaliteitsslagen maken en onze innovatiekracht vergroten.

Ruud Koolmees
ICT manager bij Mercachem

Optimaal gebruik van stuurinformatie
Het koppelen van de tabellen van verschillende databases bleek eenvoudiger mogelijk dan gedacht, door per project een uniek ME-nummer te hanteren. "Dit nummer gebruiken we bij het chemicaliëngebruik, de planningen en experimenten, en ook bij de communicatie met de klant en de facturatie. Iedere discipline is verantwoordelijk voor haar eigen informatie. De koppeling van de verschillende systemen zorgt dat discrepanties voorkomen worden, waardoor de datakwaliteit is toegenomen. Ook zijn nu makkelijk rapporten te maken over de verschillende softwarepakketten heen. Op basis van de met deze rapportages verschafte inzichten kunnen de managers en projectleiders de projecten en belangrijke bedrijfsprocessen beter aansturen."
Nadat de data en rapportagemogelijkheden aldus op orde waren gebracht, nam het gebruik van de nieuwe rapportagemogelijkheden volgens Koolmees snel toe. De IT-afdeling kon het aantal rapportageaanvragen niet meer aan en leek slachtoffer van het eigen succes te worden. "De rapporten werden gaandeweg steeds diverser en gedetailleerder. Het inzetten van SAS Visual Analytics was een logische vervolgstap om de rapportagemogelijkheden toegankelijker te maken en dichter bij de gebruikers te brengen. Met de aangeboden dataset kunnen gebruikers zelf detailrapportages maken via een centraal dashboard. Zonder tussenkomst van de IT-afdeling. Hiermee is op een visueel aantrekkelijke manier inzichtelijk wat voor werk gedaan wordt, per team, per unit en per project."
Sturen op winstgevendheid
"Het centrale dashboard biedt overzicht van de uren die aan een project zijn besteed, de hoeveelheden gebruikte chemicaliën en het aantal experimenten dat is gedaan om tot een oplossing te komen. Dit stelt ons in staat om beter te sturen op de gemaakte afspraken over de planning en de benodigde chemicaliën. Met de toegankelijke self-service interface kunnen de managers en projectleiders nu zelf analyses maken, naar de detailinformatie gaan, filters toepassen, verbanden ontdekken en de gegevens vanuit verschillende oogpunten bekijken. Dat zorgt voor veel tijdwinst."

Mercachem behoort al jaren tot de best geleide bedrijven van het midden- en grootbedrijf van Nederland. "In onze markt is evaluatie van strategie en resultaten een absolute noodzaak, evenals het kunnen maken van nauwkeurige planningen en offertes. Met SAS kunnen we niet alleen beschikken over betrouwbare ziekte- en verlofrapportages en projectplanningen, maar ook over rapportages van bijvoorbeeld het gebruik van gevaarlijke en kankerverwekkende stoffen. Met dit verruimde inzicht in de bedrijfsprocessen kunnen we belangrijke kwaliteitsslagen maken en onze innovatiekracht blijven vergroten."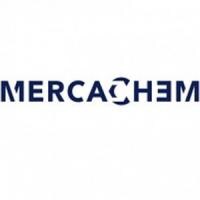 Industrie
Life Sciences
Chemie
Over Mercachem

Mercachem is een toonaangevende Europese contractonderzoeks-organisatie die innovatieve chemie, medicinale chemie en vroege procesonderzoeksservices aanbiedt om onderzoek en ontwikkeling van nieuwe geneesmiddelen op een flexibele en kosteneffectieve manier te versnellen.
Uitdaging

Sneller en gemakkelijker verzamelen van stuurinformatie over de verschillende gebruikte software-pakketten heen, en de managers en projectleiders onafhankelijk van de IT-afdeling laten beschikken over actuele rapportages en analyse-mogelijkheden.
Oplossing

SAS Visual Analytics - Self-Service Business intelligence
Voordelen

Nieuwe mogelijkheden voor optimalisatie van de bedrijfsprocessen
Betere offertes, planning, en sturing op winstgevendheid van projecten
Inzichtelijke rapportages en flexibele analysemogelijkheden
Gebruikers kunnen zelf, zonder tussenkomst van IT, rapportages en analyses maken

The results illustrated in this article are specific to the particular situations, business models, data input, and computing environments described herein. Each SAS customer's experience is unique based on business and technical variables and all statements must be considered non-typical. Actual savings, results, and performance characteristics will vary depending on individual customer configurations and conditions. SAS does not guarantee or represent that every customer will achieve similar results. The only warranties for SAS products and services are those that are set forth in the express warranty statements in the written agreement for such products and services. Nothing herein should be construed as constituting an additional warranty. Customers have shared their successes with SAS as part of an agreed-upon contractual exchange or project success summarization following a successful implementation of SAS software. Brand and product names are trademarks of their respective companies.