BovenIJ ziekenhuis monitort operationele processen
Zorgkwaliteit verbeteren door te meten
Het BovenIJ ziekenhuis in Amsterdam-Noord is een algemeen ziekenhuis dat zorgkwaliteit als speerpunt heeft. Om kwaliteit te verbeteren, is meten belangrijk. Daarom startte het BovenIJ ziekenhuis het programma Heartbeat.
Wij willen direct kunnen bijsturen als we zien dat ergens in het zorgproces iets niet volgens plan verloopt.
Edwin van der Meer
Voorzitter van de Raad van Bestuur

Direct bijsturen op basis van real-time informatie

Edwin van der Meer, voorzitter van de Raad van Bestuur, vertelt: "Wij vinden het belangrijk om verantwoordelijkheden zo laag mogelijk in de organisatie neer te leggen. We willen medisch specialisten en verpleegkundigen toegang geven tot een systeem dat niet alleen hun prestaties vastlegt, maar dat hen vooral de mogelijkheid geeft om op basis van die inzichten hun prestaties nog verder te verbeteren. Het is goed als je achteraf ziet of je het goed of minder goed hebt gedaan. Maar wij willen direct kunnen bijsturen als we zien dat ergens in het zorgproces iets niet volgens plan verloopt."
Direct bijsturen op basis van real-time informatie over prestaties is een volgende stap in een veel langer lopend proces, vertelt Riny Waldner. Zij is, als manager FI&C onder andere verantwoordelijk voor de informatievoorziening in het BovenIJ ziekenhuis. "We zijn al sinds 2004 bezig met het verbeteren van onze informatievoorziening. We hebben inmiddels een zeer goed datawarehouse dat data uit verschillende bronnen combineert. Alleen was het nog niet mogelijk om real-time analyses te doen. We konden heel goed achteruit kijken, maar wat je wilt is juist vooruit kijken."
Een route die leidt naar meer inzicht

Dat was voor het BovenIJ de reden om te investeren in SAS Heartbeat, software om operationele processen real-time te monitoren, waardoor het mogelijk wordt om in te grijpen op het moment dat een proces niet loopt zoals het gepland is. "Ons doel is uiteindelijk dat een medisch specialist en/of verpleegkundige een signaal krijgt zodra wordt afgeweken van het afgesproken zorgpad. Natuurlijk kunnen er redenen zijn waarom voor een ander alternatief wordt gekozen, maar het kan ook zijn dat een stap onbewust wordt vergeten. Dat willen we voorkomen."
BovenIJ begint dit traject met het inzichtelijk maken van de prestaties op tien patiëntveiligheidsthema's, de zogenaamde VMS-indicatoren. Om het nemen van beslissingen op basis van deze indicatoren te vergemakkelijken, is het belangrijk dat de data snel te interpreteren zijn. Daarvoor gebruikt BovenIJ SAS Visual Analytics.
Waldner noemt als voorbeeld het thema kwetsbare ouderen. "Door het tonen van de zogenaamde delierscores en het nemen van de juiste vervolgmaatregelen voorkomen we dat deze groep mensen onnodig lang in het ziekenhuis verblijft. Door alle acties op dit gebied goed vast te leggen, zien we in één oogopslag welke maatregelen welk effect sorteren. Als je patiënten en acties gaat vergelijken, kunnen we gaan voorspellen welke interventies bij een specifieke patiënt goed werken, en welke niet."
Na de VMS-scores zijn de zorglogistieke processen aan de beurt. Waar het eindigt, durft Van der Meer niet te voorspellen. "We zijn begonnen aan een route die leidt naar meer inzicht, waardoor we de kwaliteit van zorg kunnen verhogen. Hoeveel dat precies gaat opleveren is nu nog niet te voorspellen, maar wij geloven in deze weg", zegt Van der Meer. Hij besluit: "Ernst & Young schrijft in zijn periodieke onderzoek naar uitdagingen voor ziekenhuizen dat het ontbreken van informatie een goed functioneren van resultaatverantwoordelijke eenheden in de weg staat. Wij pakken die handschoen nu op."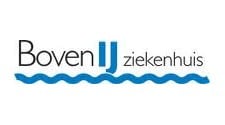 Uitdaging

Verpleegkundigen en medisch specialisten inzicht geven in de kwaliteit van hun werk.
Oplossing

Voordelen

Tien patiëntveiligheidsthema's, de VMS-indicatoren, zijn inzichtelijk gemaakt. Dit helpt medisch specialisten en verpleegkundigen om in hun proces betere beslissingen te nemen.
The results illustrated in this article are specific to the particular situations, business models, data input, and computing environments described herein. Each SAS customer's experience is unique based on business and technical variables and all statements must be considered non-typical. Actual savings, results, and performance characteristics will vary depending on individual customer configurations and conditions. SAS does not guarantee or represent that every customer will achieve similar results. The only warranties for SAS products and services are those that are set forth in the express warranty statements in the written agreement for such products and services. Nothing herein should be construed as constituting an additional warranty. Customers have shared their successes with SAS as part of an agreed-upon contractual exchange or project success summarization following a successful implementation of SAS software. Brand and product names are trademarks of their respective companies.