CZ vaart wel bij stuurinformatie en weerberichten ontwikkeld met SAS
Uit grote datavolumes worden dagelijks resultaten ten opzichte van operationele doelstellingen centraal gerapporteerd
CZ, de derde zorgverzekeraar van Nederland, is ambitieus in zijn streven om de klant te ondersteunen in een bestel dat voortdurend verandert. Als Gids in Zorg helpt CZ verzekerden om zelf de regie over hun gezondheid te voeren. "Kernbegrippen in onze dienstverlening zijn bereikbaarheid, korte doorlooptijden en kwaliteit van informatie. Het inzichtelijk maken van klantgegevens en prestatieniveaus is hier onlosmakelijk mee verbonden."
CZ is steeds een 'early adopter' van SAS-technologie. "In 1996 hebben we een centraal datawarehouse gecreëerd om strategische, tactische en operationele informatie te ontsluiten uit verschillende bronsystemen. Dit is meegegroeid met twee fusies, de invoering van de basisverzekering en veranderende eisen voor het aanleveren van verantwoordingsinformatie. Ook nu weer is CZ sinds 2008 wereldwijd een van de eerste drie gebruikers van SAS 9.2, de laatste release van het Business Analytics Framework", vertelt Erwin van Dongen, manager systeemontwikkeling & business intelligence bij CZ.
Met SAS technologie is het ons gelukt om complexe data uit tientallen bronnen te vertalen in een 'eenvoudig weerbericht' over onze dagelijkse prestaties.

Paul Smeekens
Business Intelligence Lead Architect

Efficiënte analyse- en rapportageprocessen
"Een geavanceerde, centrale Business Intelligence-omgeving is erg waardevol, zeker in een markt waar het premieniveau rond kostendekkend ligt. Dankzij onze efficiënte analyse- en rapportageprocessen weten we veel over onze klanten. Ook kunnen we helder zichtbaar maken hoe de specifieke processen op operationeel niveau presteren. We kunnen problemen bij de bron oplossen, activiteiten beter organiseren en kosten beheersen. Onze bedrijfskosten behoren tot de laagste van de zorgverzekeraars in Nederland. Bij landelijk overleg merken we dat we relatief snel vragen kunnen beantwoorden."
De Business Intelligence-afdeling van CZ telt twaalf medewerkers en fungeert als kenniscentrum dat de management- en bedrijfsinformatievoorziening verzorgt. Teamleider Paul Smeekens: "Onze mensen kunnen goed met SAS overweg en kennen de achterliggende principes. Daardoor kunnen we in principe alles zelf. In de loop der jaren hebben we veel contacten opgebouwd met SAS en andere SAS gebruikers. Hoewel we zelf vooroplopen op SAS-gebied, blijft het leuk en nuttig om van elkaar te leren."
Zinvolle managementinformatie
"De centralisatie van de Business Intelligence-functie gaf aanvankelijk wel weerstand, maar deze is snel omgebogen in enthousiasme. Mensen weten steeds vaker de weg naar de Business Intelligence-afdeling te vinden; ook komen er steeds meer vragen. Doordat SAS Data Integration Server ons in staat stelt om gegevens uit 30 à 40 bronsystemen te ontsluiten, kunnen we een rijke informatiebron benutten en heel veel data combineren tot zinvolle managementinformatie. Managers kunnen exact uitvinden hoe het zit met klanten, producten en marges. Ook kunnen we de toezichthouders probleemloos voorzien van verantwoordingsinformatie van een hoog detailniveau."
Steeds mooier weer
De Business Intelligence-functie valt of staat bij het vermogen om het beleid van de organisatie en de informatiefuncties op elkaar af te stemmen. "Het is belangrijk om informatie beschikbaar te stellen waar mensen echt mee uit de voeten kunnen en waarmee managers bedrijfsprocessen effectief kunnen aansturen. Snelheid, helderheid en transparantie, daar gaat het om", meent Van Dongen. "We hebben de dagelijkse resultatenmonitoring vertaald naar een weerbericht, compleet met zonnen en wolkjes. Door dit distributiemechanisme via intranet blijven onze mensen betrokken bij de operationele doelstellingen. Ze kunnen dagelijks zien hoe specifiek hun werkzaamheden zich verhouden tot de prestatienormen op gebieden als declaratie- en klachtafhandeling."
Het weerbericht is rechtstreeks gekoppeld aan de administratie voor verzekerden en nota's. Teamleiders en managers kunnen doorklikken voor meer gedetailleerde stuurinformatie om te zien waar een teruglopend prestatieniveau aan te wijten is. Zo kan alert en direct worden bijgestuurd, ook over locaties en afdelingen heen. "We beloven de klant dat we e-mail binnen een dag beantwoorden, nota's binnen 14 dagen betalen en mutaties binnen 14 dagen afhandelen. Dan moet je wel kunnen meten of we hieraan voldoen. Regenwolkjes hebben meteen effect. Zo wordt het steeds mooier weer!"
Omdat harde cijfers nu eenmaal niet altijd in lijn zijn met de perceptie van de klant, blijft CZ ook met externe onderzoeken de klanttevredenheid meten. Het BI team heeft zich nieuwe uitdagingen gesteld, waaronder het verder vergroten van de inzichtelijkheid van informatie. "We ontwikkelen nu ook weerberichten en rolgebaseerde dashboards als stuurmechanisme voor meerdere divisies. Ook willen we waarde toevoegen op gebieden als zorginkoop, productontwikkeling en zorgsturing gekoppeld aan kortingen en extra premies. Met onze geïntegreerde BI-oplossing is dit zeker mogelijk."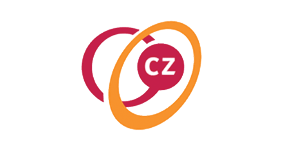 Uitdaging

Strategische, tactische en operationele informatie uit verschillende databronnen  koppelen en analyseren.

Oplossing

SAS Business Intelligence
SAS Business Analytics
SAS Data Management
Voordelen

Inzicht in grote hoeveelheden (klant-)gegevens dankzij geavanceerd datawarehouse
Inzicht in prestatieniveaus, dankzij dagelijkse weerberichten
Kostenbeheersing en probleemoplossing bij de bron


The results illustrated in this article are specific to the particular situations, business models, data input, and computing environments described herein. Each SAS customer's experience is unique based on business and technical variables and all statements must be considered non-typical. Actual savings, results, and performance characteristics will vary depending on individual customer configurations and conditions. SAS does not guarantee or represent that every customer will achieve similar results. The only warranties for SAS products and services are those that are set forth in the express warranty statements in the written agreement for such products and services. Nothing herein should be construed as constituting an additional warranty. Customers have shared their successes with SAS as part of an agreed-upon contractual exchange or project success summarization following a successful implementation of SAS software. Brand and product names are trademarks of their respective companies.