Voetbal.nl gebruikt SAS om content persoonlijker en leuker te maken voor de voetballer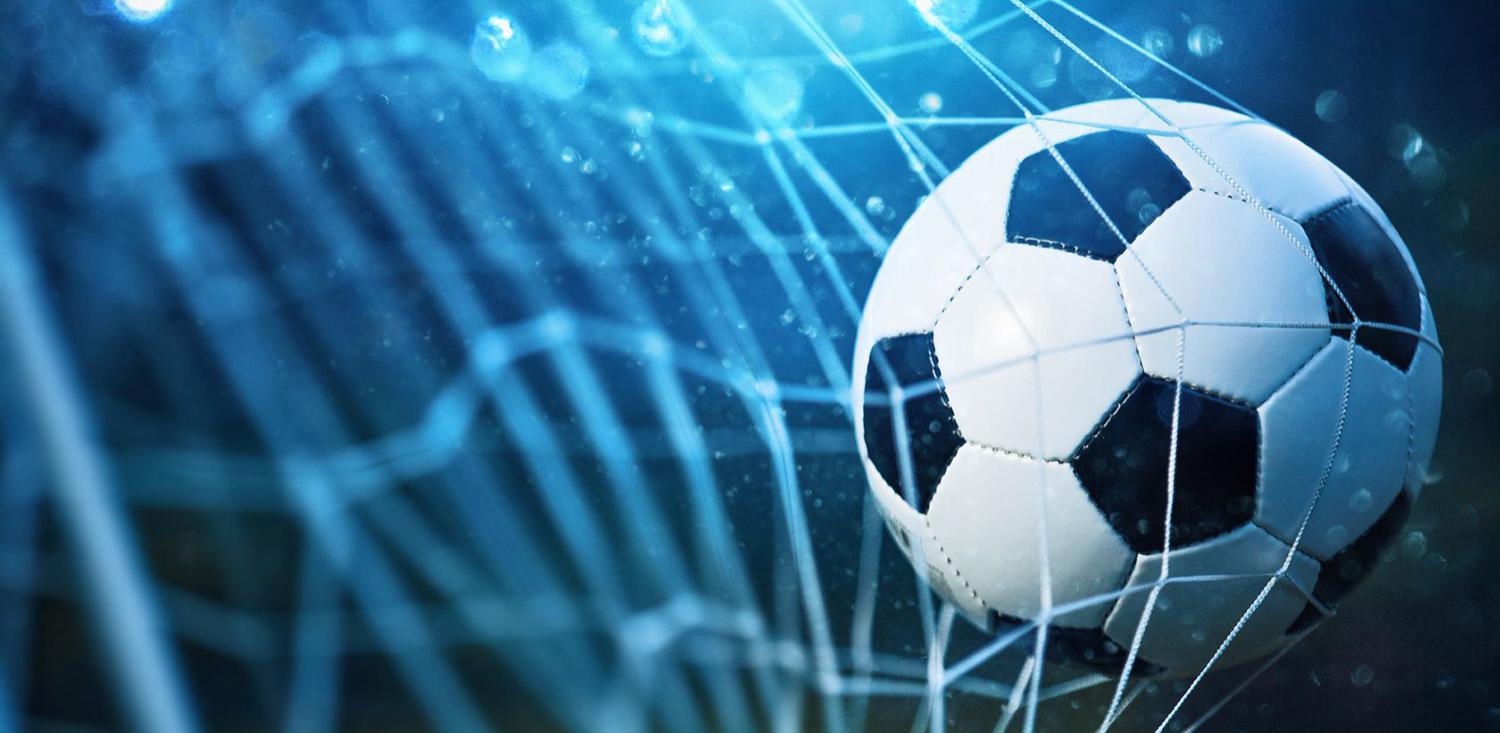 Voetbalmedia gebruikt SAS om content persoonlijker en leuker te maken voor de voetballer
Om relevante content te bieden voor de verschillende rollen zet Voetbal.nl SAS Customer Intelligence 360 in.
1,4 miljoen
unieke Voetbal.nl gebruikers;
maandelijks tijdens het voetbalseizoen 1 miljoen actief
Voetbal.nl is hét platform voor amateurvoetballend Nederland met maar liefst 1,4 miljoen gebruikers. Dat zijn spelers, trainers, scheidsrechters en coaches, maar ook bestuurders en ouders. Deze gebruikers hebben vaak wel twee of drie rollen, zoals een vader die zelf voetbalt en het team van zijn zoon traint. Om relevante content te bieden voor de verschillende rollen die iemand heeft, zet Voetbal.nl SAS Customer Intelligence 360 in. Naast het programma, de uitslagen en standen van amateurcompetities, biedt het platform voor de amateurvoetballer steeds meer functionaliteiten die het nog persoonlijker en leuker maken voor de gebruikers.
---
Wij willen onze platformgebruikers – waaronder de clubvertegenwoordigers, spelers en adverteerders – op een nog veel relevantere manier bedienen.

Felix van der Kooi

Directeur

Voetbalmedia
---
De uitdaging
Voetbalmedia BV is als dochteronderneming van de KNVB verantwoordelijk voor de (door)ontwikkeling van de Voetbal.nl-website en -app, verzending van e-mailings en exploitatie van het bereik. "Wij willen onze platformgebruikers – waaronder de clubvertegenwoordigers, spelers en adverteerders – op een nog veel relevantere manier bedienen. Niet alleen maar met uitslagen en standen, maar met alles wat ze willen weten en kunnen regelen rondom hun team of club", vertelt Felix van der Kooi, directeur van Voetbalmedia. Dit alles gebeurt rolgebaseerd, want een trainer heeft een andere informatiebehoefte dan een bestuurder. En een ouder benader je op een andere manier dan een speler.
De oplossing
Voor succesvolle dienstverlening en exploitatie is het zaak om alle data en inzichten bij elkaar te brengen en dat is wat SAS biedt: een Customer Data Platform (CDP). In het SAS CDP komen het webgedrag en het ledenbestand samen. Op basis van deze data maakt Voetbalmedia in SAS Customer Intelligence 360 (CI 360) de selecties voor bijvoorbeeld de e-mailnieuwsbrieven.
Voetbalmedia maakte al gebruik van SAS-software, maar alleen voor het selecteren van de data. Daarnaast werkte het bedrijf met aparte e-mailmarketingsoftware voor het maken en versturen van nieuwsbrieven. Het was onnodig veel werk om deze beide softwarepakketten te integreren. "Je bent continu data aan het up- en downloaden, met alle kans op fouten van dien", zegt Van der Kooi. Het werd helemaal lastig toen de AVG van kracht werd, want zie de privacy maar eens goed te waarborgen als klantdata verspreid is over verschillende systemen. "Dat is bijna niet te doen en bovendien is die verspreiding van data ook helemaal niet wenselijk", weet hij.
Daarom zet Voetbalmedia SAS CI360 nu in als one-stop-shop die niet alleen geschikt is voor het vastleggen en analyseren van data, maar ook voor marketingexecutie. "Door te werken met een geïntegreerde omgeving kunnen we alles veel robuuster en eenvoudiger volgens de richtlijnen van 'privacy by design' inrichten", zegt Van der Kooi. Bovendien is het gebruiksgemak enorm toegenomen. Waar in het verleden best veel technisch werk werd uitbesteed, kan Voetbalmedia in SAS CI 360 de meeste dingen zelf doen. Denk bijvoorbeeld aan het maken van doelgroepselecties voor de e-mailnieuwsbrieven.
Resultaat
Voetbalmedia heeft inmiddels 330.000 opt-ins voor de gepersonaliseerde Voetbal.nl nieuwsbrief. Waar er tot op heden separate nieuwsbrieven zijn voor bijvoorbeeld bestuurders, scheidsrechters en spelers, zal Voetbal.nl binnenkort één wekelijkse e-mail naar de ontvangers sturen met informatie op maat. Ben jij bijvoorbeeld scheidsrechter en bestuurder, dan krijg nog maar één mail met alle informatie op maat voor die twee rollen.
Om het gebruik van de website en app te verhogen, meet Voetbal.nl op welke manier mensen het platform gebruiken en wijst hen proactief op nieuwe mogelijkheden. "Als we bijvoorbeeld zien dat iemand iedere week inlogt op de website en dan handmatig op zoek gaat naar de uitslagen en standen in zijn competitie, dan kunnen we hem vertellen dat je een favoriet team kunt aanmaken, zodat je automatisch op de juiste pagina terechtkomt."
"Soms maakt Voetbalmedia zelfs complete customer journeys die bestaan uit meerdere e-mails die inhaken op gedrag. Dergelijke communicatieflows zijn belangrijk omdat Voetbal.nl continu nieuwe functionaliteiten en features biedt", zegt Van der Kooi. "We willen hiermee de dekkingsgraad van Voetbal.nl gebruikers binnen teams en clubs verhogen. Dat is belangrijk omdat we een aantal functionaliteiten hebben die pas echt waarde toevoegen als een groot deel van het team, zo niet allemaal, Voetbal.nl gebruikt. Denk bijvoorbeeld aan de functie Vervoer voor het plannen wie met wie meerijdt."
Company – Facts & Figures (H2)

1,4 miljoen
unieke Voetbal.nl gebruikers; maandelijks tijdens het voetbalseizoen 1 miljoen actief
200 - 260 miljoen
screenviews per maand in de Voetbal.nl app

20 miljoen
gepersonaliseerde e-mails per jaar

330.000
opt-ins voor de nieuwsbrief
260.000
commerciële e-mail opt-ins
Expertisecentrum voor de KNVB
De data die Voetbal.nl verzamelt, wordt ook meer en meer gebruikt door de KNVB, vertelt Van der Kooi. "Denk aan thema's als het werven van nieuwe trainers en scheidsrechters. Wij kunnen bijvoorbeeld in onze database zien dat een speler uit het eerste elftal een treetje omlaaggaat. We weten dat die persoon meer tijd krijgt omdat hij minder gaat trainen. Dat is hét juiste moment om iemand te benaderen om trainer of scheidsrechter te worden."
Deze nauwkeurige doelgroepselectie is uiteraard ook erg interessant voor adverteerders. Voor adverteerders is het namelijk lastig om de amateurvoetballers voor de juiste rol(len) te bereiken, omdat het medialandschap voor deze doelgroep zo versplinterd is. Voetbal.nl speelt daarop in door relevante, gepersonaliseerde content aan te bieden. "Adverteerders schieten bij ons niet met hagel op de hele brede doelgroep van voetballiefhebbers. Ze kunnen mensen gericht targeten", zegt Van der Kooi.
Het is niet voor niets dat sportbonden in binnen- en buitenland goed in de gaten houden waar Voetbal.nl mee bezig is. Uiteraard houdt Voetbalmedia de ontwikkelingen zelf ook continu in de gaten. "De KNVB loopt (inter)nationaal behoorlijk voorop in het gepersonaliseerd benaderen van leden. Wij zijn als Voetbalmedia verantwoordelijk om alles rondom amateurwedstrijden via Voetbal.nl te faciliteren. Zo zorgen wij ervoor dat de amateurvoetballer maximaal van de sport kan genieten en de voetbalbeleving voor de voetballer leuker wordt door meer gepersonaliseerde statistieken en content aan te bieden. Door het grote bereik dat we genereren voor KNVB-partners en adverteerders zorgen wij al jaren zelfstandig voor een positieve exploitatie en de (door)ontwikkeling van Voetbal.nl. Daar zijn we best trots op", besluit Van der Kooi.
---
The results illustrated in this article are specific to the particular situations, business models, data input, and computing environments described herein. Each SAS customer's experience is unique based on business and technical variables and all statements must be considered non-typical. Actual savings, results, and performance characteristics will vary depending on individual customer configurations and conditions. SAS does not guarantee or represent that every customer will achieve similar results. The only warranties for SAS products and services are those that are set forth in the express warranty statements in the written agreement for such products and services. Nothing herein should be construed as constituting an additional warranty. Customers have shared their successes with SAS as part of an agreed-upon contractual exchange or project success summarization following a successful implementation of SAS software. Brand and product names are trademarks of their respective companies.