Gemeente Westerveld profiteert van geïntegreerde rapportages met SAS
Tijdsbesparing en grotere zekerheid over de kwaliteit van opgeslagen gegevens en gemaakte rapporten.
De meeste gemeentetaken binnen de gemeente Westerveld zijn met Centric-applicaties geautomatiseerd. Deze autonome systemen ondersteunen elk een specifiek onderdeel van de gemeentetaken, zoals WOZ, WMO, Bouw en Woningtoezicht, en Belastingen. Elke applicatie heeft eigen data en rapportage hieruit. Het was onmogelijk om mutatie en gevolg snel inzichtelijk te krijgen. Om dat te realiseren, moesten medewerkers rapportages uit verschillende systemen handmatig vergelijken. Eventuele wijzigingen of vervolgacties werden dan handmatig in een ander systeem uitgevoerd. Dit proces was niet alleen tijdrovend, maar ook foutgevoelig. Met SAS kan de gemeente nu snel en eenvoudig geïntegreerde rapportages maken door gegevens te koppelen uit alle databases. Deze werkwijze bespaart tijd en verhoogt de kwaliteit van de rapportage en informatievoorziening.
"In veel gevallen was een rapportage het startpunt voor een handmatige vervolgactie in een ander systeem" zegt Michiel Koning, applicatiebeheerder bij de gemeente Westerveld. ""Ik zag eigenlijk meteen de voordelen die het gebruiken van SAS kon opleveren binnen onze gemeente. Als businesscase heb ik een proefopstelling gemaakt en op basis van SAS gegevens uit verschillende applicatiedatabases ontsloten en in een geïntegreerde rapportage verwerkt." De eerste rapportage met SAS betrof de koppeling tussen Bouw- en Woningtoezicht- en WOZ-gegevens. In de pilot slaagde Koning er in om rapportages te genereren met gegevens uit beide systemen. Het resultaat is een standaardrapportage waarbij een melding van bouwwerken, bijvoorbeeld een verbouwing, gekoppeld is aan het WOZ-object in het WOZ-systeem.

Door de geïntegreerde rapportage en daarmee automatische vergelijking van gegevens wordt de WOZ-beschikking altijd op basis van correcte gegevens vastgesteld.

Michiel Koning
Applicatiebeheerder

Tijdwinst
In de oude situatie werd er maandelijks uit het systeem een lijst meldingen voor Bouw- en Woningtoezicht opgesteld. Maar deze werd dan naar de WOZ-afdeling gemaild waar de WOZ-afdeling het WOZ-object erbij zocht om vervolgens te bepalen of de WOZ-waarde nog correct was. Zonder geïntegreerde rapportage kostte dit omslachtige proces gemiddeld een dagdeel per maand. In de pilot wist Koning daar met SAS circa drie uur tijdwinst op te boeken.
"Een rapportage is nu razendsnel gemaakt.
De gewenste data wordt uit de systemen geïmporteerd, nabewerkt en vervolgens in Excel aangeleverd." Naast hogere snelheid en accuratesse zijn er volgens Koning ook financiële voordelen."Door deze geïntegreerde rapportage is de kans dat de WOZ-waarde na verbouwing ongewijzigd blijft minimaal. Door deze automatische vergelijking van gegevens wordt de WOZ-beschikking altijd op basis van correcte gegevens vastgesteld. Zo voorkomt men inkomstenderving door fouten of gebrek aan juiste informatie. Dat is extra relevant omdat in Westerveld geregeld huizen met een agrarische bestemming verbouwd worden tot woonboerderijen. In het algemeen leidt dat een aanzienlijke stijging in de WOZ-waarde.
De kans dat een waardestijging niet opgemerkt wordt, is nu minimaal."
Beter voorbereid op pad
De eerste koppeling op basis van SAS was voor Westerveld slechts het begin. Inmiddels heeft Koning in SAS ook een rapportage voor de WMO- en WOZ-applicaties ontwikkeld. "Als de WMO-afdeling een verzoek voor aanpassing van een woning krijgt, is het belangrijk om te weten wat voor soort woning het is. Naast de vraag of het gaat om een huurwoning en wat de precieze inhoud is, is de WOZ-waarde ook bepalend. Door die gegevens te koppelen en op te nemen in een automatisch gegenereerd rapport hoeven de betreffende ambtenaren minder uitzoekwerk te doen. Dat scheelt tijd en mensen gaan beter voorbereid naar een woning toe voor een inspectie. Alle relevante informatie is eenvoudig en snel voorhanden."
Sinds de gemeente met SAS werkt, ontvangt Koning veel meer verzoeken voor rapportages. "Collega's zien de voordelen van de geïntegreerde rapportages en willen die nu ook optimaal benutten binnen hun eigen afdeling." Een voorbeeld van een adhoc-rapportage is het fiatteren van de WOZ-waarde. De WOZ-waarde van huizen is gebaseerd op drie recente huizenverkopen in de nabije omgeving. Daarbij moeten de nieuwe WOZ-waarden gefiatteerd worden. "Om te controleren of alle WOZ-objecten een nieuwe waarde hebben gekregen, heb ik een rapportage gemaakt op basis van de relevante peildata en met een koppeling naar de belastingapplicatie die de beschikkingen maakt. Als daar sprake is van mismatch voor een bepaald object, moet daar naar gekeken worden. In het verleden zou een dergelijk traject aanzienlijk meer tijd kosten. Nu er plannen zijn om de waardering van de WOZ-waarde jaarlijks aan te passen, is het geen probleem hier een standaard rapportage van te maken."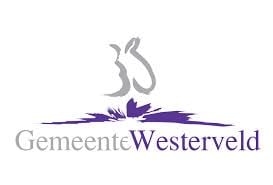 Uitdaging

Rapportages uit verschillende afzonderlijke systemen, die elk een individuele gemeentetaak ondersteunen. Het lastig om relevante gegevens uit verschillende systemen te vergelijken of te koppelen om de benodigde rapportages te maken.

Oplossing

Voordelen

Geïntegreerde rapportages uit verschillende applicaties

Tijdsbesparing en zekerheid over de kwaliteit van de gegevens en  rapporten

Eenvoudiger te controleren op basis van actuele gegevens.


The results illustrated in this article are specific to the particular situations, business models, data input, and computing environments described herein. Each SAS customer's experience is unique based on business and technical variables and all statements must be considered non-typical. Actual savings, results, and performance characteristics will vary depending on individual customer configurations and conditions. SAS does not guarantee or represent that every customer will achieve similar results. The only warranties for SAS products and services are those that are set forth in the express warranty statements in the written agreement for such products and services. Nothing herein should be construed as constituting an additional warranty. Customers have shared their successes with SAS as part of an agreed-upon contractual exchange or project success summarization following a successful implementation of SAS software. Brand and product names are trademarks of their respective companies.