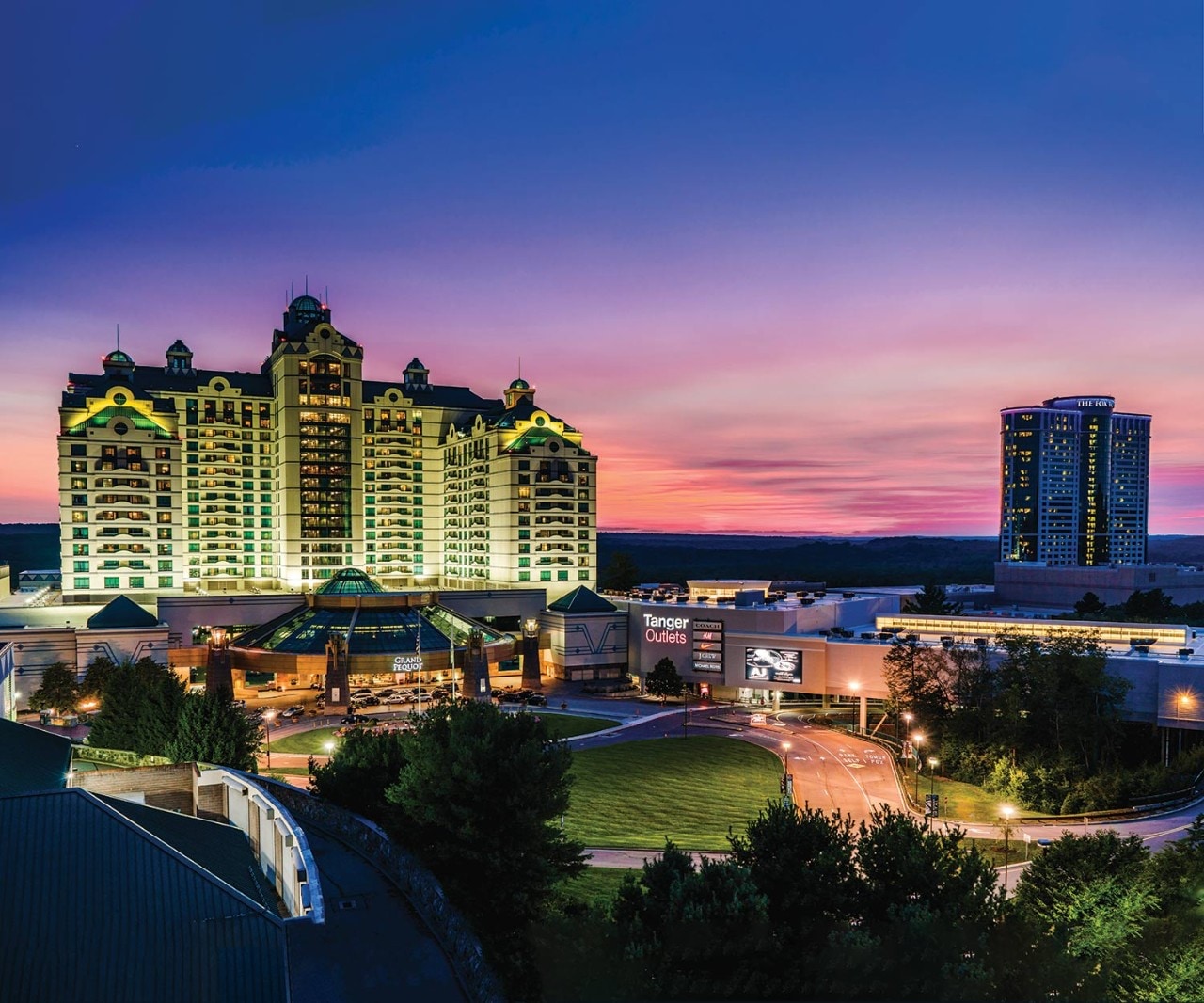 Hitting the jackpot with a new analytics strategy
SAS gives Foxwoods Resort Casino a holistic view of resort operations.
Consistent profits amid disruptions
Foxwoods Resort Casino relies on SAS® Viya® to determine optimal staffing, enhance the guest experience and maximize profits
For more than 30 years, Foxwoods Resort Casino weathered blizzards, hurricanes and national crises to remain open every second of every day. When the COVID-19 pandemic caused North America's largest hotel casino to shut its doors in March 2020, the once bustling 9 million square-foot destination resort – with seven casinos, four hotels, 35 restaurants and 80 shops – fell quiet for the first time in its history.
Every challenge presents hidden opportunities. For Foxwoods, this came in the form of a new analytics strategy. Since 2003, the Connecticut resort has successfully used SAS to report on operational data. But this was largely a reactive process.
"We got a ton of data requests, and it became a queuing system," says David Garcia, Executive Director of Analytics and Optimization at Foxwoods. "By the time we provided the data one or two weeks later, the information was less relevant, which resulted in missed opportunities."
With the slot machines silenced and spa chairs empty, the analytics team at Foxwoods used the downtime to devise a more proactive analytics strategy. After all, the business would need it when Foxwoods reopened in a few months. Leaders would want to know: Which operations should reopen first? How much staff would be needed? How could it maximize profits while prioritizing staff and guest safety?
Answering these questions – and many more – required a forward look into the business. Foxwoods turned to SAS to facilitate a new era of analytics innovation, investing in SAS Viya, a powerful predictive analytics, artificial intelligence and data management platform that runs on a modern, scalable architecture.
---
We could determine which entities to open and how many employees were needed to operate them safely, based on demand, revenue and expense forecasts from SAS Viya. Since reopening, we've been profitable every month.

David Garcia

Executive Director of Analytics and Optimization

Foxwoods Resort Casino
---
Connecting the dots
One immediate hurdle to overcome was looking beyond operational silos. Data requests from the business tended to focus on what was happening at a specific entity – be it revenue for a restaurant or reservations for a hotel – without factoring in why it was happening.
"One challenge is we have so much under one roof, which creates a lot of interdependencies," Garcia says. "When we pull a lever in one area like entertainment, marketing or revenue management, it has ramifications elsewhere."
Foxwoods engaged SAS Consulting to develop a more holistic approach to data and analytics. This involved meeting with executives and business unit directors to learn their core KPIs, and replacing ad hoc data requests with self-service dashboards to give stakeholders pertinent data on demand, rather than waiting weeks for it.
This second piece turned out to be a game changer for Foxwoods. By alleviating analysts from spending all day wrangling data and compiling reports, Garcia freed them up to scrutinize the data and uncover hidden correlations that affected the property as a whole.
"SAS helped us take a comprehensive, holistic, top-down view of the business," Garcia says. "Our team was no longer seen as just a data provider – we became more strategic, helping drive the business. Using forecasts, we could focus on preparing for the future – and helping change the future – instead of trying to figure out what happened last week, last month or last quarter."
A new beginning
When Foxwoods reopened, its new analytics strategy and refreshed dashboards informed early decisions.
"We could determine which entities to open and how many employees were needed to operate them safely, based on demand, revenue and expense forecasts from SAS Viya," Garcia says. "Since reopening, we've been profitable every month."
Foxwoods has continued to optimize operations with the help of SAS. For example, decision makers can now predict volume fluctuations with each new phase of the pandemic and align labor to that business volume. "The forecasts are extremely accurate," Garcia adds.
Elsewhere, with data at their fingertips, marketers can act faster. For instance, if slot revenue is forecasted slow on a particular day, the marketing team can put together an event to right the ship. Or if a weekend event is successful, marketers can see that in near-real time and repeat the event in a shorter time than Foxwoods was previously able to.
"Recently, we saw that revenue was forecasted to be down on a Friday, so we pulled a few levers and made it our highest volume day of the month," Garcia says. "It was fantastic, and a great example of how SAS helps us better allocate our marketing dollars."
Foxwoods also uses SAS to better understand guests. By knowing more about guests' drivers and demographics via analytics, marketers can send targeted promotions that maximize profits while improving the customer experience.
This recently came in handy when a group of 500 canceled their hotel reservation one day prior to check-in. With SAS, Foxwoods identified guests most likely to accept a last-minute offer. In the end, Foxwoods filled the majority of those rooms with guests more likely to spend money at the resort.
Foxwoods – Facts & Figures

The next evolution
Analytics is an endless journey for any business. Garcia admits that despite significant leaps, Foxwoods is still in the early stage of its analytics evolution.
"We've built up acumen in predicting the future very accurately from a predictive side," he says. "So, the next evolution is to get us to a prescriptive environment where we can tell business unit operators which actions to take to drive the best outcomes."
In addition, Garcia plans to expand the forecasting capabilities to all areas of the business. As Foxwoods looks to further solidify its market dominance, it plans to open new amenities. SAS will be key in guiding those strategic decisions.
"We have the tools. We have the people. Now it's building those forecasts and optimizations to take us to the next level," Garcia concludes. "With SAS, we've matured as an organization and become much smarter operators. We look forward to the next step in our journey."
---
The results illustrated in this article are specific to the particular situations, business models, data input, and computing environments described herein. Each SAS customer's experience is unique based on business and technical variables and all statements must be considered non-typical. Actual savings, results, and performance characteristics will vary depending on individual customer configurations and conditions. SAS does not guarantee or represent that every customer will achieve similar results. The only warranties for SAS products and services are those that are set forth in the express warranty statements in the written agreement for such products and services. Nothing herein should be construed as constituting an additional warranty. Customers have shared their successes with SAS as part of an agreed-upon contractual exchange or project success summarization following a successful implementation of SAS software. Brand and product names are trademarks of their respective companies.