The North Carolina 1:1 Learning Technology Initiative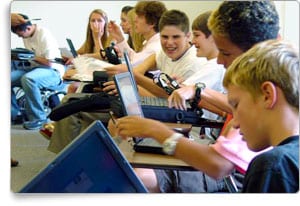 The 1:1 Learning Technology Initiative is a public-private partnership in which pilot high schools across North Carolina are taking a strategic approach to creating future-ready schools.
The Model:
Additional Support:
The North Carolina General Assembly provided funds for wireless Internet access throughout the school, professional development, and site-based staff for instructional support.
Program Evaluation:
The Friday Institute at North Carolina State University provided the evaluation.
Replication:
Videos: Students and Teachers Tell Their Story