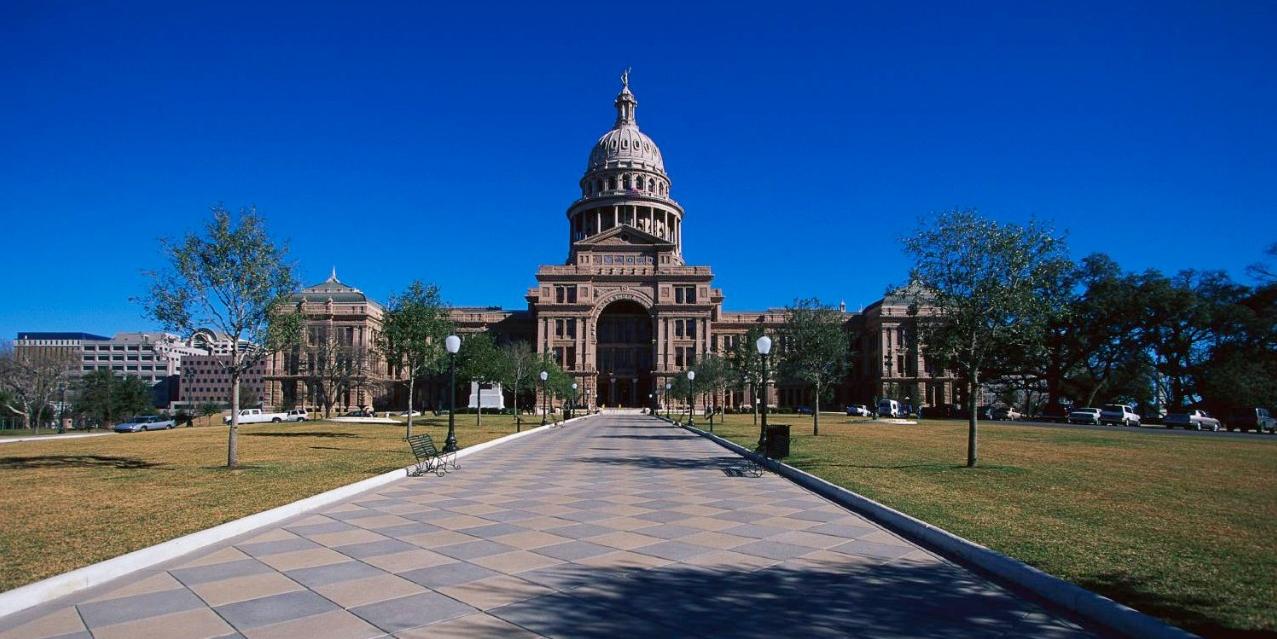 State of Texas: Department of Information Resources
DBITS: Deliverables Based IT Services Contract
Contract Specifics
Contractor: SAS (txdbits@sas.com)
Contract Number: DIR-CPO-5005
SAS is pleased to be able to provide services to state and local government agencies under the Department of Information Resources Deliverables-Based IT Services Contract (DBITS). This contract vehicle benefits your organization by eliminating the request-for-proposal (RFP) process and accelerating service delivery against your immediate needs. This process saves you time and money, allowing SAS to contract directly with eligible entities.
Below, please find additional information about the services offered and how to place an order using this contract vehicle.
Technology Categories Awarded
Business Intelligence (BI), Data Management, Analytics and Automation, including Data Warehousing
Business Intelligence enables an organization to perform in-depth analysis and includes, where required, data mining of detailed business data, providing real and significant information to business users. BI may include an integrated group of operational and decision support applications and databases. BI uses tools designed to easily access data warehouse data.
A data warehouse collects, organizes and makes data available for the purpose of analysis and gives organizations the ability to access and analyze information about its business. The function of the data warehouse is to consolidate and reconcile information from across disparate business units and IT systems and provide a context for reporting and analysis. Road mapping for a data warehouse initiative may include assessment of technology and infrastructure, as-is documentation, business requirements gathering, use case development and reporting requirements analysis.
This category includes solutioning data warehouse architectural design, data warehouse processes and sourcing, extraction, transformation, analytics, and loading of data sources; planning, assessment, product installation and tuning; prototype development, deployment, data cleansing, data mart development and support; data migration, integration with data mining; integration with business intelligence tools, artificial intelligence, and/or systems; data scrubbing; data transformation; training and knowledge transfer. Data governance planning and implementation, and Business Analytics and Reporting are also included in this category.
How to Order
The value of any one SOW may not exceed $10 million including all extensions, renewals and change orders. In order to be awarded a Purchase Order hereunder, Vendor(s) must respond, in writing, to a Statement of Work (SOW) for services as issued by Customers (State Agencies, Government Entity), consistent with the Terms and Conditions of the DIR DBITS Contract. Vendor(s) shall only respond to SOWs for Technology Categories which Vendor(s) have been awarded in the DIR DBITS Contract.
The following is a step by step process for executing a procurement from the DIR DBITS contract:
Customer creates an SOW for release to vendor(s). The SOW must be complete, signed by an authorized representative of Customer and must be in the form contained in Appendix C.Appendix C – Statement of Work.
Customer Releases SOW to one or more approved DBITS vendor(s) of their choice in the selected category. Response timeline is at the Customer's discretion.
Customer evaluates response(s) and selects a vendor.
Customer issues a Purchase Order referencing DIR contract number DIR-CPO-5005. Vendor understands that no work under any SOW issued by Customer shall commence until receipt of Purchase Order.
Some additional notes on the delivery and negotiation process:
Service provided under this Contract shall be based on the Statement of Work form set forth in Appendix C.
Customers may negotiate the terms and conditions of a SOW to suit their business needs, so long as the SOW terms and conditions do not conflict with or weaken the terms of the DIR DBITs Contract. Vendor shall perform its work in compliance with the DIR DBITS Contract and the agreed upon Statement of Work with Customer.
Customers purchasing services under the DIR DBITS Contract shall negotiate pricing directly with the Vendor in accordance with the Customer's Statement of Work.
Reference: For more information, visit the DIR Cooperative Contracts Program.
Contact Information
Please contact us for more information about our services and placing an order.
Paul Graeber
Senior Account Executive - US Government Sales Texas/Gulf
SAS
Phone: +1 (512) 840-6219
Email: paul.graeber@sas.com