The right offer every time
Migros individualizes its marketing with SAS® Customer Intelligence
If there's an industry in Europe where "old school" mass marketing still works, it is retail. Dominated by large corporations, it relies on huge campaigns targeted at millions of customers. But savvy retailers know that direct marketing in its familiar form is not scalable.
With this system, we can manage campaigns from A to Z. For the first time, more complex campaigns and flexible control become possible."
Alexandra Brunner
Direct Marketing Director

"While this still works today, it's definitely not a future-proof model," says Alexandra Brunner, Direct Marketing Director of the Federation of Migros Cooperatives, the largest retail group in Switzerland. "We're clearly on the way to informed, digitally networked consumers who expect more than to be constantly inundated by flat-rate offers and messages. Only customers who have the feeling of being served personally are satisfied customers."

With around 400 campaigns a year, Migros faced a risk of over-contacting customers with uninteresting offers. Frequent mass marketing campaigns can also start to cannibalize one another, resulting in reduced lift and revenue. Facing these challenges, Brunner and her company sought to achieve high customer satisfaction, effectiveness and efficiency through customization and relevance.

Successful personalized marketing demands a much more holistic view than ever before. "This includes intelligent campaign management that combines customer data and the goals of the company, thus linking the right message to the right target group at the right time," explains Brunner. The customer's response needs to be monitored to understand effectiveness. "Customers don't want to have to seek out the offers that match their needs," she says. "When relevant offers reach customers directly, conversion rates increase."

Migros uses a loyalty program called Cumulus, which reaches 2.8 million subscribers, about 80 percent of Swiss households. "We already knew a lot about real customer behavior, but we wanted to use this knowledge to further optimize customer contacts," Brunner says. Migros turned to SAS Customer Intelligence. "With this system, we can manage campaigns from A to Z."

The first project was to digitize and individualize coupon delivery. Previously, all loyalty club members received identical coupon sheets – a classic mass marketing tactic. Today, the coupons are not only digitally individualized for smartphones, but they are also individualized in paper delivery "It is this complexity that concerns us, and it can only be kept under control with analytical decision support," says Brunner.

On the other hand, the control of operational processes also poses a challenge – the coupons are available in a variety of formats: in traditional print, to activate online, and via a smartphone app – all in three different languages. By using SAS, Brunner can track all the elements of the campaigns, including connections to third-party systems. "Spreadsheets and similar static instruments are now obsolete," she says.

Even more importantly – the personalization works. Brunner says early results show response rates are up significantly, and revenue has also increased. "For the first time, more complex campaigns and flexible control become possible."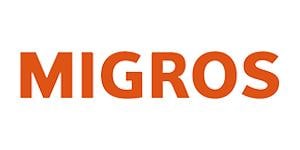 Challenge

Obtain a holistic view of the customer for a personalized approach.
Send appropriate, customized messages via the optimal channel and effectively monitor the transaction through completion.
Solution

Benefits

Migros can flexibly run complex campaigns.
Customer-centric multichannel direct marketing is effective.
Personalized offers have the desired effect – response rates and revenue have increased.
The results illustrated in this article are specific to the particular situations, business models, data input, and computing environments described herein. Each SAS customer's experience is unique based on business and technical variables and all statements must be considered non-typical. Actual savings, results, and performance characteristics will vary depending on individual customer configurations and conditions. SAS does not guarantee or represent that every customer will achieve similar results. The only warranties for SAS products and services are those that are set forth in the express warranty statements in the written agreement for such products and services. Nothing herein should be construed as constituting an additional warranty. Customers have shared their successes with SAS as part of an agreed-upon contractual exchange or project success summarization following a successful implementation of SAS software. Brand and product names are trademarks of their respective companies.