Мы анализируем и решаем проблемы, всегда жаждем новых знаний.
В SAS приветствуется любознательность – разрабатываете ли вы алгоритмы, создаете клиентский опыт или отвечаете на критически важные вопросы. Любознательность – это наш код, и возможности здесь безграничны.
Почему SAS?
Это сочетание множества преимуществ.
Лидер в аналитике

Значимая работа

Легендарная корпоративная культура

Ежегодный рост
Клиенты SAS
в рейтинге Fortune 500

Офисы по всему миру

Профессиональная среда

Карьерный рост
Уважение к индивидуальности

Data for Good

Квалифицированные руководители

Благотворительные инициативы
Страстное увлечение со смыслом.
Мы верим, что счастливые и здоровые люди любят жизнь и используют эту любовь в работе. Независимо от того, занимаетесь ли вы продажами, консалтингом, исследованиями, разработками, технической поддержкой, маркетингом, финансами, HR или другой областью, ваш уникальный вклад в дело повлечет за собой ощутимые последствия.
Путешествуйте внутри компании.
Мы работаем почти в полутора сотнях стран в Северной и Южной Америке, Азиатско-Тихоокеанском регионе, Европе, на Среднем Востоке и в Африке. Мы меняем жизнь людей к лучшему по всему миру. С помощью аналитики.
Признание дает свои плюсы.
Год за годом SAS получает награды за умение наладить эффективный баланс работы и личной жизни - привлечение лучших специалистов со всего мира и подтверждение прочной связи между корпоративной культурой и креативным мышлением.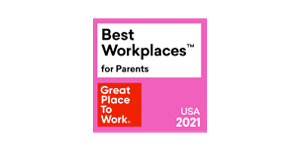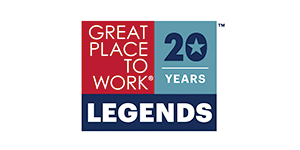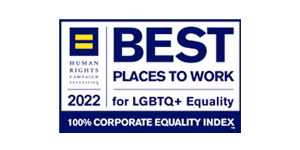 Стажерская программа SAS
Мы с удовольствием инвестируем в молодое поколение. Стажировка – это не формальность, а работа над реальными проектами с достойной оплатой. Стажируясь в SAS, можно стать конкурентоспособными на рынке труда, добиваясь при этом реальных изменений на деле и имея хороший опыт за спиной.

Программы начального уровня SAS
Если вы заинтересованы в серьезном росте, умеете решать проблемы и работать в команде, SAS предлагает программы развития для начального уровня. Мы готовим pre-sales и sales-консультантов, технических консультантов, инженеров технической поддержки и технических инструкторов. Эта программа подходит для недавних выпускников, которые только вступают во взрослую жизнь.
---
SAS is an equal opportunity employer. All qualified applicants are considered for employment without regard to race, color, religion, gender, sexual orientation, gender identity, age, national origin, disability status, protected veteran status or any other characteristic protected by law. SAS provides a barrier-free workplace and embraces all qualified applicants with varied perspectives and backgrounds. If you're a US applicant with a qualified disability or a disabled veteran, you can request a reasonable accommodation if you are unable or limited in your ability to use www.sas.com/careers. For assistance, please call +1-919-531-7808 or email CareersAccessibility@sas.com.
SAS is committed to protecting its candidates' privacy throughout the recruiting process and uses the iCIMS Platform to process recruiting related information. You will be presented with the SAS Global Privacy Statement for Job Applicants when applying and must review and acknowledge the terms to proceed. To request deletion of your Candidate Profile for previously submitted applications, please e-mail privacyrights@sas.com from the same e-mail account you used to create your Candidate Profile.