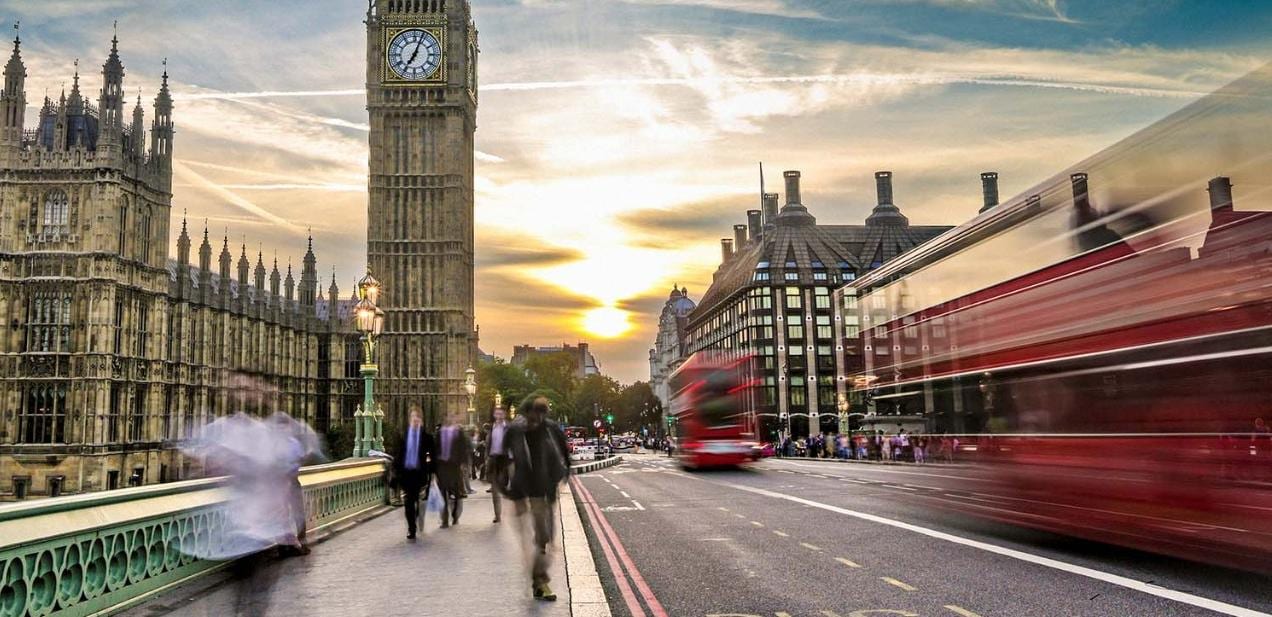 Public Sector & UK Government Analytics
Driving Innovation and Efficiency.
Welcome to the SAS UK Government Page
The UK government and its agencies cannot rely on yesterday's approaches to solve tomorrow's problems. Investment in AI Technologies and Analytics can ensure government data is put to work to improve decisioning, drive operational efficiency and ultimately improve citizen outcomes. The following page showcases the development and use of AI and Analytics within UK public sectors.
Roderick Crawford talks through the opportunities on how AI and the analytics that powers this technology could transform the face of public sector service delivery, and the outcomes for citizens. Please email Roderick at Roderick.Crawford@sas.com
(3:20 mins)

Data tools enable smarter, faster
investigation management

Understand your citizens and improve
citizen services through digital processes
What is your topic of interest?
Please click on the topic you are interested in.
Our work with UK Government
We have a long, successful heritage of working with key UK government departments. Learn more about what we can do for the NHS, Law Enforcement, HMRC and Defence, and contact us to see how we can support your departmental plans.
Augment Government Decisioning with AI
Ignite your imagination and consider what AI systems could do for your organisation. As the world has digitised, we have witnessed an evolving UK Gov AI Strategy with AI technologies deployed for a range of meaningful causes. A robust AI action plan and pro innovation approach has helped protect endangered species and vulnerable members of society, improved the outcomes of seriously ill patients and conserved resources across public sectors'.

New AI techniques will increasingly automate complex tasks and unlock previously hidden insights across government departments, helping combat fraud, improve citizen services and program efficiency. With the growth of AI systems, we can also anticipate regulation changes and further conversations surrounding ethical AI usage. Therefore, Public Sector departments must match their investment
in AI with a solid AI action plan.

Intelligent Decisioning for Citizen Services
The UK government makes millions of vital decisions each day. In response to the rising volume and complexity of decisions in today's challenging environment, AI & Analytics will improve the accuracy, fairness and speed of decisions across all departments.

With the current volatile economy and cost of living crisis, now is the ideal time to adopt a pro innovation approach that delivers smart and citizen-centric decision-making in public sectors. In light of digital transformation, AI technologies will help to build trust in automated decisions and can deliver optimal outcomes across Government.   
Government Fraud, Procurement Process and Intelligent Investigations
Fraud presents itself in a variety of forms, encompassing digital fraud, tax avoidance, illegal tax evasion, fraudulent tax returns and more. Let's use AI & Data Analytics in the UK to detect and prevent a range of fraudulent activities, helping safeguard our departments and citizens.
Today's digital society has brought with it increased opportunities for fraudsters to target government organisations. As a result, investment in AI & Data Analytics is fundamental to establish a solid detect and prevent strategy that protects against both new and old types of fraud.
Optimise your Workforce with AI
In recent years, the workforce landscape has dramatically shifted. New hybrid working structures, the entry of Gen Z into the workplace and an increased emphasis on employee wellbeing are examples of trending topics relevant to all organisations. During this time of change, AI Systems & Data Analytics will help you plan for a robust civil service of the future.
​By ensuring that knowledge share, training and relevant career paths are in place, HR Analytics can help your people reach their full potential. For example, by boosting talent management, aligning recruitment to strategic digital objectives, and driving the attainment of performance goals, analytics will build a profitable and productive work environment. ​
Get the power and freedom you need to innovate with Analytics and AI technologies in the Cloud
SAS supports the UK AI ecosystem by taking on the design and delivery of software, data protection, infrastructure and services in a managed environment whilst you simply sign up, log in and get to work. Whichever SAS Cloud option you choose, we tune the digital solution to your requirements so you can focus on solving your analytic challenges and quickly realising value.  
Modernize with your cloud provider of choice for faster, secure access to your data.
You've experienced a small taster of what's possible with SAS analytics and AI.
We'd love to explore your needs further, and the great news is, you can access and procure the game changing capabilities from SAS via Gov. UK Digital Market Place.
For increased deployment simplicity and speed, everything is available as Software-as-a-Service.
Take your next step
Activate your analytics strategy today