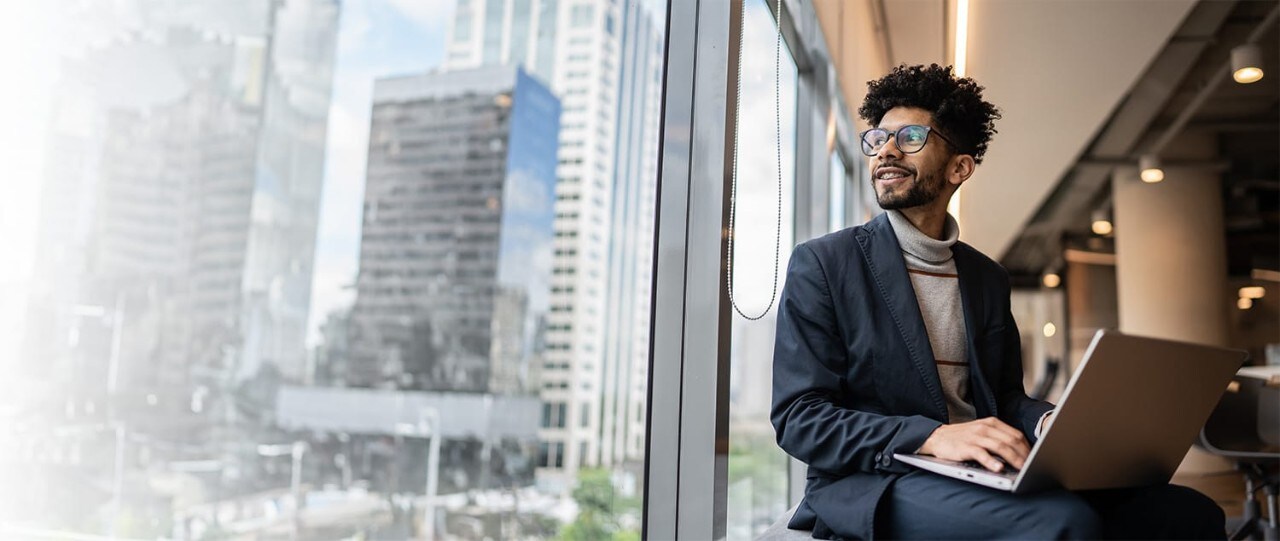 SAS & Microsoft Azure – Uniting premier analytics & cloud technology
Discover how SAS and Microsoft use analytics and AI to erase traditional friction points between data, insights and action.​
SAS Viya on Azure: 204% ROI & payback in 14 months
And so much more.
Better infrastructure availability and performance. More efficient operations. Scalability to new use cases. These are just some of the key benefits realized by organizations that have deployed SAS Viya on Azure. Read this Forrester Total Economic Impact study to learn the potential cost savings and business benefits enabled by SAS Viya on Azure.
Why choose SAS on Microsoft Azure?
Deep integrations
Get started quickly and get results fast, while operating at a high level of governance and flexibility, thanks to synergies between SAS and Microsoft.​​
Analytics for everyone
Enable anyone throughout your enterprise to surface business outcomes with intuitive analytic solutions from Microsoft and SAS.​
Robust, secure & transparent
Inspire greater trust and confidence in every decision with built-in controls, automation, security and transparency.
Premier expertise & true partnership
SAS and Microsoft are uniquely qualified to partner with your organization – on any scale, in any industry – to drive innovation.
SAS Viya on Azure Industry Solutions
Getting Started With SAS & Microsoft
Consider these options for taking the first steps on your cloud journey.
Customer Success
Organizations of all sizes trust their SAS workloads on Azure.
Putting IoT data from connected vehicles to work

Iveco Group uses SAS Viya on Azure to improve vehicle design and remote diagnostics for its trucks.

Maintaining COVID-19 vaccine integrity with streaming IoT data and advanced analytics

The North Carolina Collaboratory relies on SAS Analytics for IoT on Azure to harness the complex system of cold chain logistics, ensuring safe transport, storage and availability of COVID-19 vaccines statewide.

Creating a superior – and efficient – real-time customer experience

Telenor Norway uses SAS to enhance business decisions and continuously adapt to customers' needs, using personalization to achieve 40% to 50% growth in personalized upsales in the last two years.

Facing global economic changes with greater agility

The National Bank of Greece is using SAS on Azure to pursue digital transformation backed by advanced analytics with the goal of becoming the bank of choice for businesses and private individuals.

Applying AI to improve customer service and credit scoring

S-Bank, Finland's top retail bank, provides better customer service and faster, more accurate loan processing time using SAS Viya on Azure.

Saving the lives of mothers and babies

Researchers from Ireland's University College Dublin (UCD) are using SAS Viya on Azure to interactively explore data and build and deploy analytic models within one unified environment, helping clinicians diagnose and better manage patients with preeclampsia.

Abu Dhabi Islamic Bank (ADIB)

Detecting, preventing and managing enterprisewide fraud on a secured single platform

SAS and Microsoft are helping ADIB, a leading Middle Eastern bank, reinforce its cloud-based fraud management technology, enabling proactive protection through advanced analytics and AI.

Building meaningful connections with 14 million customers

1-800-FLOWERS.COM, Inc. has placed great emphasis on strengthening its analytical capabilities and enhancing the customer experience. By adopting SAS Viya on Azure, the e-commerce retailer now has a modern, scalable, cloud-based analytics, AI and data management platform to support its growing business.