BRE Ubezpieczenia TUiR S.A.
Kompleksowe zarządzanie ryzykiem operacyjnym zgodnie z wymogami dyrektyw Solvency II.
Informacja o kliencie
BRE Ubezpieczenia jest dynamicznie rozwijającą się spółką z grupy mBank, obecną na polskim rynku od 2006 roku. Firma oferuje ubezpieczenia osobowe i majątkowe oraz prowadzi działalność reasekuracyjną, specjalizując się w budowaniu innowacyjnych programów bancassurance dla sektora finansowego. BRE Ubezpieczenia tworzy nowoczesne rozwiązania oferowane klientom zarówno w modelu tradycyjnym (placówki partnerów), jak i za pośrednictwem zdalnych kanałów obsługi (model direct).
Potrzeba biznesowa
Ryzyko operacyjne, obok ryzyka ubezpieczeniowego i rynkowego, jest jednym z podstawowych ryzyk, którym muszą zarządzać firmy ubezpieczeniowe. Nowe wymagania nadzorcze nakładają na ubezpieczycieli dodatkowe obowiązki w zakresie wykorzystania narzędzi ilościowych i jakościowych oceny ryzyka oraz zabezpieczania i monitoringu gromadzenia informacji o stratach i zdarzeniach operacyjnych. Wymagania płynące z dyrektywy Solvency II obejmują także raportowanie i ujawnianie informacji o ryzyku operacyjnym w instytucji. W interesie instytucji jest wykazanie się jak najlepszymi metodami zarządzania ryzykiem operacyjnym i efektywne nim zarządzanie.
Co zdecydowało o wyborze rozwiązania SAS?
O wyborze rozwiązania SAS zadecydował szereg czynników, a przede wszystkim:
funkcjonalności rozwiązania odpowiadające potrzebom organizacji w zakresie rejestracji i walidacji zdarzeń operacyjnych, monitorowania KRI, rejestracji problemów i planów działań naprawczych, wsparcia procesów audytowych,
elastyczność w kastomizacji rozwiązania do potrzeb klienta,
kompletność platformy technologicznej, m.in. dystrybucji i prezentacji zgromadzonych informacji i zarządzania danymi,
wygodny dostęp do systemu poprzez przeglądarkę dla szerokiego grona użytkowników oraz kontrola dostępu do danych i funkcji systemu wraz z możliwością śledzenia zmian,
lokalne wsparcie technologiczne i merytoryczne.
Jakie produkty SAS zostały wdrożone?
Rozwiązanie SAS® Enterprise Governance, Risk, Compliance dedykowane do zarządzania ryzykami niefinansowymi. Wdrożony system pozwala na identyfikację i rejestrację zdarzeń, strat finansowych i niefinansowych, przeprowadzanie procesu samooceny ryzyka operacyjnego i kontroli oraz zarządzanie Kluczowymi Wskaźnikami Ryzyka (KRI). Możliwe jest także definiowanie problemów, rozumianych jako nieefektywne procesy, wadliwe procedury, niedostateczne kwalifikacje, które są źródłem lub potencjalnym źródłem strat oraz planów działań zaradczych w odpowiedzi na zdefiniowane problemy. Moduł audytu wspiera prace komórki audytu wewnętrznego w zakresie planowania i definiowania prac audytorskich, określenie kosztów związanych z pracami audytu, przypisywanie ról osób zaangażowanych, zarządzania cyklem życia projektów audytorskich i kontroli. Funkcjonalności raportowe pozwalają automatyzować proces tworzenia raportów. Rozwiązanie umożliwia śledzenie wszystkich wprowadzanych zmian w zbiorach danych oraz kontrolę efektywności przeprowadzanych działań.
Dodatkowym elementem funkcjonującym w BRE Ubezpieczenia jest SAS® OpRisk Global Data, największa na świecie baza danych zawierająca informacje na temat publicznie raportowanych i udokumentowanych zdarzeń i strat operacyjnych o kwotach przekraczających 100 tys. USD. Baza nie tylko dostarcza danych na temat strat i zdarzeń operacyjnych w innych instytucjach wraz z odpowiednimi współczynnikami skalowalności, ale może także stanowić podstawę do budowy własnych scenariuszy, wykorzystywanych do uzupełniania danych wewnętrznych i wykorzystania do kalkulacji wartości narażonej na ryzyko.
Użytkownicy
Dostęp do wdrożonego systemu z poziomu WWW ma kilkadziesiąt osób o zróżnicowanych rolach i potrzebach: Zarząd, Compliance Officer, osoby kierujące komórkami organizacyjnymi oraz Audyt Wewnętrzny. Detaliczny system ról i uprawnień pozwala w wygodny sposób zdefiniować zakres odpowiedzialności konkretnych osób zaangażowanych, w różnym stopniu, w poszczególne etapy procesu zarządzania ryzykiem operacyjnym (identyfikację, pomiar, monitorowanie, ograniczanie).
Uzyskane korzyści
Wybór rozwiązania SAS® Enterprise GRC oznacza dla BRE Ubezpieczenia osiągnięcie wymiernych korzyści biznesowych, do których można zaliczyć:
ograniczenie strat ponoszonych w wyniku materializowania się ryzyka,
wypełnienie oczekiwań Komisji Nadzoru Finansowego w zakresie przygotowań do wdrożenia dyrektywy Solvency II,
jasny podział zadań i usprawnienie współpracy między osobami odpowiedzialnymi za poszczególne procesy w organizacji,
zmniejszenie nakładu pracy działów audytu i zarządzania ryzykiem, dzięki automatyzacji procesów.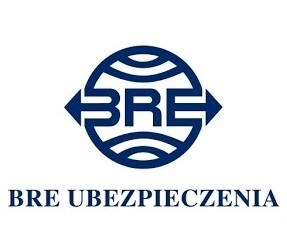 Potrzeba biznesowa:

Konieczność wdrożenia rozwiązania do kompleksowego zarządzania ryzykiem operacyjnym zgodnie z wymogami dyrektywy Solvency II.
Rozwiązanie:

SAS® Enterprise GRC

SAS® OpRisk Global Data
Korzyści:

Wdrożone rozwiązanie zapewnia ograniczenie strat ponoszonych w wyniku materializowania się ryzyka, optymalizację i automatyzację procesów oraz wypełnienie wymogów nadzorczych wynikających z regulacji Solvency II oraz oczekiwań Komisji Nadzoru Finansowego.

Odwiedź BRE Ubezpieczenia TUiR S.A. na ich stronie internetowej.

The results illustrated in this article are specific to the particular situations, business models, data input, and computing environments described herein. Each SAS customer's experience is unique based on business and technical variables and all statements must be considered non-typical. Actual savings, results, and performance characteristics will vary depending on individual customer configurations and conditions. SAS does not guarantee or represent that every customer will achieve similar results. The only warranties for SAS products and services are those that are set forth in the express warranty statements in the written agreement for such products and services. Nothing herein should be construed as constituting an additional warranty. Customers have shared their successes with SAS as part of an agreed-upon contractual exchange or project success summarization following a successful implementation of SAS software. Brand and product names are trademarks of their respective companies.