3 capabilities delivered by analytical data visualisation

How is data visualisation set to benefit your organisation? Visual analytics tools from SAS help you understand data faster and more effectively.

By Travis Murphy

Using big data and visual analytics to inform key business decisions is not just the trend du jour; it is becoming a major strategy, and will only become more common in coming years.
Despite this, some organisations are still reluctant to harness data for forward-looking applications. According to PricewaterhouseCoopers' (PwC) Global Data and Analytics survey 2016, nearly three quarters of Australian businesses use analytics mostly to examine past performance, compared to just over half globally. More troubling, only 25 per cent use analytics to help determine future decisions and strategy, far fewer than the rest of the world.
Let workers not just engage with their data firsthand, but identify and communicate the business value contained within.
1. Build up skills across the organisation
For a number of years, mining actionable insights from data took a high degree of skill - making it a behind-the-scenes task handled by a select few. Now, however, visualisation is an equalising force in data analysis.
Instead of needing two separate teams - one skilled in a particular field and the other in statistics and analysis - sophisticated tools are enabling self-service analytics. This will let workers not just engage with their data firsthand, but identify and communicate the business value contained within.
Rather than putting the bulk of effort into the analytics methods themselves, workers can focus on the outcomes and effectively convey insights with data storytelling. Through this, visualisation represents a real investment in skills across an organisation, giving subject-matter experts the ability to work with their data without having to also build up heavy analytical skills.
2. Gain insight without the need for code
Code is the backbone of data analysis; there's no question about it. However, this has presented a major hurdle for many workers when it comes to gaining actionable insights. With data visualisation, everyone is able to derive value from this information, whether or not they are a seasoned coder.
Visual analytics tools help all users get value out of their data.
SAS Visual Analytics makes this simple through intuitive drag-and-drop interfaces, meaning that all workers - regardless of skill level - can really dive in and explore their data, and share their findings with key stakeholders. This delivers extensive flexibility and accessibility across an organisation, making data something everyone is able to use.
Of course, this doesn't negate the importance of coding skills. For those power users who want to dig deeper, code is still the gateway to more in-depth analytics. What SAS has done is provide a flexible tool that can match an individual user's demands, whether it be in skimming the surface or leaping headfirst into the data lake.
3. Improve the time to insight
It's no secret that modern businesses must be able to act fast in order to remain competitive, getting at helpful insights quicker than ever before. Visual analytics delivers this agility, making it easier for companies to get the information they need to make strategic decisions.
According to an Aberdeen Group report, best-in-class organisations - that lead their field in terms of responsiveness and efficiency - have access to 95 per cent of critical information in time to act on it in a proactive fashion. This puts them far ahead of companies at the industry average and those lagging behind, which have timely access to just 78 and 29 per cent of key data, respectively.
Improving your organisation's timely access to this insight could be the difference between success and failure – it really is that simple.
Your data's value has an expiration date. Do you have the tools to harness it in time?
With simple, yet powerful, software tools, organisations can analyse and act upon their data, matching the demands of fast paced business, and the requirement for even faster answers.
Visual analytics tools provide strong value for organisations willing to take the next step. Would your organisation benefit from simple, yet powerful analytics? Download our data visualisation e-book for more information on how to get started.
Operationalizing and Embedding Analytics for Action: A TDWI Best Practices Report describes current strategies and future trends for embedded analytics across both organizational and technical dimensions, including organizational culture, infrastructure, data and processes.

Download the report
---
Travis Murphy is Marketing Lead for SAS Solutions in Australia and New Zealand. He has over 15 years of experience in BI, DW, Data Visualization and Analytics. Prior to SAS, he held roles with other large IT vendors focused on business analytics. These roles include product management, consulting, training and presales. In his current role at SAS, Travis covers a broad range of offerings and works with customers in adopting SAS technology and driving better insight from all available data.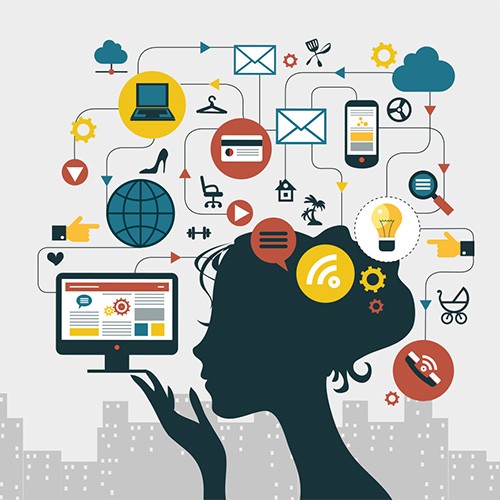 Improve your analytics governance with SAS Viya®   
Are there benefits in using both commercial and open source analytics? Find out in the infographic, A Powerful Pair.
Get More Insights