Why choose SAS® for retail & consumer goods analytics?
Retail analytics and consumer goods software from SAS lets you apply analytics to every step of the customer journey for better connections and deeper insights.
---
SAS Retail & Consumer Goods Solutions
Get a complete view of your business and customers with retail analytics and consumer goods software. Create assortments based on customer preferences. Invoke the most relevant engagement strategy for each customer. Optimize supply chain and retail operations at every step of the customer journey.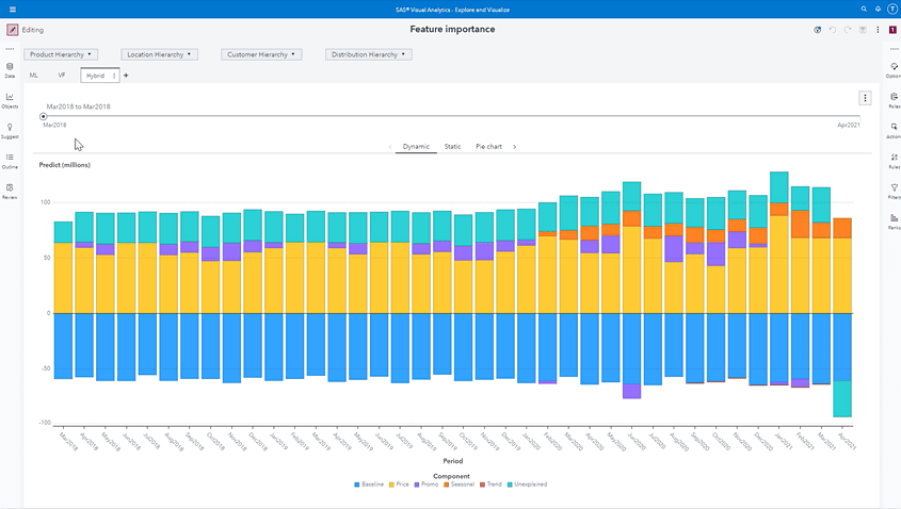 FEATURED SOLUTION
SAS Intelligent Planning Cloud
Get hyperaccurate demand planning and forecasting in a flexible, scalable cloud analytic service. Now available for both consumer goods and grocery sectors.
Customer Success
Working Smarter With SAS Retail & Consumer Goods Solutions
Providing an exceptional customer experience with personalized marketing

1-800-FLOWERS.COM, Inc., has adopted SAS Viya on Azure to strengthen its analytical capabilities and enhance the customer experience. The company now has a modern, scalable, cloud-based analytics, AI and data management platform to help its growing business.

Knowing the right pricing strategy for each stage of the product life cycle

SAS helped the world's largest supplier of athletic shoes and apparel:

Automate the decision-making process.
Develop a product life cycle pricing structure that helps reduce markdowns.
Understand competitor pricing.
Plan strategies that improve gross margin.

EXCLUSIVE VIRTUAL EVENT FOR SENIOR EXECUTIVES

9th November 2021, 14:00 GMT / 15:00 CET / 16:00 EET
Cutting-edge retail solutions for Demand Planning & CI
SAS helps automate and accelerate demand insights across the supply chain and deliver better customer insights, by empowering your merchandising department and providing them with predictive insights that will help them select the right assortment of products to meet demand.
Watch this short video to learn more.
On-Demand Webinar
The New Normal in Retail – How increased digital engagement with your customer drives opportunity for Analytically based Intelligent Decisioning
When facing such aggressive Digital transformation, how can Retailers and Consumer Goods Companies get advantage from Intelligent decisioning & Advanced analytics.
Retail & Consumer Goods Industry Sectors
Better connections. Deeper insights.
Enabling Technologies
Accelerate Your Digital Transformation