Trust in Privacy
Stay informed about where your data is located, how it is used and how we protect and defend your data.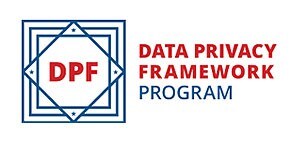 SAS cares about your individual privacy rights. As a global company with operations in over 50 countries, we collect personal data from our customers, prospects, partners, suppliers, applicants and employees. International privacy and data protection laws apply to that personal data. These privacy laws range from sector-specific regulations in the United States, such as the Health Insurance Portability and Accountability Act (HIPAA), to comprehensive data protection regulations such as GDPR in the European Union and other similar laws throughout the world.
As of 12 October 2023, SAS is certified to the EU-US, Swiss-US Data Privacy Framework with UK Extension (the DPF). On 17 July 2023, the EU granted adequacy status to US companies who certify to the DPF. SAS' DPF certification has been validated by our independent assessor, TRUSTe (TrustArc).
What's the difference between 'SAS as a controller' and 'SAS as a processor' – and how does it affect your data privacy?
SAS as a controller:
Data we collect from you
When you interact with us online or offline, we respect your individual privacy rights and will use your data only in compliance with our Privacy Statement. Learn more about how SAS processes your data and for what purposes.
SAS as a processor:
Data you collect and share with us
We are aware that your data is your business asset. When you use our services and we process data you provide to us on your behalf, we will provide full transparency on our processing activities and process such data only in accordance with agreed terms. Learn more about how we process, protect, and defend your data.
For general inquiries about SAS, our experts are ready to assist. Contact us.
For a privacy concern, complaint or question, reach out to our SAS Chief Privacy Officer at privacy@sas.com