Analytics in Action
By Steve Holder, National Lead Analytics at SAS Canada

Analytics has gone—and continues to undergo—a long evolution. From a business perspective, it's been about deriving insight from enterprise-collected data sets; from the IT perspective, it's been about understanding enough of the business to create queries that reveal patterns that make a difference to the bottom line.
Everything's changed.
If 80 per cent of your data science resources are devoted to formatting the data so it's usable, that leaves 20 per cent of their time for actually analyzing the business problems and getting an answer. How do you flip the switch?

Steve Holder
National Lead Analytics
SAS Canada

In the past, the business case drove the technology—what can we use to derive business insights? But now, the technology enables a panorama of business insight. What question can we ask that we didn't know to ask before? And how will the answer to that question affect our bottom line, be it in cost reduction, profit margin, service efficiency?
Analytics used to rely on a structured data set composed of information collected, for the most part, at the transactional level. That's still valuable, but now it exists in the context of billions of data collection points, many of them autonomous—think traffic sensors, automobile telemetry, Internet traffic. Add to that unstructured data sources—tweets, Facebook postings, Yelp reviews, LinkedIn traffic, and so much more—and we're looking at a whole new world of analytics, one where we're constantly looking for that singular insight that makes our enterprise more effective, more efficient, more profitable.
A NEW ANALYTICS LANDSCAPE
Three things are creating a new analytics landscape: the volume, velocity and variety of data that's being collected; the autonomy of the tools that are collecting and, to an extent, processing that data, without the intervention of users; and the power of the tools that can turn that huge volume of data into actionable insight for an enterprise, be it a factory, a government agency, a financial institution, a retail chain.
The problem: How do you prepare data so you can derive insight? The majority of analytics practitioners spend more time and resources on aggregating data, hand-coding analytics, storing the results and building reports. If 80 per cent of your data science resources are devoted to formatting the data so it's usable, that leaves 20 per cent of their time for actually analyzing the business problems and getting an answer. How do you flip the switch?
One of the technologies that makes the power of the new analytics is Hadoop, a platform of software that allows enterprises to use scalable, infrastructure including public- and private clouds, to bring to bear the computing power of huge amounts of commodity hardware to problems that historically we analyzed on a single computer and a spreadsheet. This is a new opportunity to allow us to put analytics into action.
WHERE THE DATA IS
The traditional analytics model drew data from a source system and fed it into an analytical environment.  Now, with the exploding growth of data collection and data collection channels, we have to move the processing to where the data is, rather than move the data to the processing. And cost-effective storage and processing environments like Hadoop can lead to real-time or near-real-time analytical decision-making environments, if they're properly designed and configured. By solving the data movement challenge this allows organizations to use analytics to uncover new insights and start driving an analytics culture that couldn't be dreamt of before.
That's one of the big differences between the new age of analytics and old school approaches; the mobility of data processing from a central repository out to the source of data, which will become more important as increasingly autonomic data collection takes the fore. As data collection becomes more autonomous we move from spending time collecting and storing data to actually working with it. So Instead of data traffic moving north-south and into the data centre; it goes east-west among autonomous, edge devices to drive analytics outcomes.
All of this is creating a new analytics environment. And we took a magnifying glass to the issues that make analytics a more effective tool in the context of the explosion of data sources and the evolution of hardware and software tools to turn it into insight at our SAS Live: Experience the Power of Analytics + Hadoop event. See here for a snap shot of the event, a video from Rogers Director of Customer Intelligence on why analytics is a differentiator and an enabler for Rogers Communications and watch Vamsi Chemitiganti, General Manager, Financial Services Hortonworks discuss the explosion of data and why existing database architectures are not enough.
It's a new world of analytics. Don't let the complexity be a deterrent; it's not as hard as you think to bring its power to bear on your bottom line.
---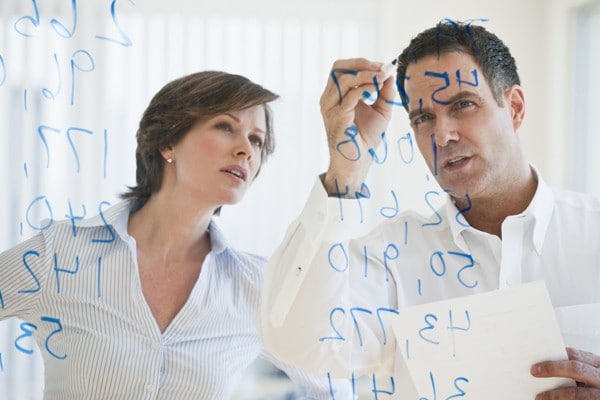 Click below to watch Jim Goodnight discuss SAS on Hadoop with Chris Dingle from Rogers Communications at the SAS Global Forum 2014.