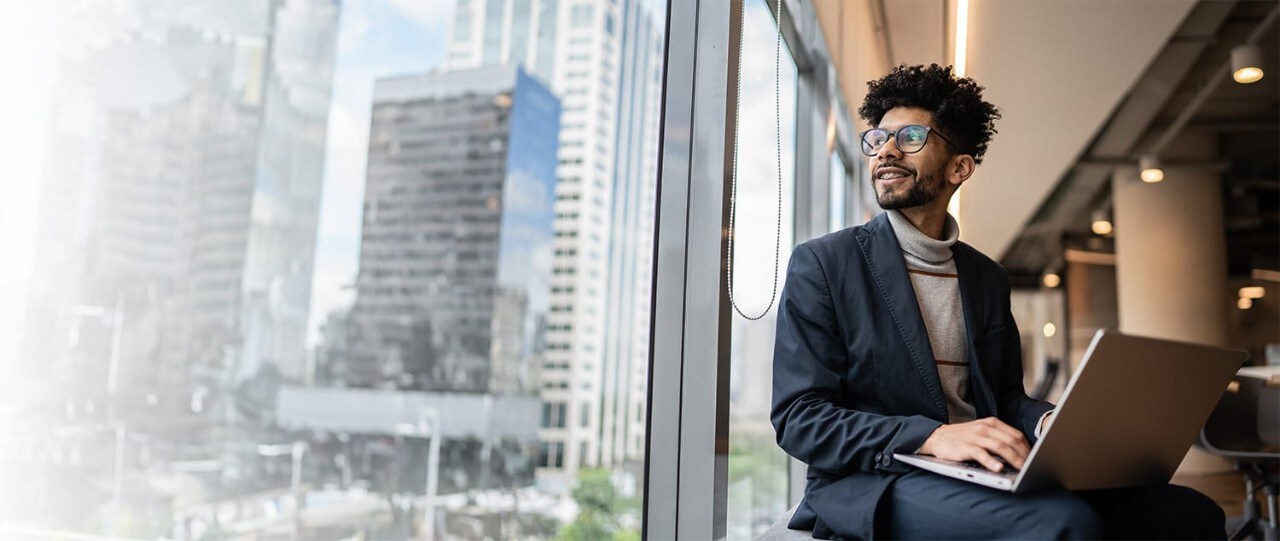 Make it easy to find answers in the cloud.
SAS and Microsoft make it easier for everyone to use analytics to ask and answer the questions that drive organizations forward.
Together, SAS and Microsoft are making analytics easier to use by erasing traditional friction points between data, insights and action.
Seamless, scalable analytics
Faster deployment means faster analytic insights. We remove organizational barriers so you can act quickly to seize opportunities and mitigate risks.
Deep enterprise integration
Put analytics in the hands of everyone in your organization so they have the tools to achieve remarkable outcomes.
Powerful, secure & flexible platform
Inspire greater trust and confidence in every decision with built-in controls, automation and transparency.
Premier expertise & true partnership
Together, SAS and Microsoft are uniquely qualified to partner with your organization – on any scale, in any industry – to drive innovation.
Explore what's possible with SAS® on Azure.
Bees, snow leopards and rainforests – can curiosity and innovation save them?
To address our world's most pressing needs, we must change the way we think and work.
By combining people-literate technologies like cloud infrastructure, AI and analytics, Microsoft and SAS are creating environments where everyone's curiosity can flourish.
For years, SAS and Microsoft have enabled the most curious minds — in business and the public sector — to accelerate innovation.
"Innovation hinges on our ability to see the world differently. We have to create the space to fuel that curiosity."
– Mitra Azizirad, Corporate Vice President, AI & Innovation, Microsoft 
Today the capability to learn, do and achieve more is used to address society's most critical issues.
What happens when we unleash our collective energy on these challenges?
THREAT
Snow leopards are extremely difficult to research and study due to their natural elusiveness and declining population.
OPPORTUNITY
Conservationists use remote cameras and Microsoft AI to identify snow leopards within thousands of photos, enabling them to focus more of their resources on research.
THREAT
"Losing the Amazon rainforest would be like losing your left lung."
– Albert van Jaarsveld, Director General & CEO, International Institute for Applied Systems Analysis (IIASA), on the alarming rate of destruction.
OPPORTUNITY
SAS AI and computer vision help IIASA scale environmental efforts with citizen scientists to identify patterns of deforestation to inform policy decisions and identify solutions.
How do we encourage the curious to collaborate on societal challenges like species extinction and deforestation?
"In a word: skill building. Successful AI and analytics programs exist in organizations that embrace employee skill building, alongside investments in technology."
– Susan Ellis, Head of Social Innovation & Brand, SAS
When technology and human wonder intertwine, we can usher in new hope to address global challenges.
Hackathons with SAS analytics powered by Microsoft Azure, such as a recent SAS and Intel hosted event, offer participants opportunities to craft new approaches to a variety of crises. The result? Protecting bee populations, aiding refugee camps and more.
Collaborations like these kindle our insatiable desire to innovate, making our world safer, faster, healthier and kinder.
"Providing students with a data literacy curriculum and opportunities to solve real-world challenges will spark an interest in technology that benefits generations to come," Ellis said.
In the face of growing threats, we need to involve and empower everyone:
"Microsoft and SAS have a common goal of democratizing AI and analytics to augment human reasoning and bring new ideas forward," Azizirad said.
See how curiosity and capability together create breakthrough innovation.
*Paid post originally published by The New York Times.
SAS® Viya® on Azure Industry Solutions
Getting Started With SAS & Microsoft
Consider these options for taking the first steps on your cloud journey.
Organizations of all sizes trust their SAS® workloads on Azure.
Facing global economic changes with greater agility
The National Bank of Greece is using SAS on Azure to pursue digital transformation backed by advanced analytics with the goal of becoming the bank of choice for businesses and private individuals.
Applying AI to improve customer service and credit scoring
S-Bank, Finland's top retail bank, provides better customer service and faster, more accurate loan processing time using SAS Viya on Azure.
Saving the lives of mothers and babies
Researchers from Ireland's University College Dublin (UCD) are using SAS Viya on Azure to interactively explore data and build and deploy analytic models within one unified environment, helping clinicians diagnose and better manage patients with preeclampsia.
Abu Dhabi Islamic Bank (ADIB)
Detecting, preventing and managing enterprisewide fraud on a secured single platform
SAS and Microsoft are helping ADIB, a leading Middle Eastern bank, reinforce its cloud-based fraud management technology, enabling proactive protection through advanced analytics and AI.
Reducing workloads and operational costs by migrating to SAS® Cloud on Azure
"To position ourselves for the future and reduce our workload and operational costs, we migrated to the SAS Cloud on Azure. It's a no-brainer for Gavilon to make the switch – we are transitioning support, server upgrades and application monitoring to SAS, and we can take advantage of new features and enhancements in SAS Viya."
– Tony Vojslavek, Chief Risk Officer, Gavilon Group
Talk With a Cloud Expert
We can help you get started with SAS Viya on Azure. Tell us a little about yourself and a SAS team member will get in touch to learn about your specific needs.