Stopping payment fraud
in real time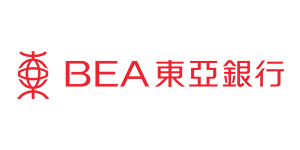 Detect and prevent payment fraud with real-time scoring and decisioning.

Early detection and prevention
of payment fraud
The Bank of East Asia uses SAS® Fraud Management for payment fraud detection and prevention
In recent years, Hong Kong's banking industry has been actively driving innovation and developing financial technology (fintech). The rapid development of fintech opens the door to the enormous potential for the future of finance, but it may also introduce new fraud risks.
The Bank of East Asia, Limited (BEA), a leading financial services group with one of the largest branch networks in Hong Kong, sought a fraud management solution to meet the latest requirements for payment fraud detection. The solution needed to be robust enough to address the needs of its expanding digital-centric business opportunities and have the ability to scale to stay ahead of future digital fraud trends. After a stringent evaluation, the bank deployed SAS Fraud Management for payment fraud detection and prevention.
"SAS understands our IT environment and critical business needs and recommended the best fraud management solution to address the ever-changing financial regulatory compliance requirements," says Agatha Woo, Head of the Secured Lending and Transformation Department at BEA.
SAS Fraud Management features a single unified platform with industry-leading capabilities and a comprehensive toolkit.
"We are confident SAS' ease of management and built-in flexibility for future upgrades will enhance the effectiveness of our payment fraud detection," Woo says. "This supports our long-term strategic vision to be a trusted, preferred partner in the digital banking era."
---
We can perform real-time scoring and decisioning on 100% of our transactions for early detection and prevention of possible payment fraud activities.

Agatha Woo

Head of the Secured Lending and Transformation Department

The Bank of East Asia, Limited
---
Addressing evolving regulatory developments while enhancing customer experience
BEA required an end-to-end fraud detection and prevention solution that provides improved payment fraud detection capabilities, faster response times and a low false-positives rate to achieve an even better customer experience. SAS Fraud Management features in-memory processing that delivers high-throughput, low-latency response times even in high-volume environments.
"We can perform real-time scoring and decisioning on 100% of our transactions for early detection and prevention of possible payment fraud activities," Woo says. "At the same time, we have an intuitive user interface and alert management system that help us ensure efficient and effective investigation, including automated workflow, reporting, data exploration and audit logging."
When suspicious transactional behavior is detected, alerts are scored and prioritized, enabling immediate customer self-service for quick review and assessment, reducing the chances of wrongly declined transactions that would adversely affect the customer journey.
With SAS Fraud Management's multiorganizational structure and flexible application programming interface (API), BEA can easily integrate its large number of siloed data sources, from internal and external to third-party. This enables enterprisewide monitoring from a single platform to support BEA's multiple channels and lines of business, while providing flexibility to scale up or out to address evolving business needs and respond faster to new threats as they arise.
Additionally, SAS Fraud Management empowers BEA with full champion-challenger capability to develop and test models and rules on all transaction data, ensuring the controlled release of a new model or rule while allowing BEA to write simple and advanced detection rules using existing SAS skills. The embedded machine learning methods also help detect and adapt to changing customer behavior patterns, resulting in more robust models, while enabling the bank to stay on top of shifting tactics and new digital fraud schemes.
The Bank of East Asia – Facts & Figures1

US$113.1 billion
in total consolidated assets

A trusted partner to stay ahead in the digital banking era
"The close collaboration and efficient communication between BEA and SAS were major contributing factors leading to the successful implementation," Woo says. "We very much appreciate that SAS has set up a call center and a local support team in Hong Kong to provide timely technical support and swift responses, including a 24-hour hotline in the local language."
---

*******************
Die in diesem Artikel dargestellten Ergebnisse sind auf die hier beschriebenen besonderen Situationen, Geschäftsmodelle, Dateneingaben und Computerumgebungen zugeschnitten. Die Erfahrung jedes SAS-Kunden ist aufgrund geschäftlicher und technischer Variablen einzigartig, und alle Aussagen sind als untypisch anzusehen. Die tatsächlichen Einsparungen, Ergebnisse und Leistungsmerkmale hängen von den individuellen Kundenkonfigurationen und -bedingungen ab. SAS übernimmt keine Garantie oder Zusicherung, dass jeder Kunde ähnliche Ergebnisse erzielt. Die einzigen Garantien für SAS-Produkte und -Dienstleistungen sind diejenigen, die in den ausdrücklichen Garantieerklärungen in der schriftlichen Vereinbarung für solche Produkte und Dienstleistungen aufgeführt sind. Nichts von dem hier Veröffentlichten ist als zusätzliche Garantie auszulegen. Kunden haben ihre Erfolgsgeschichten mit SAS im Rahmen eines vertraglich vereinbarten Austauschs oder einer Zusammenfassung zum Projekterfolg im Anschluss an einen erfolgreichen Abschluss einer Implementierung von SAS-Software kommuniziert. Marken- und Produktnamen sind Markenzeichen der jeweiligen Unternehmen.