We're problem solvers, explorers and knowledge seekers – always asking, "What if?"
At SAS, your curiosity matters – whether you're developing algorithms, creating customer experiences or answering critical questions. Curiosity is our code, and the opportunities here are endless.
Why SAS? Because it's OK to want it all.
Leader in Analytics

Meaningful Work

Award-Winning Culture

Year-Over-Year Growth
Fortune 500 Customers

Offices Around the World

Energized Environment

Career Advancement
Respect for Diversity

Data for Good

Trusted Leadership

Philanthropic Initiatives
Passion with a purpose.
We believe happy, healthy people have a passion for life, and bring that energy to work. Whether you're in sales, consulting, R&D, tech support, marketing, finance, human resources or another area of specialty, your unique contributions will have a far-reaching impact.
Embrace your inner adventure.
With customers in 146 countries across the Americas, Asia Pacific, Europe, the Middle East and Africa, our global presence translates into amazing potential to change the world through analytics.
Recognition has its rewards.
Year after year, SAS receives awards in the US and globally for integrating work and life – attracting top talent from around the world, and validating the strong connection between culture and creative minds.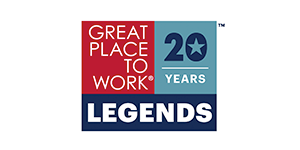 SAS Internships
We're excited about investing in bright minds and fresh perspectives. So don't expect busywork. You'll have the opportunity to work on projects that have an impact right now and business value as you prepare to set yourself apart in a competitive job market. Make a real difference – and get paid while doing it.

SAS Entry-Level Programs
If you're a self-motivator, a problem solver and a collaborator who makes things happen, SAS offers excellent entry-level training programs – for sales, customer advisory and technical enablement positions – for recent graduates transitioning into the real world of business.
---
SAS is an equal opportunity employer. All qualified applicants are considered for employment without regard to race, color, religion, gender, sexual orientation, gender identity, age, national origin, disability status, protected veteran status or any other characteristic protected by law. SAS provides a barrier-free workplace and embraces all qualified applicants with varied perspectives and backgrounds. If you're a US applicant with a qualified disability or a disabled veteran, you can request a reasonable accommodation if you are unable or limited in your ability to use www.sas.com/careers. For assistance, please call +1-919-531-7808 or email CareersAccessibility@sas.com.
SAS is committed to protecting its candidates' privacy throughout the recruiting process and uses the iCIMS Platform to process recruiting related information. You will be presented with the SAS Global Privacy Statement for Job Applicants when applying and must review and acknowledge the terms to proceed. To request deletion of your Candidate Profile for previously submitted applications, please e-mail privacyrights@sas.com from the same e-mail account you used to create your Candidate Profile.