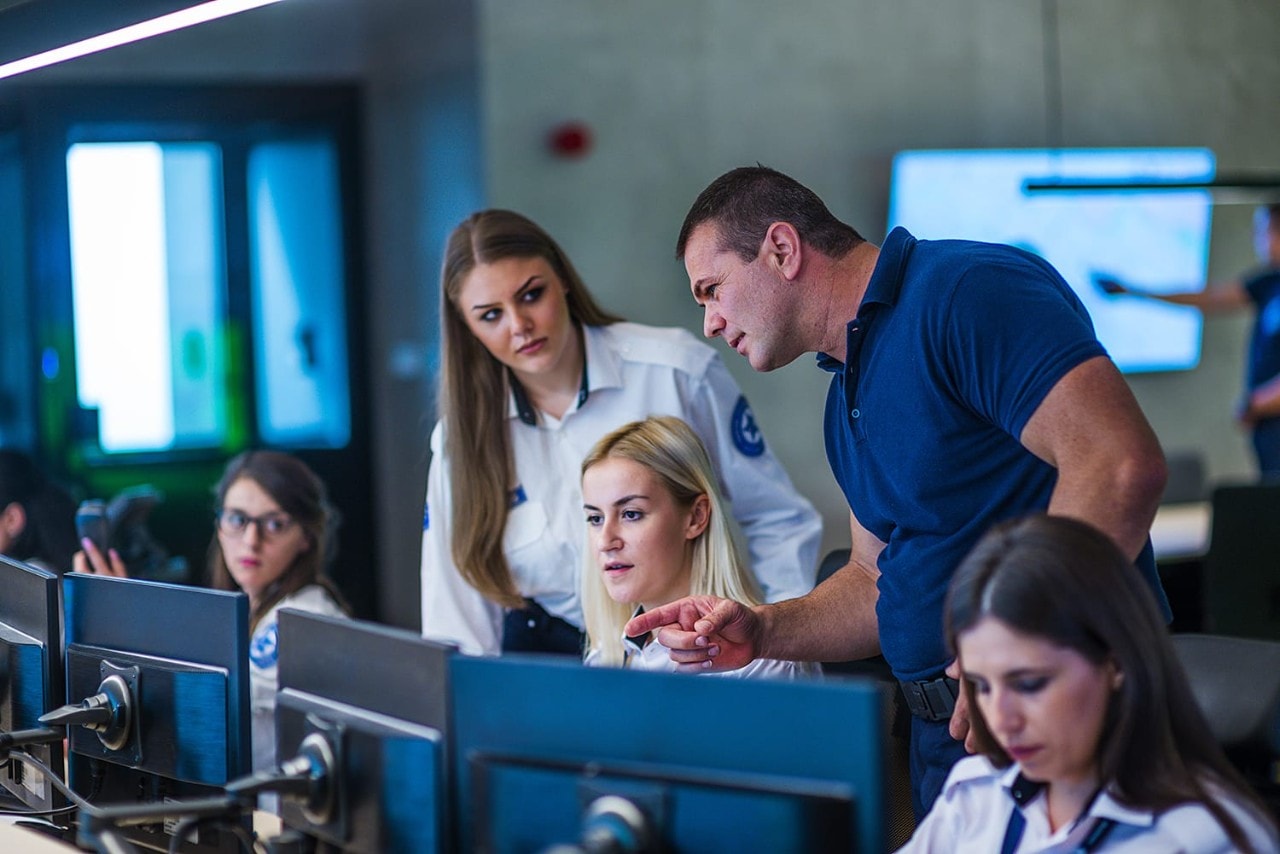 Making connections through high-quality data to enhance public safety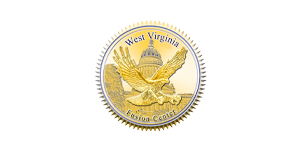 A single, unified platform helps investigators efficiently and securely collect, manage and analyze information throughout the entire intelligence life cycle.

Deter threats, combat crime and protect national security
The West Virginia Fusion Center uses SAS® Law Enforcement Intelligence on Microsoft Azure to manage data, share information and help agencies solve and prevent crimes
There are many moving parts and dispersed pieces of information when it comes to detecting, preventing and responding to criminal and terrorist activities. Sometimes that information is hiding in plain sight, scattered across multiple systems or groups, so it's hard to paint the picture needed to solve or prevent a crime.
Fusion centers were created to improve information sharing and intelligence gathering. These centers exist in all 50 states, with some in major urban areas and some in rural settings. And no two fusion centers are the same.
The West Virginia Fusion Center (WVFC) serves a rural area and was one of the smallest fusion centers when it was created in 2008. Initially, it focused on counterterrorism, terrorism financing, suspicious activity reporting and criminal investigative support. Over time, the WVFC's focus shifted to an "all-crimes, all-hazards" model that included more criminal investigative support and work with the Department of Homeland Security (DHS). In 2020, the WVFC – with support of the WV DHS Cabinet Secretary's Office and Governor's Office – secured permanent funding through the WV State Legislature and established a narcotics intelligence unit.
Becoming a force multiplier for law enforcement
With a larger budget and growing responsibilities, the WVFC expanded its number of intelligence analysts.
"We were able to bring in more subject-matter expertise," says Steven Patterson, Deputy Director of the WVFC. "We have our open-source threat group, human trafficking analysts, forensic accounting analysts and a narcotics intel team. There's also a digital forensics lab that provides criminal investigative support for all digital devices."
"Our goal is to be a force multiplier for any law enforcement agency across the state," he says. "Because we're a smaller state, there are always budget issues. We try to see what law enforcement needs, then provide those services at no cost. We're really just trying to find out where the gaps are and fill them. That's the job of the fusion center."
---
"Using SAS helps us make and find connections that we aren't already aware of because they happened at different points in time … This is a huge benefit for the state regarding public safety because we can be more proactive and pay attention to what's happening in the communities instead of worrying about administrative tasks."

Steven Patterson

Deputy Director

West Virginia Fusion Center
---
Filling the gaps with robust data management
In their efforts to fill those gaps for law enforcement, the WVFC realized its current data management system wasn't enough.
"In our early days, the record management system consisted mostly of an Excel spreadsheet, and it was an in-house, manual process," Patterson says. "We needed something to automate certain things so the system would do all the work for us."
That's when the WVFC turned to SAS Law Enforcement Intelligence on Microsoft Azure.
"SAS Law Enforcement Intelligence automated a lot of searches for us," Patterson says. "With analytics running in the background, if we put in an identifying number three years ago and we put that same number in today, the software would connect those records for us. It lets analysts focus on being analysts instead of constantly having to do data management."
Using timely, high-quality data to connect the dots
The fusion center's work is vital to law enforcement for making connections and providing intelligence that might take down a human trafficking or illicit drug trafficking ring, aid a criminal investigation or prevent a crime.
As a former forensic accountant, Patterson understands how vital clean data is.
"Most officers or law enforcement staff don't have exposure to forensic accounting, which involves a lot of data cleanup," he notes. "So if the data hasn't been cleaned up, organized, relevant and scoped up front, it's not going to be what the stakeholder or customer needs."
Using SAS, the WVFC can deliver clean, real-time data that helps connect the dots.
"Everything comes down to how good the data is because it's the old 'garbage in, garbage out' analogy," Patterson says. "Sometimes people ask for specific data – things that happened on a particular day and time. Now when they ask for information, the WVFC can proactively connect the dots and make connections – all based on clean data."
Dashboards deliver fast insights for answering key questions
The WVFC is using SAS Law Enforcement Intelligence to build dashboards that provide a single view, allowing it to answer questions quickly.
Before SAS, gathering information was lengthy and time-intensive because data was scattered across multiple systems. Now, Patterson can log in and immediately see essential data, such as the number of service requests and suspicious activity reports.
"Getting the numbers out of SAS is much more streamlined and gives a complete picture of what's happening," Patterson says. "Every day I can see what each analyst is working on, and how many cases they've completed or turned in."
A singular view of the WVFC's data is especially valuable when generating the WVFC's annual assessment required by the DHS.
Previously, Patterson would spend around a month putting together the assessment. Now, the WVFC is using a dashboard specifically built for this purpose. The time savings and information depth are expected to be dramatic improvements over previous years.
"It would usually take about a month, but I anticipate the dashboard cutting that down to about a week," notes Patterson.
"In the past, we would highlight a few cases for our successes but never really got into what the analysts were doing daily," he says. "Now, we can provide visual metrics that give deeper information and a better picture of our service requests for the year."
Data visualization paints the picture for courtrooms, human trafficking and narcotics cases
Difficult-to-interpret Excel spreadsheets are no longer the norm. The WVFC now uses data visualization, creating customized dashboards, charts and graphs to visually represent operational concerns and trends, giving analysts self-service access to the information needed for investigations.
"Visually presenting the data is a powerful tool, especially for prosecutors and juries," Patterson says. "It visualizes the story for them, which has much more impact than showing a spreadsheet with 10,000 lines of activity."
Data visualization also helps educate new law enforcement officers on the indicators of human trafficking, which are often overlooked. And when it comes to narcotics intelligence, every bit of information benefits from data visualization.
"From overdose statistics to education, income levels and population densities, every piece of data can be visualized," Patterson says. "That information is also mapped to many other pieces of information that may provide the complete picture needed to solve a case."
West Virginia Fusion Center – Facts & Figures

1.8 million
citizens in West Virginia

Seeing trends with geospatial data, sharing information through RIS
Geospatial data is crucial in a rural state like West Virginia, due to its diverse geography. The population is spread out, with deeply rural areas where it can be difficult to keep an eye on what's happening – especially when it comes to crime.
Patterson and his team recently began using the geospatial data capabilities within SAS Law Enforcement Intelligence.
"When we put in addresses or locations associated with suspicious activity reports, the software maps it for us, so we can see the bigger picture and look at the individual records all in one place," Patterson says. "We might start seeing trends, which helps us nail down the information we need when dealing with criminal organizations."
Beyond geospatial data, the WVFC has connected SAS Law Enforcement Intelligence to the Regional Information Sharing (RIS) network. This is a significant benefit because outside organizations can enter requests in RIS. If the WVFC has that information, the system instantly tells them to contact the fusion center.
Seamless workflow maximizes efficiency and minimizes errors
With so many different pieces of information necessary when building cases, the WVFC needed a workflow that logically followed through each step in the process.
"Everything naturally flows from one piece of information to the next, so no one has to go to different places on the screen to do different things," Patterson says. "It's a pretty seamless workflow that's also very efficient."
The WVFC has also added drop-down menus containing relevant criminal activity codes and other information to reduce data-entry errors.
Protecting sensitive data and personal privacy
Though information sharing is essential in the work the WVFC does, Patterson emphasizes the importance of protecting the privacy, civil rights and civil liberties of individuals, and the security and confidentiality of sensitive information.
"In addition to overseeing the day-to-day operations of the WVFC, I also serve as the fusion center's Privacy Officer," Patterson says. "We are bringing in data with a lot of personally identifiable information and sensitive information, so it has to be highly secured and locked down as much as possible. That's one of the reasons why we opted for the cloud, choosing to deploy SAS Law Enforcement Intelligence on Microsoft Azure."
Putting pieces of the puzzle together for safer citizens and communities
When Patterson reflects on how SAS helps the WVFC better protect citizens and communities, he says it all comes down to data integration.
"Using SAS helps us make and find connections that we aren't already aware of because they happened at different points in time," Patterson says. "It's connecting the dots while we fit all the puzzle pieces together. This is a huge benefit for the state regarding public safety because we can be more proactive, and pay attention to what's happening in the communities instead of worrying about administrative tasks."
---
Los resultados que se ilustran en este artículo son específicos a las situaciones, modelos de negocios, datos aportados y entornos de cómputo en particular que se describen aquí. Cada experiencia del cliente de SAS es única basada en variables de negocios y técnicas y todas las declaraciones se deben considerar no típicas. Los ahorros, resultados y características de desempeño reales variarán dependiendo de las configuraciones y condiciones de los clientes individuales. SAS no garantiza ni augura que todos los clientes lograrán resultados similares. Las únicas garantías aplicables a los productos y servicios de SAS son aquellas que se estipulan en las declaraciones de garantía explícitas en el contrato por escrito relativo a dichos productos y servicios. No se debe considerar que nada de lo aquí mencionado constituye una garantía adicional. Los clientes han compartido sus éxitos con SAS como parte de un intercambio contractual convenido o resumen de éxito de proyectos tras una implementación exitosa de software de SAS. Los nombres de marcas y productos son marcas comerciales de sus respectivas compañías.