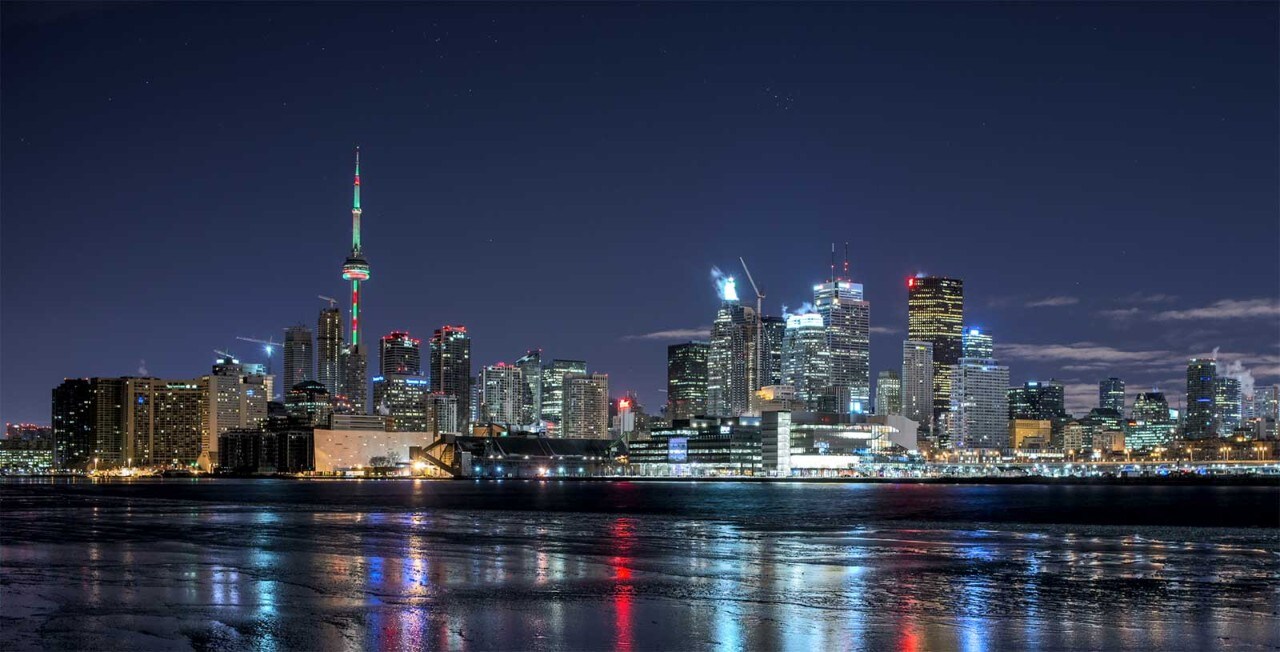 AI and the Shift of Power - Understanding the Dominance of New Technologies in Banking
Roundtable Dinner with Ajay Agrawal
September 14th 2022 | 5-9pm EST | Stratus Restaurant
You're invited to an exclusive in-person roundtable dinner for Data and Analytics Executives in Canadian Banking. This event will be hosted by Joan McGowan, Banking Industry Advisor at SAS with a very exciting guest speaker, Ajay Agrawal. Ajay is the Co-author of the definitive book on AI, Prediction Machines, as well as the upcoming Power and Prediction, Ajay is founder of the Creative Destruction Lab, which boasts the greatest concentration of AI start-ups of any program on the planet. We hope to see you there, you won't want to miss this.  
We hope to see you there, you won't want to miss this. 
Ajay Agrawal
Artificial Intelligence & Machine Learning Expert | Founder of the Creative Destruction Lab | Co-Author of Prediction Machines
Ajay Agrawal is the Geoffrey Taber Chair in Entrepreneurship and Innovation and Professor of Strategic Management at the University of Toronto's Rotman School of Management. In addition, he is a Research Associate at the National Bureau of Economic Research in Cambridge, MA and Faculty Affiliate at the Vector Institute for Artificial Intelligence in Toronto, Canada.
Professor Agrawal is founder of the Creative Destruction Lab (CDL), a not-for-profit program for early-stage, science-based companies. CDL's mission is to enhance the commercialization of science for the betterment of humankind. CDL operates sites at five Canadian universities as well as at the University of Oxford, HEC Paris, Georgia Tech, and the University of Wisconsin-Madison.
CDL launched a new program in April 2020, CDL-Recovery, in response to the global pandemic. The program included two streams: 1) public health, 2) economic recovery. Then in May 2020, CDL launched the CDL Vision Council. The Vision Council's mission: Identify the primary problems at the root of the crisis and accelerate technology-driven solutions that will have a first order impact on stimulating economic activity, restoring or creating jobs, and enhancing society such that human civilization emerges stronger and more stable than before the COVID-19 crisis began. Professor Agrawal serves at the Founding Chair of the Vision Council.
Professor Agrawal is also a co-founder of Next Canada, a not-for-profit organization that delivers three programs, The Next 36, Next AI, and Next Founders, all designed to support the training and personal development of young entrepreneurs, many of whom are building companies predicated on machine intelligence.
Professor Agrawal is co-founder and co-chair of two annual conferences on machine intelligence: "Machine Learning and the Market for Intelligence" [applied], and "The NBER Economics of Artificial Intelligence Conference" [scholarly].
Professor Agrawal is a co-author of the best-selling book "Prediction Machines: The Simple Economics of Artificial Intelligence." The book was named one of the top ten technology books of 2018 by Forbes and reviewed or cited in The New York Times, The Economist, Financial Times, Wall Street Journal, McKinsey Quarterly, Forbes, Bloomberg, Globe and Mail, Hindustan Times, The Irish Times, Fortune, San Francisco Review of Books, Fast Company, NPR Market Watch, C-SPAN, Foreign Policy, among other outlets. He is also co-author of a number of scholarly and popular press articles on the economics of machine intelligence.
Professor Agrawal served as advisor to the U.S. government as a member of a National Academies committee on Science and Innovation Leadership for the 21st Century. He currently serves as advisor to the government of Japan as a member of the International Advisory Committee for the National Institute for Information and Communications Technology, Japan's sole R&D agency specializing in ICT. He also serves on the Advisory Board of Carnegie Mellon University's Block Center for Technology and Society.
Professor Agrawal was awarded Professor of the Year seven times by MBA classes at the Rotman School of Management, the Martin-Lang Award for Excellence in Teaching, and the Distinguished Scholarly Contribution Award at the University of Toronto's Rotman School of Management. The Globe and Mail named Professor Agrawal to its "Power 50" list of the most influential Canadians.
Joan McGowan
Banking Industry Advisor, SAS
Joan McGowan is a leading authority on the value of advanced technologies (data analysis, AI, ML, NLU, decisioning, automation, cloud) in the banking and payment industries. For the past 18 years, she has been analyzing the impact of these technologies on business operations and providing practical advice on how to innovate, protect and create growth strategies that keep organizations relevant and financially healthy in a rapidly morphing industry.
Joan is a member of The Financial Times Banking Advisory Events Board.
Prior to joining SAS, Joan worked as a Senior Analyst for Celent/Oliver Wyman. She has published more than 30 reports on banking and technology and is a frequent speaker at industry conferences and client gatherings.
Her work life before banking was as a journalist and editor for The Economist Group and as a Senior Researcher/Producer for BBC North.
A native of Leeds, Joan is a lifelong supporter (and sufferer) of Leeds United.
Overview
While many applications of machine intelligence enhance productivity, some applications have an even more profound effect: they shift power. Certain skills become more valuable than others, thereby shifting power from business units to IT architects, for example. Certain jobs become more important, shifting power from product owners to data scientists. Certain firm-level characteristics become new sources of competitive advantage, shifting power from legacy banks to digitally-first banks. Certain market characteristics become more salient, shifting power from some industries to others – banking-as-service illustrates this shift. Finally, certain country-level characteristics become more critical, shifting power from some nations to others.
When AIs simply improve upon existing predictive analytics and power structures are left unchanged, the strategic implications are limited. In these cases, success depends primarily upon well-managed implementation. The objective is enhanced operational efficiency. Decisions concerning when, where, and how to deploy these AIs require oversight from the COO, but not the CEO. These AIs are tactical, not strategic.
However, when the implementation of AIs lead to shifts in power, the implications for strategy can be significant. In this talk, business academic and machine-learning expert Ajay Agrawal explores state-of-the-art machine intelligence in the banking industry with examples drawn from other industries against the backdrop of power. How are these technological advances poised to impact jobs, markets, and nations via strategies for deploying capital, allocating labour, competing for customers, and enhancing society? And what can we do about it?
Agenda
| | |
| --- | --- |
| 5:00 PM | Arrival & Cocktail Reception |
| 6:00 PM | Welcoming remarks from Joan McGowan, SAS |
| 6:10 PM | Roundtable introductions |
| 6:20 PM | Guest speaker- Ajay Agrawal |
| 7:00 PM | Dinner is served Facilitated Discussion - by Joan McGowan, SAS |
| 8:30 PM | Thank You, Close & Aperitif |
| 9:00 PM | Conclusion |