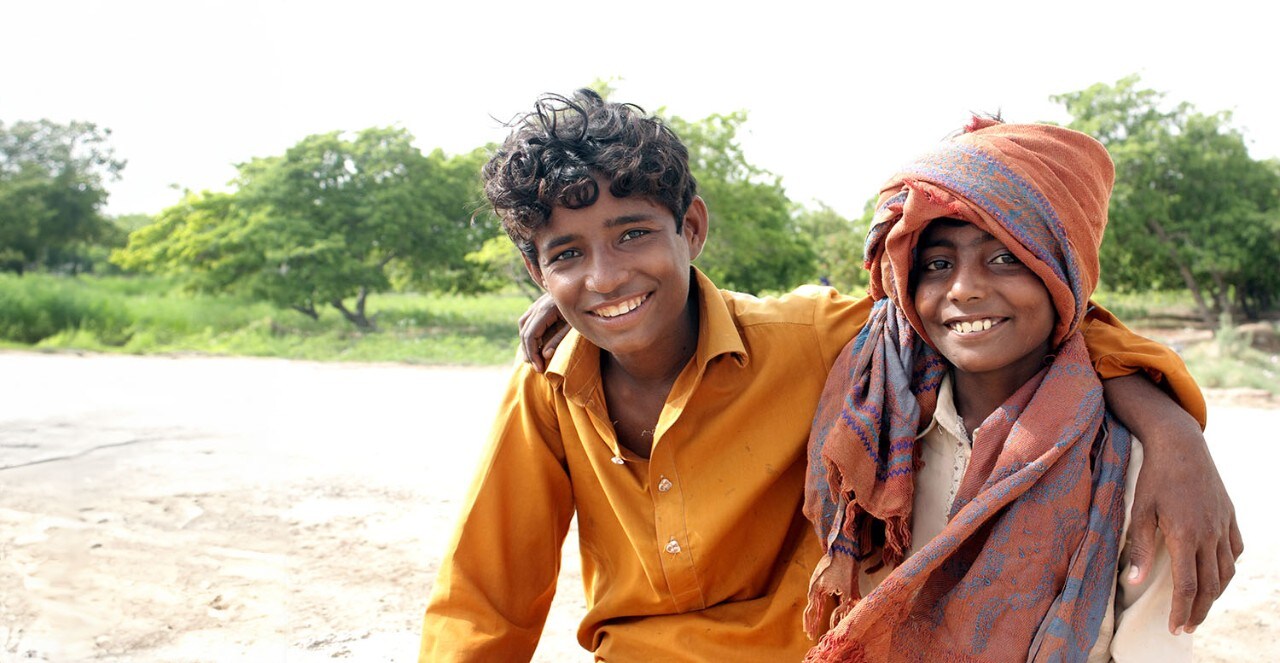 Data For Good
Analytics helping humanity.
SAS is committed to using data and analytics in meaningful ways to solve humanitarian issues around poverty, health, human rights, education and the environment. We're proud to partner with organizations across the globe that are applying data to make positive social impact and innovation.
Automating conservation with crowdsourcing and AI
The International Institute for Applied Systems Analysis (IIASA) conducts research into global change issues that affect our sustainability. Through our exciting partnership, we brought together our AI expertise and IIASA's scientific systems analysis to see the impact of deforestation in the Amazon rainforest with new eyes. By having "citizen scientists" use an app to classify satellite images, we trained AI models that can now help protect this wilderness ecosystem that is home to more than 2,000 animal and plant species.
The resulting suite of AI models can now monitor new areas autonomously and detect deforestation with better than 90% accuracy. This novel approach to rainforest conservation makes it possible for experts to focus on harder-to-classify areas, and it opens the door to new technological approaches to detecting and preventing deforestation. See how it happened.
Protecting endangered species, one footprint at a time.
WildTrack identifies and monitors endangered species by analyzing digital images of animal footprints. With the help of SAS technology, WildTrack researchers are exploring how artificial intelligence and crowdsourced footprint data from all over the world could help find answers to global conservation questions. Where are these animals migrating to? How many are left? Artificial intelligence could add the ability to adapt through progressive learning algorithms and tell a more complete story.
To date, WildTrack is monitoring several different endangered species, including the black rhino, white rhino, Bengal tiger, Amur tiger, lowland and Baird's tapirs, and polar bears. With deep learning, a computer can be trained to perform humanlike tasks such as identifying footprint images and recognizing patterns in a similar way to indigenous trackers. But with the added ability to apply these concepts at a much larger scale and more rapid pace. Analytics really underpins the whole thing, potentially giving insights into species populations that WildTrack never had before.
Modernizing humanitarian approaches to analytics
As a first responder after a devastating earthquake in Nepal, the International Organization for Migration (IOM) needed to provide shelter to 45,000 displaced families. SAS was able to help IOM quickly access and analyze decades of global trade data in minutes to source materials for homebuilding. With limited resources to respond to these types of crises globally, IOM turned to SAS to not only analyze their data, but predict what might happen next.
This partnership between IOM and SAS represents a dramatic shift in the way all humanitarian organizations determine their response to help the most vulnerable. Data collection and analysis were key to giving people a sense of safety, stability and hope. SAS is excited about helping IOM and other relief agencies understand what's possible using analytics.
Achieving global goals together.
Knowing the importance of the 17 Global Goals set by the United Nations for a better world, SAS encourages bringing together the power of the crowd and data. GatherIQ™ is a Data for Good app that uses analytics to support nonprofits, partners and a growing community of curious citizens committed to making a difference. The free app lets the next generation of problem solvers learn about the goals and take personal action to help achieve them.
Responsible Innovation
A drive to create. A duty to care.
See how SAS is committed to working with customers, partners and academia to increase the awareness of, and necessity for, technology that is ethical, equitable and sustainable for individuals and societies.