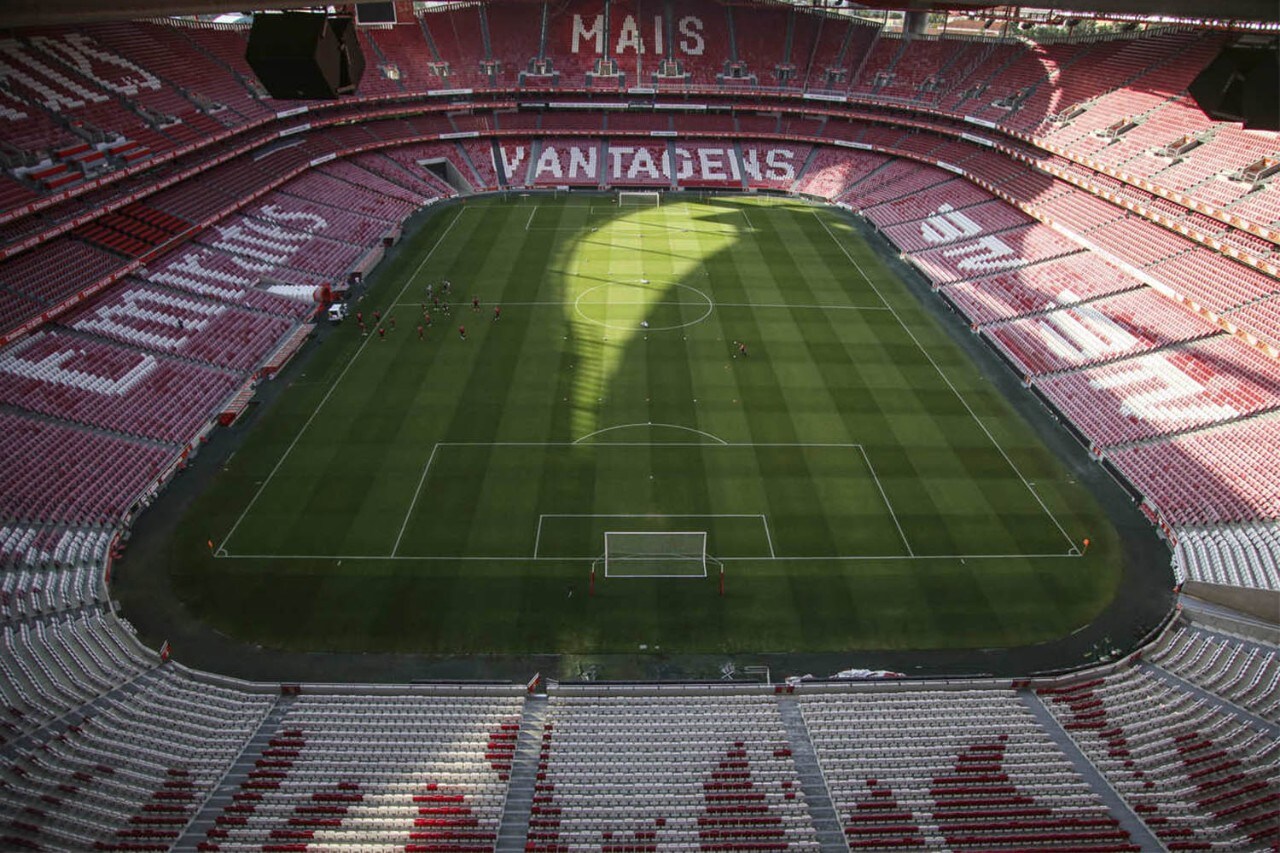 One of the largest multi-sport clubs in Portugal aims to win big with analytics
Digital transformation leads to a more comprehensive view of club operations.

Faster, more effective decisions
Sport Lisboa e Benfica modernizes its program with SAS® Analytics, as it looks to expand internationally
Sport Lisboa e Benfica (SLB) has been dreaming big since its founding in 1904. While SLB is best known for its professional football (soccer) team, the Portuguese multi-sports club also includes basketball, volleyball, handball, roller hockey, rugby, martial arts, swimming, gymnastics and more. Today its ambition is to expand from being one of the largest multi-sport clubs in Portugal to one of the largest clubs in Europe. To help achieve this goal, SLB decided to modernize its operations and use data in new and innovative ways.
As part of its modernization program, SLB worked with SAS and Timestamp – a Portuguese IT solutions provider – to develop the club's corporate reporting solution for informational support across all areas of the SLB organization. Known as the "RedBI System," the solution provides users access to interactive dashboards, where they can obtain operational information and produce reports quickly and efficiently.
Timestamp collaborated with SLB's technology team, which was familiar with analytics and the latest SAS solutions. They oversaw the maintenance and evolution of the various analytics projects, while SAS helped evaluate the best approaches and designed the technological architecture.
João Copeto, Chief Information and Technology Manager at SLB, was excited by the opportunities for innovation this new alliance could offer.
"Clearly, we had to invest in updating our technology," Copeto says. "As part of digital transformation, we created a new website and mobile app, and we adopted a hybrid cloud approach. With our new platform in place, we began collecting information from our fans and members to build a model that could be used from both Benfica's corporate perspective and our international expansion perspective."
---
As part of digital transformation, we created a new website and mobile app, and we adopted a hybrid cloud approach.

João Copeto

Chief Information and Technology Manager

SLB
---
A scalable solution that meets many needs
The interactive dashboards on SAS Viya provide secure access to information, without compromising agility. Users can access critical analyses of the club's operations and produce reports for their particular areas of interest.
Now SLB benefits from:
Rapid and effective access to information.
Information that is presented in a clear and legible manner.
The ability to develop new reports.
A scalable solution that addresses the needs of various departments.
Data visualizations that deliver added value.
For project management, Timestamp adopted the Agile Scrum methodology, which allows SLB to monitor and validate the project to help ensure the right results.
"This was certainly a project of collaboration and commitment among SAS, Timestamp and SLB," concludes Jorge Antunes, Head of Planning and Analysis at SLB. "After conducting market research, we determined that SAS was the clear choice for our analytics and data visualization needs. Then we decided that Timestamp was the ideal strategic partner that could support us not only in this business intelligence project, but also with additional projects we are pursuing."
Sport Lisboa e Benfica – Facts & Figures

---

*******************
Die in diesem Artikel dargestellten Ergebnisse sind auf die hier beschriebenen besonderen Situationen, Geschäftsmodelle, Dateneingaben und Computerumgebungen zugeschnitten. Die Erfahrung jedes SAS-Kunden ist aufgrund geschäftlicher und technischer Variablen einzigartig, und alle Aussagen sind als untypisch anzusehen. Die tatsächlichen Einsparungen, Ergebnisse und Leistungsmerkmale hängen von den individuellen Kundenkonfigurationen und -bedingungen ab. SAS übernimmt keine Garantie oder Zusicherung, dass jeder Kunde ähnliche Ergebnisse erzielt. Die einzigen Garantien für SAS-Produkte und -Dienstleistungen sind diejenigen, die in den ausdrücklichen Garantieerklärungen in der schriftlichen Vereinbarung für solche Produkte und Dienstleistungen aufgeführt sind. Nichts von dem hier Veröffentlichten ist als zusätzliche Garantie auszulegen. Kunden haben ihre Erfolgsgeschichten mit SAS im Rahmen eines vertraglich vereinbarten Austauschs oder einer Zusammenfassung zum Projekterfolg im Anschluss an einen erfolgreichen Abschluss einer Implementierung von SAS-Software kommuniziert. Marken- und Produktnamen sind Markenzeichen der jeweiligen Unternehmen.