Enexis maakt data toegankelijk met SAS Visual Analytics
Enexis voorziet via een netwerk van kabels en leidingen 2,75 miljoen huishoudens en bedrijven in Drenthe, Groningen, Limburg, Brabant en Overijssel van elektriciteit en gas. Met ruim 4.500 medewerkers werkt de netbeheerder daarnaast aan duurzame oplossingen. Enexis zocht naar een manier om data toegankelijker te maken voor de medewerkers en daarmee sneller beslissingen te kunnen nemen in operationele processen. Enexis koos voor SAS Visual Analytics.

Marco van Steenbruggen werkt voor de INFRA-tak van Enexis bij de afdeling RAK (Rapportage Analyse en Kwaliteit). "De belangrijkste taak van onze afdeling is de business voorzien van goede informatie. De data is ruim voorhanden, echter de mogelijkheid voor de business om daar zelf bruikbare inzichten uit te halen ontbrak. Men bleef hiervoor afhankelijk van de ICT-afdeling. Daarmee ontstond de behoefte aan meer self-service."
We halen nu nog meer uit onze data doordat we eenvoudig kunnen doorklikken binnen de rapporten en inzicht krijgen in de achterliggende factoren.

Marco van Steenbruggen
Senior Rapportage & Analyse bij Enexis
Succesvolle pilot

Niet alleen self-service, maar ook snelheid en performance waren belangrijke vereisten. Daarnaast was het doel om data in rapportages en analyses toegankelijker te maken. Met SAS Visual Analytics wordt dit doel ruimschoots behaald. Na een succesvolle pilot is een aanbesteding uitgeschreven voor de hele organisatie waarbij SAS Visual Analytics ook als beste oplossing naar voren kwam. De software wordt nu uitgerold binnen de hele organisatie.
INFRA werkt inmiddels enige tijd met SAS Visual Analytics en is onder de indruk. Van Steenbruggen: "De performance is overweldigend. Doordat het een in-memory tool is kun je razendsnel werken. We halen nu nog meer uit onze data doordat we eenvoudig kunnen doorklikken binnen de rapporten en inzicht krijgen in de achterliggende factoren. Deze data-exploratie zorgt voor nieuwe inzichten. Zo kunnen we straks op basis van onze analyses zien welk gedeelte van het electriciteitsnet spanningsloos is of gaat raken. Voorheen hadden we deze informatie niet of onvoldoende terwijl het grote invloed heeft op onze bedrijfsvoering en de dienstverlening. De meerwaarde is daarmee direct duidelijk. Bovendien is SAS Visual Analytics heel laagdrempelig en visueel aantrekkelijk waardoor alle niveaus binnen de organisatie snel aangehaakt zijn, van directie tot administratie."
Echte self-service ervaring

Voorheen werd binnen Enexis een enorme hoeveelheid verschillende rapportages gebruikt. "De implementatie van SAS Visual Analytics hebben we direct als kans aangegrepen om deze wildgroei te stoppen. Vanuit RAK hebben we per businessvraag een gestandaardiseerde rapportage gemaakt. Het feit dat we geen IT-vaardigheden nodig hebben om de rapporten te maken zorgt daarbij voor de echte self-service ervaring."

"Zelf de controle hebben over je informatie scheelt veel frustratie", vindt Van Steenbruggen. "We zijn nu alleen nog afhankelijk van onze data. Voorheen kon het maanden duren voordat een rapportagebehoefte was vertaald naar een concreet product. En waar je er met een andere oplossing soms wel vier dagen deed over het bouwen van een rapport kan dit met SAS Visual Analytics binnen twee uur. Dit zorgt er niet alleen voor dat we beter kunnen inspelen op de actuele situaties, maar bespaart simpelweg ook kostbare personele uren."

Snel signaleren

De RAK-afdeling krijgt met de software ook inzichten waar men niet concreet naar op zoek was. "Voor eind 2020 moeten we meer dan 3 miljoen slimme meters ophangen. In een financiële rapportage over de inkoop van deze meters zagen we een afwijking. Doordat dit in SAS Visual Analytics direct visueel zichtbaar werd hebben we dit snel kunnen signaleren en uiteindelijk rechtgetrokken. Hiermee maak je echt een verschil."
98% van de rapportages van INFRA wordt inmiddels gemaakt met SAS Visual Analytics. Een volgende stap is de doorontwikkeling naar een 'analytics driven' organisatie. "De neiging om op gevoel te sturen is nog groot. We hebben analyses nodig die dit gevoel onderbouwen. De stap naar self-service is gemaakt en SAS heeft gezorgd dat we strategischer omgaan met data. De ontwikkeling naar meer analyses zal dit versterken. Door analyses kun je betere rapportages leveren en door rapportages krijg je betere analysebehoeften. Daarmee ga je echt naar procesverbetering toe en kun je data en analytics inzetten om proactief te handelen."
Innovatief

Van Steenbruggen is enthousiast over de service en support van SAS, maar ziet ook duidelijke meerwaarde in de nieuwe functionaliteit die twee keer per jaar aan de software wordt toegevoegd: "Hierdoor blijven we zelf ook innovatief. We weten dat er met onze data nog heel veel winst te halen valt. Gelukkig hebben we de juiste tool al in huis."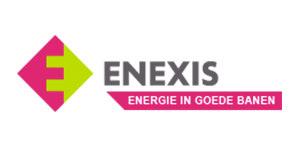 Uitdaging

Data toegankelijker maken voor medewerkers en daarmee sneller beslissingen kunnen nemen in operationele processen.
Oplossing

Voordelen

Door self-service zelf de controle over data en rapportages

Sneller inzicht door visueel aantrekkelijke rapportages

Meer strategisch gebruik van data

The results illustrated in this article are specific to the particular situations, business models, data input, and computing environments described herein. Each SAS customer's experience is unique based on business and technical variables and all statements must be considered non-typical. Actual savings, results, and performance characteristics will vary depending on individual customer configurations and conditions. SAS does not guarantee or represent that every customer will achieve similar results. The only warranties for SAS products and services are those that are set forth in the express warranty statements in the written agreement for such products and services. Nothing herein should be construed as constituting an additional warranty. Customers have shared their successes with SAS as part of an agreed-upon contractual exchange or project success summarization following a successful implementation of SAS software. Brand and product names are trademarks of their respective companies.