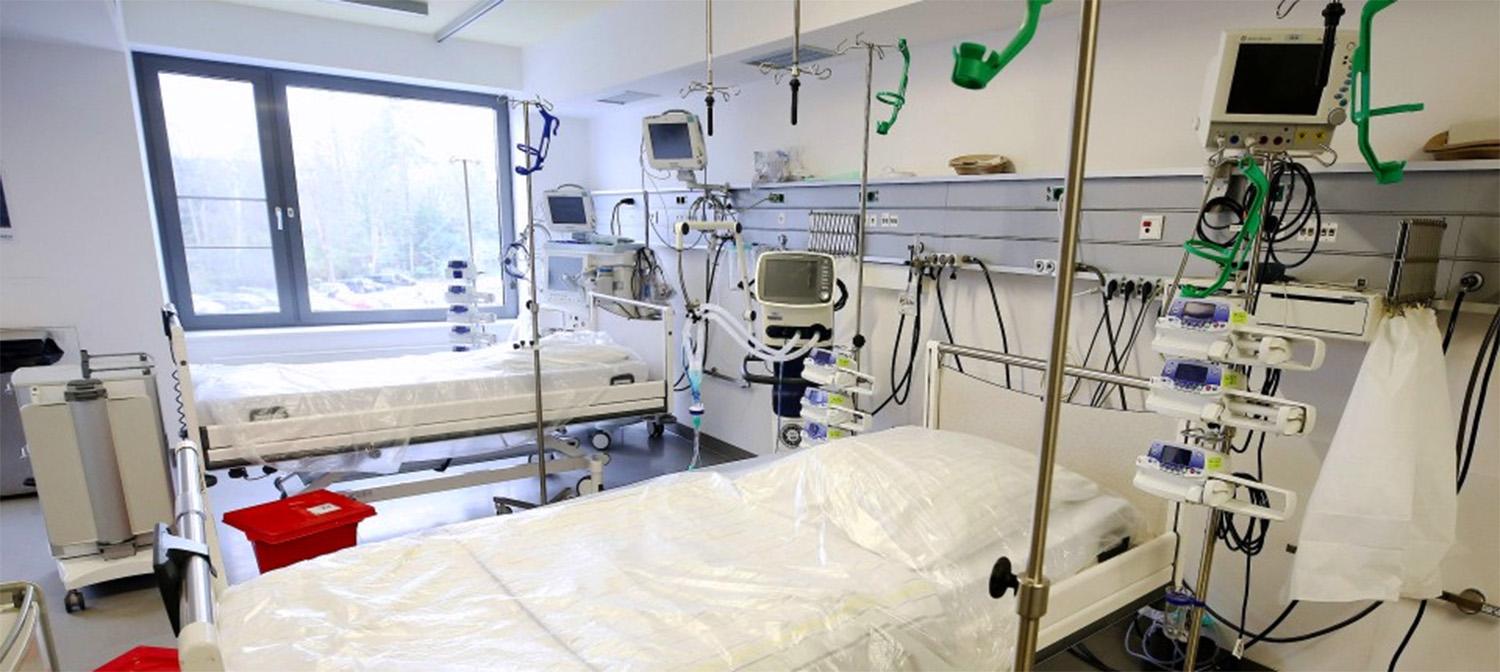 Italy's second-largest hospital uses advanced analytics for effective pandemic response
Flexibility and technological innovation to face the challenges of COVID-19.

A holistic view of the patient leads to better outcomes
Gemelli University Hospital uses SAS solutions to predict admissions of patients in the intensive care units and impacts on the organization, from staffing hospital wards to effectively scheduling and managing COVID-19 vaccine administration.
As the COVID-19 pandemic grew, Gemelli University Hospital had all the right tools to stay on track. The hospital was already using SAS for its planning and control, and it began applying analytics to other areas once COVID hit. It now can monitor real-time progress of admissions, discharges and ward transfers of COVID-19 patients. The hospital can also monitor intensive care bed occupancy and visualize trend data from test results and patient deaths by grouping data according to certain criteria. The ability to have such thorough monitoring throughout a patient's stay helps create a holistic view of the patient that leads to better outcomes.
---
The challenge was to define a small and manageable number of indicators. Some of the indicators are external, such as the trend of infections, and others are internal, such as the ER capacity. All these indicators are necessary to understand how to manage the situation. That is something we can do with predictive capability of SAS Viya.

Andrea Cambieri

Medical Director

University Polyclinic "A. Gemelli" of Rome
---
Prof. Andrea Cambieri, Medical Director of Gemelli University Hospital, talks about the pressures the hospital has faced.
The COVID-19 pandemic has put hospital facilities under stress, heightening the need to provide adequate responses in a short time. Can you describe what were (and still are) the challenges you faced and the needs that led you to consider using advanced analysis?
Cambieri: There are two key concepts that identify the ability of a large hospital to respond to a pandemic like COVID:
Flexibility. The hospital must have the ability to rapidly convert and modify assets, plans, spaces and technologies.
Technological innovation. Technology must be a top priority. This includes advancements such as telemedicine, which had been discussed in recent years but now has seen broad, real-world adoption.
These two key concepts converge in the advanced data analysis, which allowed us to quickly understand the exponential curve of virus transmission.
Going into more detail, can you give us an idea of where and how advanced analytics has been deployed and how technology is supporting you?

Cambieri: We have worked closely with our data and analytics teams to better understand what metrics were most suitable in our case. The challenge was to define a small and manageable number of indicators. Some of the indicators are external, such as the trend of infections, and others are internal, such as the ER capacity, the percentage of positive swabs of total number of swabs, the number of people who can re-enter the workforce, the available beds, etc. All these indicators are necessary to understand how to manage the situation. That is something we can do with predictive capability of SAS Viya.
Numbers help us to understand hospital bed optimization. This is useful for intensive care units as well as for standard care beds that can be used as sub-intensive care areas and beds in ad hoc wards or COVID wards. This operation takes careful planning due to multiple effects. Alerts can be sent to technical services to get oxygen, plan work and shifts for staff, organize the transfer of non-COVID patients and recover equipment needed to monitor patients, drugs, medical devices, etc. This plan would be impossible to implement without predictive analytics.
Health care and IT are two different worlds. How did you organize the integrated activities between health care management and data management to respond to these critical challenges?
Cambieri: The analytics team manages data, while the health care team manages operational activities ... but it is also a consumer of analytical insights based on the data. There must be a very close collaboration between those who produce and distribute data.

SAS: How has analytics supported your vaccination plans?
Cambieri: We vaccinate about 425 people per day. Roughly 130 people come from the local health authorities' lists, while the rest are medical staff and our super-frail patients – those who suffer from various diseases and need specific vaccine management. We can vaccinate roughly 75 super-frail patients per day. We can keep these numbers up thanks to analytics, which allows us to effectively organize our internal vaccine plans.
Considering the positive results achieved by this project, how do you imagine the future of analytics (including artificial intelligence techniques) in the health care industry? In your opinion, what are the next achievable frontiers?

Cambieri:I imagine an interesting future for remote medicine. I am not exclusively referring to telemedicine, but also using wearable devices that connect with the hospital for remote monitoring. Using this technology allows health care facilities to assist patients proactively and alert the patient when necessary. Today, the reverse is true. Patients call the hospital to request appointments and checkups and ask for help. Remote assistance, and its pivotal element – real-time analytics, will allow us to overturn the current paradigm.
Gemelli University Hospital – Facts & Figures

100,000
hospitalizations per year

100,000
emergency room admissions (of which 70,000 require no hospitalization).
10 million
outpatient services
---
Les résultats présentés dans cet article sont spécifiques à des situations, problématiques métiers et données particulières, et aux environnements informatiques décrits. L'expérience de chaque client SAS est unique et dépend de variables commerciales et techniques propres, de ce fait les déclarations ci-dessus doivent être considérées dans un contexte. Les gains, résultats et performances peuvent varier selon les configurations et conditions de chaque client. SAS ne garantit ni ne déclare que chaque client obtiendra des résultats similaires. Les seules garanties relatives aux produits et services de SAS sont celles qui sont expressément stipulées dans les garanties contractuelles figurant dans l'accord écrit conclu avec SAS pour ces produits et services. Aucune information contenue dans le présent document ne peut être interprétée comme constituant une garantie supplémentaire. Les clients ont partagé leurs succès avec SAS dans le cadre d'un accord contractuel ou à la suite de la mise en œuvre réussie du progiciel SAS. Les noms de marques et de produits sont des marques déposées de leurs sociétés respectives.