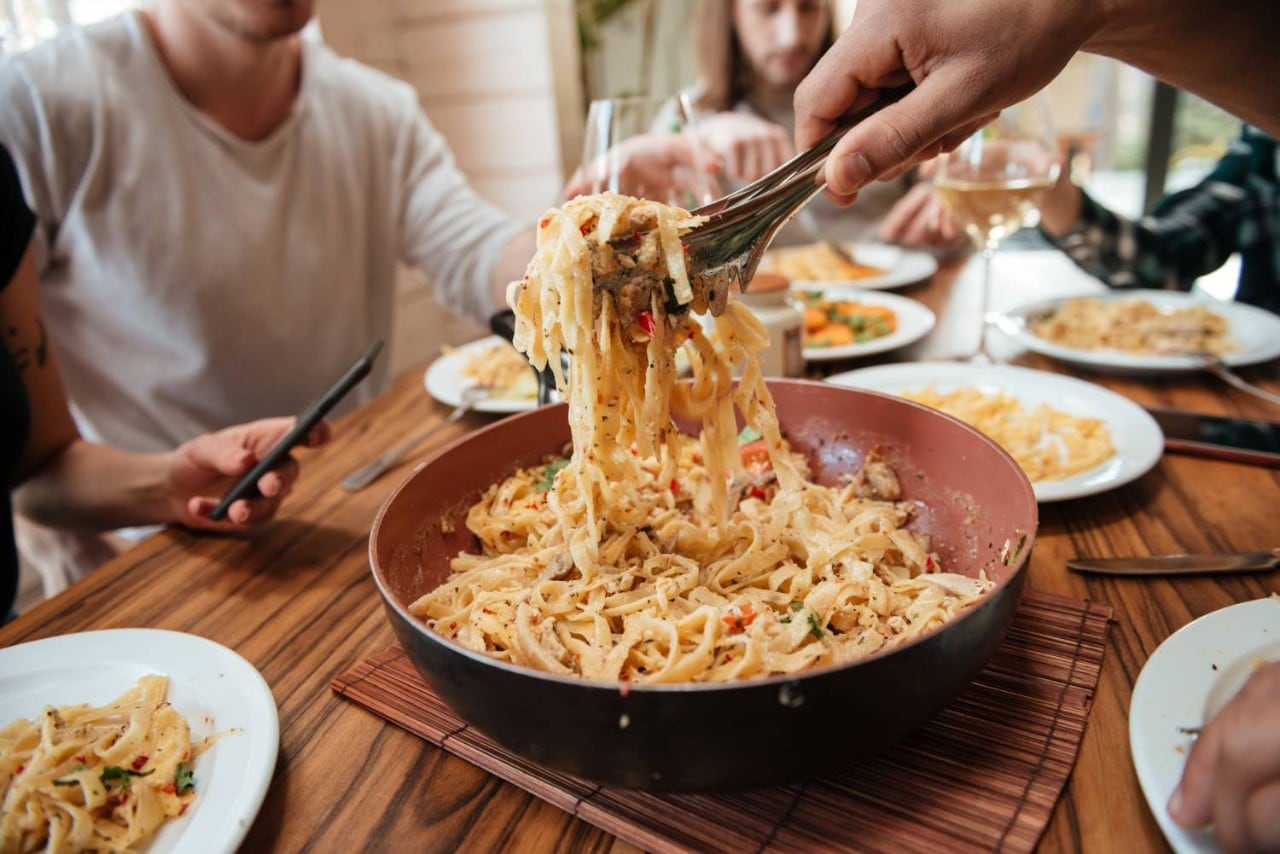 "We are incredibly grateful to have a flexible, experienced partner like SAS. They've helped us start our digital transformation and face daunting challenges with confidence."

Barilla

Optimizing deliveries and orders and reducing waste thanks to advanced analytics
How data and technology — paired with a human touch — create a sustainable and quality culinary experience
For Italians, pasta is an integral part of life. Its role extends beyond the dining table and into the realms of intergenerational connection and community building. But pasta's importance isn't limited to those hailing from the beautiful boot. Across the globe, pasta increasingly satisfies us when we're hungry, energizes us when we're tired and comforts us when times are tough.‍
Practically speaking, it's an ideal food staple. It's easy to store and easy to prepare. Emotionally speaking, it provides warmth and satisfaction and evokes fond memories. And during challenging times, pasta can be an anchor.‍
In 2019, Barilla sought a partner to support the "data to value" digital transformation program, which aimed to implement analytics and artificial intelligence to mine actionable business insights and improve sustainability. Shortly after joining forces with the analytics solutions leader SAS, the pandemic hit and the world shut down. But that didn't stop Barilla from hitting its ambitious goals.‍
"Every day we ask ourselves how to effectively apply new technologies to improve the value of our work and our global presence as food manufacturers," says Barilla. "We want to improve people's lives and the planet's well-being through the quality of what we do."‍
Optimizing deliveries and orders and reducing waste thanks to advanced analytics, for example, leads to a lower impact on the environment and improved sustainability. But all that isn't easy for a large, multifaceted organization. That's why a renewed emphasis on data and decision making has proved critical to Barilla's success in recent years, even in the face of unpredictable challenges.
---
Every day we ask ourselves how to effectively apply new technologies to improve the value of our work and our global presence as food manufacturers. We want to improve people's lives and the planet's well-being through the quality of what we do.

Barilla
---
Global appeal‍
At the last World Pasta Day in 2021, organizers announced that global consumption of pasta had doubled in the previous 10 years. The increase wasn't driven by Italian consumption – though Italy remains the biggest consumer of pasta – but by increases in countries one wouldn't typically associate with Italian cuisine. Tunisia and Venezuela, for example, have become the second and third biggest consumers of pasta, despite being on different continents.‍
‍Barilla has constantly improved the nutritional profile of their products over the last 10 years so it's in line with consumer needs. They've made updates by reducing fat, sugar and salt, and developing new whole-meal, cereal and gluten-free options.‍
‍Up until just three years ago, whole-wheat pasta was considered an emerging trend. Today, consumption has doubled, in large part due to the health benefits of integrating more fiber in our diet.‍
‍Besides that, a real evolution of taste is also taking place. The shift is leading manufacturers to invest more in research and development and to place more emphasis on the pasta of the future. Barilla, for example, invests an average of 10% of its revenue each year on innovation, research and development.‍
‍And whether one is dining in Caracas or Florence, or choosing between classic spaghetti or legume-based rotini, there's no denying pasta's universal appeal.‍
‍"A good bowl or plate of pasta is one of the most satisfying culinary experiences you could have," says Luca Di Pietro, the founder of the Italian bistro Tarallucci e Vino, which has several locations around New York City. "Along with a great sauce, you have everything you need to sustain you and to feel satisfied."
Surging growth
‍As the globe hunkered down in early 2020, pasta consumption surged. In the first six months of the year, Italy's pasta exports grew by 30%, according to the Italian National Institute of Statistics. In Germany, a new railway route was even launched to help meet rapidly increasing demand.‍
‍That level of growth required a massive shift on the part of pasta producers, a shift that was further complicated by recent logistical challenges. For producers like Barilla, with a presence in more than 100 countries and 30 production sites in 17 countries, the effort to match global demand went from big to massive.
‍"For a multinational consumer goods company, it's not easy to keep up with customers across multiple markets, let alone try to anticipate what inventory needs they will have in the future," says Dan Mitchell, the director of global retail at SAS, a technology partner known for helping solve such big problems. "With the pandemic, it became even harder."
‍‍While the stresses on production kept piling up, consumers faced their own disruptions. With restaurants closed and typical eating patterns disrupted, food shoppers needed reassurance. Pasta was a popular solution, as it is a source of balance and consistency, it can last for years and can be paired with anything in the cupboard.
Barilla – Facts & Figures

30
production facilities in 17 countries
100+
countries have Barilla products
Parma, Italy
headquarters 

Intelligent solutions
Understanding where demand was surging and where production processes were straining was ultimately a data challenge. Collecting accurate data from all those points is an immense task, made more complicated when trends pivot quickly, as during the pandemic.‍
"We are incredibly grateful to have a flexible, experienced partner like SAS," says Barilla. "They've helped us start our digital transformation and face daunting challenges with confidence."‍
The partnership enabled Barilla to track its global inventory much more quickly, with greater accuracy and with greater precision. With a clearer look into the entire manufacturing process, Barilla was able to adapt production to demand changes and ensure that grocery store shelves were full when consumers' stomachs were empty.‍
"Both Barilla and SAS rose to the challenge of improving business process and demand planning while simultaneously increasing food safety and sustainability," says Richard Widdowson, the vice president of global retail and consumer goods solutions at SAS. "Through the partnership, Barilla is able to meet extraordinary demand expectations during times when supply chain disruptions seem to be the norm."‍
The data processes Barilla has in place enforce the company's commitment to quality, effectiveness and efficiency. It's through this transformation that Barilla is able to offer quality products that have evolved with the times while also maintaining authenticity. And behind the product are talented people whose skills are enhanced by technology. People who are driving progress and ushering innovation.‍
It's clear that as our world continues to evolve, the value of a delicious plate of pasta enjoyed at home stays constant. The combination of human ingenuity and data-savvy decision making over the last two years ensured that an old source of comfort was still available when a new way of living became the norm.
This story has been adapted from a sponsored post SAS created with The New York Times.
---
The results illustrated in this article are specific to the particular situations, business models, data input, and computing environments described herein. Each SAS customer's experience is unique based on business and technical variables and all statements must be considered non-typical. Actual savings, results, and performance characteristics will vary depending on individual customer configurations and conditions. SAS does not guarantee or represent that every customer will achieve similar results. The only warranties for SAS products and services are those that are set forth in the express warranty statements in the written agreement for such products and services. Nothing herein should be construed as constituting an additional warranty. Customers have shared their successes with SAS as part of an agreed-upon contractual exchange or project success summarization following a successful implementation of SAS software. Brand and product names are trademarks of their respective companies.