What is the Internet of Things?

The Internet is no longer just a network of people communicating with each other via computers and smartphones. Soon, our cars, our homes, our major appliances and even our city streets will be connected to the Internet – creating a network of objects that is often called the Internet of Things, or IoT for short.

Made up of millions of sensors and devices that generate incessant streams of data, the IoT can be used to improve our lives and our businesses in many ways. But how does it work? And what are these things that are part of the network?
The Internet of Things consists of three main components:
The things (or assets) themselves.

The communication networks connecting them. 
The computing systems that process and make use of the data that our things transmit and receive.
Using this infrastructure, objects or assets can communicate with each other and even optimize activities between them based on the analysis of data streaming through the network.
Imagine a sprinkler system that uses forecasts, weather sensors and pay-by-use water rates to optimize the watering of your lawn. Or a public trash can that compacts trash as needed and alerts city workers when it's full.
Self-parking cars today are a marvel, but what about fully autonomous cars that taxi us efficiently around a city, stopping to share fares when budget-conscious travelers opt in; or trucks that haul commerce safely and quickly across the country, avoiding traffic delays and optimizing part replacement needs?
Home security systems already allow you to remotely control your door locks and thermostats, but what if they took proactive action on your behalf - cooling down your home and opening windows, based on your preferences, the existing weather conditions and your proximity to home?
Or consider the industrial Internet, which already connects millions of things from factories, fields and farms. Communication between these devices improves maintenance, efficiency and safety for businesses and employees.
From the simplicity of a sprinkler to the complexity of a modern factory floor, adding intelligence to the Internet of Things requires advanced analytics. When we process and analyze data in real time, as it streams from our things through the network, we can solve problems before they are critical, suggest new user experiences before they occur – and more.
---
Bring life to IoT data
Watch Software Architect Michael Thomas demonstrate a three-dimensional "DataWorld" that shows streaming data from the energy industry. The visualization displays data flowing from continuous sensor streams, which informs command center operations about the real-time status of assets.

---
How will you benefit from the Internet of Things?

What does it mean if devices and sensors are networked together and communicating with one another? How will the Internet of Things affect your everyday life? There's the obvious: GPS systems, alarm systems and thermostats – all sending and receiving constant streams of data to monitor and automate activities in our automobiles and homes. And the not-so-obvious? Floors, cups, clothes and other everyday objects can also be networked to stream data to and from the Internet.
Businesses are actively looking for opportunities where streaming data will create new markets, inspire positive change or improve existing services. Let's look at some examples from industries at the forefront of this revolution:

Intelligent transport solutions speed up traffic flows, reduce fuel consumption, prioritize vehicle repair schedules, and save lives.
Smart electric grids more efficiently connect renewable resources, improve system reliability and charge consumers based on smaller usage increments.
Remote health care monitoring provides convenient access to health care, raising its quality and reach, and saving money.
Sensors in homes and airports, or even shoes and doors, improve security by sending signals when they are unused for a certain period of time – or if they are used at the wrong time.
Machine monitoring sensors diagnose – and predict – pending maintenance issues, near-term part stockouts, and even prioritize maintenance crew schedules for repair equipment and regional needs.
Connected devices are making their way from business and industry to the mass market. We'll be seeing more and more compact, connected sensors and actuators in everyday consumer electronics, household appliances and city infrastructures. So, if you're low on milk, you can get an alert from your refrigerator as you travel by the store on the way home and before lifting a nearly empty carton at dinner.
If you're a loyal customer when you pick up that carton of milk at the store, you might not even need to check out. Sensors will identify what you have taken from the shelf and automatically charge your account when you are registered to leave the store with the item.
We expect to see massive increases in data being generated by these devices pouring into our networks and systems. Already, billions of information events are generated every second, ready to be processed, analyzed and shared between devices and with people, to improve lives.
The devices are ready. The network is in place. And the torrent of data has started. Are you ready?

---
To make the Internet of Things useful, we need an Analytics of Things. This will mean new data management and integration approaches, and new ways to analyze streaming data continuously. I'm pleased that SAS is focusing on this important area.
Thomas H. Davenport
President's Distinguished Professor, Babson College
Co-founder and Director of Research, International Institute for Analytics
Author of Competing on Analytics and Big Data @ Work


---
Analyzing IoT data

In IoT discussions, it's recognized from the onset that analytics technologies are critical for turning this tide of streaming source data into informative, aware and useful knowledge. 
But how do we analyze data as it streams nonstop from sensors and devices? And how does the process differ from other analytical methods that are common today?
In traditional analysis, data is stored and then analyzed. However, with streaming data, the models and algorithms are stored and the data passes through them for analysis. This type of analysis makes it possible to identify and examine patterns of interest as the data is being created – in real time.
So before the data is stored, in the cloud or in any high-performance repository, you process it automatically. Then, you use analytics to decipher the data, all while your devices continue to emit and receive data.
With advanced analytics techniques, data stream analytics can move beyond monitoring existing conditions and evaluating thresholds to predicting future scenarios and examining complex questions.  
To assess the future using these data streams, you need high-performance technologies that identify patterns in your data as they occur. Once a pattern is recognized, metrics embedded into the data stream drive automatic adjustments in connected systems or initiate alerts for immediate actions and better decisions.
Essentially, this means you can move beyond monitoring conditions and thresholds to assessing likely future events and planning for countless what-if scenarios.
Technologies for the Internet of Things
Many organizations are already feeling overwhelmed by the increasing amounts of data that require storage and analysis. There's a legitimate fear that the Internet of Things will only compound that challenge.
Luckily, a variety of market forces have combined to make analysis of IoT data possible. The increase in computing power, the prevalence of cloud technologies and the advent of high-performance computing are all trends that have prepared businesses for the Internet of Things. With the right infrastructure in place, you can start today. Depending on your industry, each of these technologies can play a role:
The Internet of Things will affect us all, and these are just some of technologies that can help you realize the benefits of a totally connected world. It might sound futuristic, but it's happening now. Analyzing streaming data while it flows in the network is creating a new realm of knowledge for organizations that act now.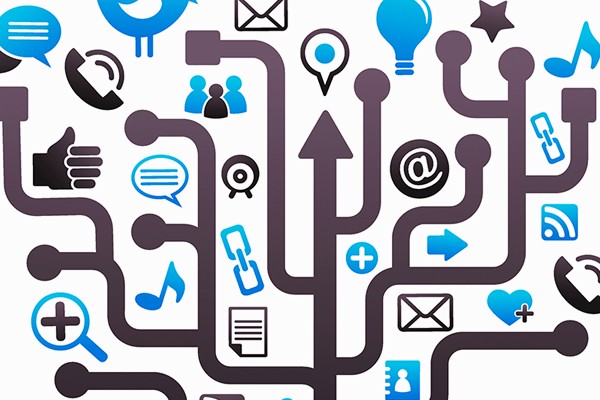 Ten facts and predictions

You might be surprised to learn how many things are connected to the Internet, and how much economic benefit we can derive from analyzing the resulting data streams. Consider these interesting tidbits: