Unraveling complex fraud schemes through a hybrid approach
Dutch health insurer CZ analyzes claims in real time, detecting fraud and preventing improper payouts
Citizens of the Netherlands have access to one the best health care systems in the world – at reasonably affordable prices. But to keep those costs affordable, Dutch health insurance companies must consistently monitor for fraud, waste and abuse – all of which can raise insurance costs for everyone.
When it comes to costly incidents like fraud and abuse, early detection is the best remedy. Once claims are paid, it can be difficult to get the money back. That's why CZ, the third-largest health insurer in the Netherlands, turned to SAS® Fraud Framework. With a solution built on analytics, CZ can monitor its claims in real time and ensure each claim is legitimate – before money goes out the door.
Prevention is always better than cure. Through intelligent analysis, we can stay ahead of faulty statements and fraud.
"Prevention is always better than cure," says Marnix Suijkerbuijk, Director of Health Care and Declaration Service at CZ. "Through intelligent analysis, we can stay ahead of faulty statements and fraud."

From manual monitoring to automated discovery

For insurance companies, identifying claim errors in that mountain of data is like looking for a needle in a haystack. Every claim is based on numerous data elements, and the relationships between different elements can help identify fraudulent or wasteful spending.

With a total revenue of more than 8 billion euros, only 65 million euros were recovered from mishandled claims, before using SAS. As little as 6 million euros could be classified as fraud.

"The traditional way of monitoring claims was manual and labor-intensive," Suijkerbuijk says. "And that made it difficult to recognize patterns and relationships in the enormous amount of data."

The process was more difficult due to a system of complex medical codes. Plus, CZ often checked statements only after a payment was made. This was done to avoid any long delays in processing claims. As a result, recouping funds proved costly and inefficient.

Because CZ knew it could uncover more fraud with analytics over a rules-based system alone, the company implemented SAS Fraud Framework. This solution allows insurers to automate fraud discovery and check claims for fraud in real time.

Sophisticated data mining and extensive analysis

With SAS Fraud Framework, the Dutch health insurer now analyzes health provider profiles more effectively. The company uses a comprehensive hybrid detection method that employs a combination of rules, anomaly detection, predictive models and social network analysis.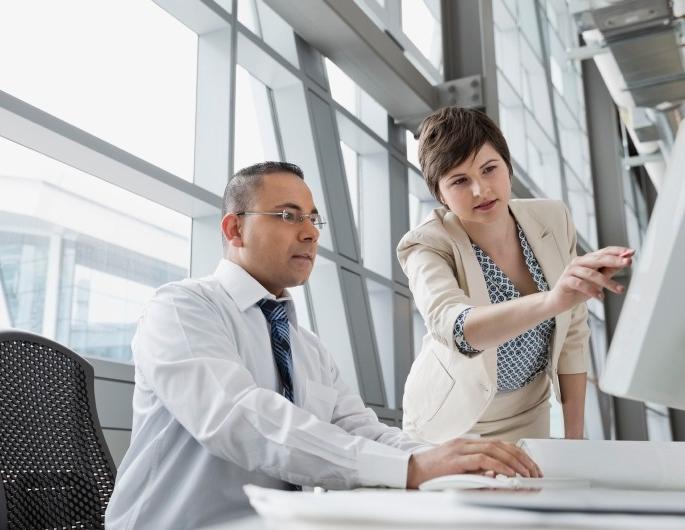 By integrating disparate information on claims and costs, CZ also gets a full picture of a health care provider and a much broader view of provider data. And CZ is now able to detect previously unknown fraud schemes and spot linked entities to stem larger losses.

"SAS enables us to perform analysis on the largest possible data set from a central location," Suijkerbuijk says. "We can also apply data mining to all the claims in our systems to identify patterns and anomalies in statements sooner. This allows us to look beyond the most obvious cases.

CZ is now able to move beyond a pay-and-chase model to prepayment control. The company can detect incorrect statements and consult with care providers immediately if there are any concerns about a claim.

'Paving the way to health care payment integrity'

Using SAS, CZ established a second-generation health care cost-management program designed to quickly detect, investigate and report on suspicious claims.

"Through this program and enhanced communication among CZ staff, our employees can easily spot –and act on – irregular statements," Suijkerbuijk says. "We also actively involve our 3.4 million insured parties with checking health care invoices. To increase this client participation in finding fraud, waste and abuse, insured parties can indicate possible mistakes and errors in the personal online portal 'My CZ' so we can follow up on it."

One of the first areas CZ applied SAS Fraud Framework was to check mental health and physiotherapy claims. Now, its use of SAS has expanded to process statements for medical accessories and pharmaceuticals. Eventually, the insurer plans to investigate general practitioner care, hospital care and dental health.

"Stagnation is not an option when it concerns combating waste and unlawful health care expenses," Suijkerbuijk says. "We're paving the way to health care payment integrity – stopping losses before they occur while processing genuine claims on time."
Challenge
Keep insurance costs affordable by detecting fraud and misuse before payments are made.
Solution

Benefits
Claims are scored and prioritized in real time, leading to more efficient fraud detection and faster claims processing.
Fraudulent claims are detected before payments are made.
All relevant case information is captured for thorough investigation.
Linked entities and crime rings are uncovered, which curb larger losses.
The results illustrated in this article are specific to the particular situations, business models, data input, and computing environments described herein. Each SAS customer's experience is unique based on business and technical variables and all statements must be considered non-typical. Actual savings, results, and performance characteristics will vary depending on individual customer configurations and conditions. SAS does not guarantee or represent that every customer will achieve similar results. The only warranties for SAS products and services are those that are set forth in the express warranty statements in the written agreement for such products and services. Nothing herein should be construed as constituting an additional warranty. Customers have shared their successes with SAS as part of an agreed-upon contractual exchange or project success summarization following a successful implementation of SAS software. Brand and product names are trademarks of their respective companies.