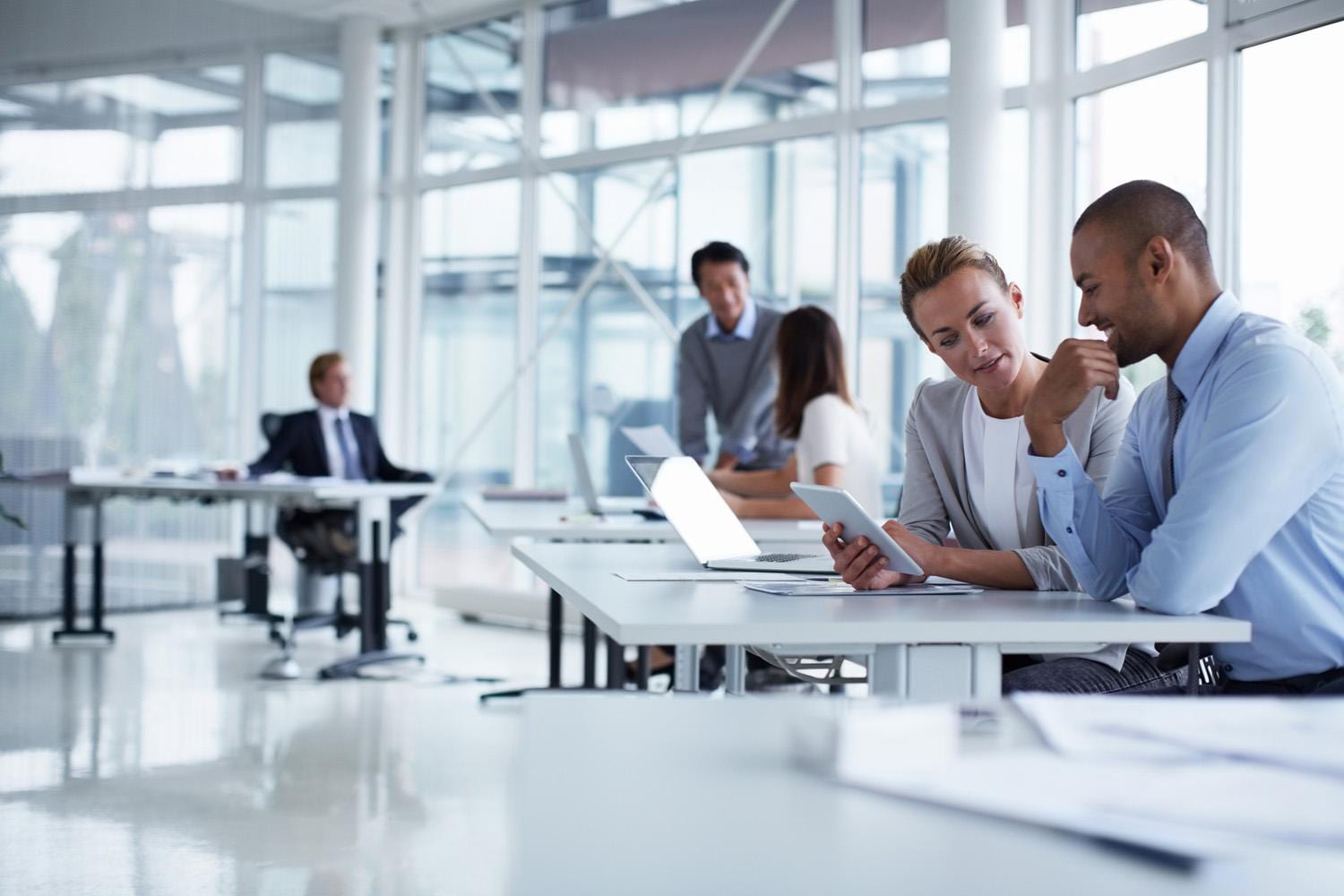 SAS® Viya® and open source: Innovation through collaboration
SAS Viya adds pattern recognition to improve insurer's interactions.
Faster analyses and enhanced flexibility
Health insurer Techniker Krankenkasse works with SAS to build innovative pattern recognition capabilities
An answer to a question that no one asked is usually useless. But what if it is a good question, but no one has asked it? That was the challenge facing Dr. Thilo Eichenberg, Data Scientist within the analytics team at Techniker Krankenkasse (TK), the largest public health insurance company in Germany.
Or, more precisely: What are the questions to be asked to discover relevant patterns within customer relations, which can then lead to better processes within TK and finally to a better customer experience?
Pattern recognition is widely used in many industries, from market basket analysis in online retailing to quality assurance in manufacturing. "It is worthwhile to look beyond one's own industry and search for innovations," Eichenberg says. "This is also part of our company's DNA. We don't have the word 'technician' in our name for nothing."
---
Our pattern recognition application clearly demonstrates the flexibility of SAS Viya to adapt to new requirements. This architecture is what makes it future-proof from our point of view.

Dr. Thilo Eichenberg

Data Scientist

Techniker Krankenkasse
---
Looking for correlations
The use case: Find correlations between customer events and learn from them using anonymized data only. For example, is there a correlation between certain customer requests and complaints in the service center? And is this different compared to customers who prefer to use online channels rather than making a phone call?
"We take a very open and exploratory approach, but that's exactly what makes it challenging," Eichenberg explains. "The possible event paths with up to 10 steps quickly become almost arbitrarily complex, because these incorporate different events and occur at different times."
Although an almost infinite number of sequences are possible, few of them occur or provide leads to optimized processes. Searching for those proverbial needles in the haystacks requires a specialized algorithm. Eichenberg and his team quickly identified the open-sourced SPADE algorithm as the ideal tool for the sequential pattern mining. TK then used this algorithm for an initial approach.
SAS Viya enables open source with professional-grade analytics
TK has been a SAS customer for years, and even before this new project, the health insurance company had decided to use SAS Viya as its modern analytical platform. So why not use SAS Viya for the pattern recognition project? Quite simply, SPADE was not previously compatible in SAS Viya. It is now.
Using the modular, open architecture of SAS Viya means that the algorithm for pattern analysis ran on R, but was triggered from SAS Viya. This allows full use of the SAS platform's capabilities, such as data visualization and interactive data exploration.
"This makes it easy to use filters to show or hide specific types of data, such as the contact channel," Eichenberg says. "If a path seems interesting, SAS Viya makes it possible to drill down into the data quite simply with a mouse click."
Techniker Krankenkasse – Facts & Figures

10.8 million
policyholders
Hamburg, Germany
headquarters
Pioneer
in the digitization of public health insurance 
For one and all
Eichenberg and his team needed to be able to use the open source models natively in the SAS environment. He approached members of the SAS R&D team with this challenge, and they readily agreed to help. In the end, all SAS Viya users benefit because this new capability will be incorporated as part of SAS Viya.
Now SPADE runs directly in SAS Viya, which further speeds the performance of the analyses. But SAS didn't stop there. The SAS developers also increased the efficiency of pattern recognition. A prototype was quickly created in a cloud environment, which TK successfully tested using sample data. The containerized architecture of SAS Viya allows modules from the SAS environment and from other systems to be quickly combined (with secure data governance).
Openness and integration help ensure future successes
"This type of collaboration with a solution partner is uncommon and very helpful for TK," Eichenberg says. "It's a win-win situation: We have real added value as a result, from which other SAS users can certainly benefit from in the future."
While the example of pattern recognition is just one application among many, "It shows how flexibly SAS Viya adapts to new requirements," Eichenberg concludes. "From our point of view, this architecture is what makes it fit for the future."
---
The results illustrated in this article are specific to the particular situations, business models, data input, and computing environments described herein. Each SAS customer's experience is unique based on business and technical variables and all statements must be considered non-typical. Actual savings, results, and performance characteristics will vary depending on individual customer configurations and conditions. SAS does not guarantee or represent that every customer will achieve similar results. The only warranties for SAS products and services are those that are set forth in the express warranty statements in the written agreement for such products and services. Nothing herein should be construed as constituting an additional warranty. Customers have shared their successes with SAS as part of an agreed-upon contractual exchange or project success summarization following a successful implementation of SAS software. Brand and product names are trademarks of their respective companies.