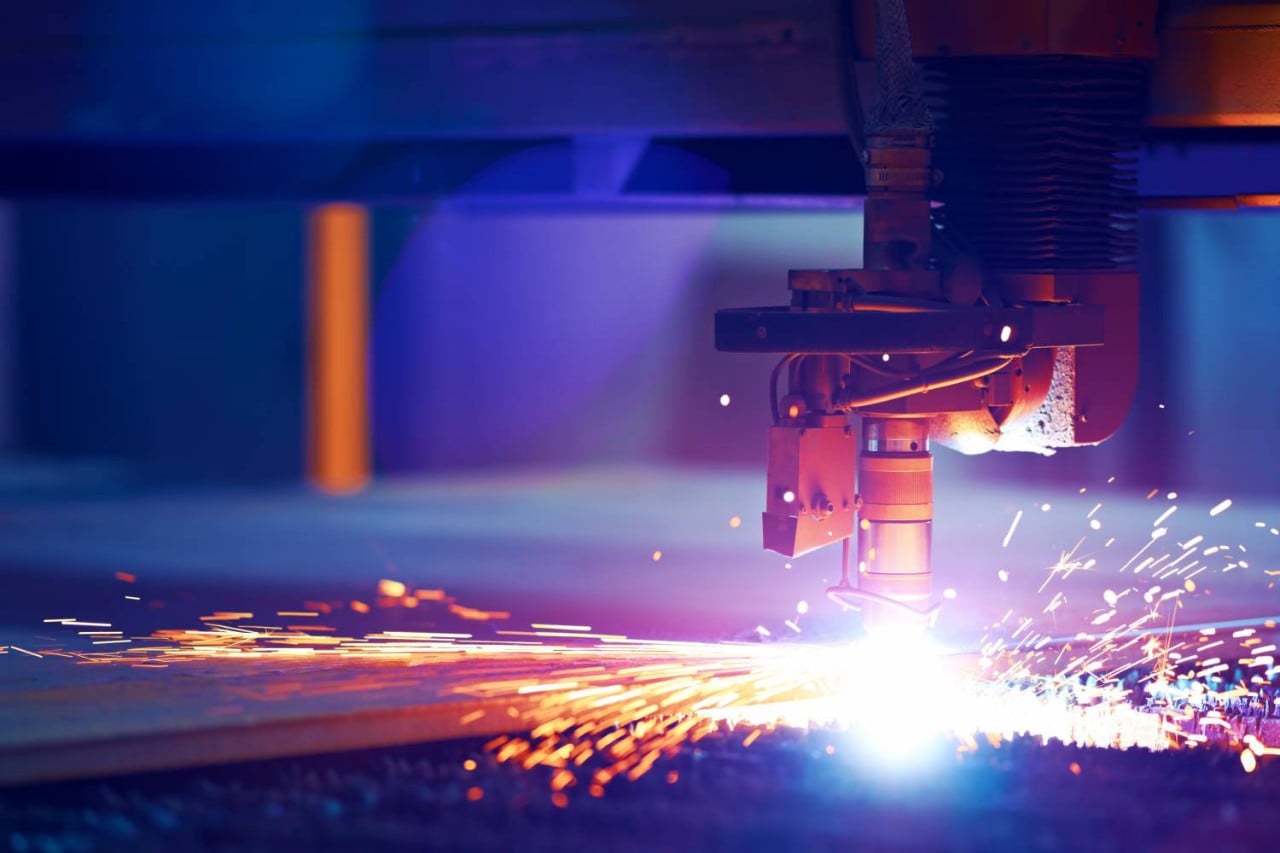 Transforming steelmaking through IoT analytics
Streamlined, automated processes help manufacturer uncover hidden insights, make intelligent decisions.

A sustainable future via digitalization
SSAB improves production efficiency, product quality and maintenance strategies using sensor data, artificial intelligence and advanced analytics
The process of steelmaking has been the same for thousands of years, using the traditional, coal-fired blast furnace. But SSAB is bringing steelmaking into a sustainable future. Using electricity, hydrogen and new digital tools, the highly specialized global steel manufacturer plans to produce fossil-free steel products in 2026. By 2045, SSAB's vision is to create a complete, fossil-free value chain from customers to end-users.
To achieve this goal, almost all SSAB's processes need to have a digital component – and many of the decisions made in daily production need to be driven by analytics.
With more than 10,000 different parameters that go into designing the final product – many monitored via Internet of Things (IoT) sensors – SSAB has a vast pool of data. Using SAS Analytics for IoT, SSAB can streamline this data and use it to make real-time predictions during manufacturing.
Carl Orrling is Head of Research and Development of SSAB Europe. He and his team are driving the strategic process for digitalization, which affects the production stability, helps drive improvements in product quality and supports the decision-making processes across the value chain.
"Although steelmaking is an old industry, it is rich on development," Orrling says. "Today, the steel industry is thoroughly digitalized and automated. Artificial intelligence, machine learning and robots are part of the production. And the amount of data is constantly growing. Digitalization has taken a quantum leap, particularly within the last four years."
From the outset, steel production is a very physical industry. But at every step of the manufacturing process, digital elements help guide each stage, from tracking temperatures to planning transportation.
Well known for its ambition to develop and improve steel products and services, SSAB has been an innovative frontrunner in industrial manufacturing since it began using automation in the 1970s. Then, the biggest concern was safety and how to predict and prevent unplanned events from happening. For example, some furnaces can reach 1,700 degrees Celsius, and without constant monitorization, the high temperatures could lead to severe accidents.
"Before we implemented SAS solutions, it would take a lot of time for someone to look through all the data to predict when an accident could occur, and sometimes it was too late," Orrling says. "Now we can quickly sort through the data and identify red flags immediately."
---
Before we implemented SAS solutions, it would take a lot of time for someone to look through all the data to predict when an accident could occur, and sometimes it was too late. Now we can quickly sort through the data and identify red flags immediately.

Carl Orrling

Head of Research and Development

SSAB Europe
---
Using advanced analytics to make predictions in production
Safety is still of the utmost importance, but much more is possible today.
"Digital solutions are being built into the new manufacturing process from the very beginning," Orrling says. "This approach helps us scale up from the laboratory all the way to full-scale activity. We constantly use data to simulate processes, working with so-called digital twins, and with virtual reality."
In one use case, analytics helped reduce significant failures in a production stream. With the help of SAS solutions in the cloud, SSAB could prevent 80% of unplanned or unwanted events from happening. In addition, the use of real-time data reduces accidents, allowing users to act rather than react.
SAS also supports SSAB in putting data to work through predictive maintenance, providing decision support to the maintenance staff. Operators can predict when a machine component needs to be replaced before it malfunctions. Instead of changing out components at a fixed interval, they can be switched at dynamic intervals based on their performance.
The most recent analytics use case is machine conditioning and modeling, which allows SSAB employees to understand the status of the equipment better, see patterns of change and pinpoint odd events within the data. As a result, the operators can catch any irregularities and make necessary repairs.
Global leader
in development of fossil-free steel
16,000
employees in more than 50 countries

8.8 million
tons of steel produced annually

A continuous quest to create value from data
With goals as ambitious as those set by SSAB, there are still plenty of analytics-driven projects to undertake and terabytes of data to explore.
Another key challenge in digitalizing every level of steel production is creating an interface that anyone from mathematicians and data scientists to factory floor managers can understand and use.
"We need to get the most value out of the data we have – from product to processing to shipment – and there is room to grow within the customer process as well," Orrling says. "SAS has been a long-time partner to SSAB and has helped us find the right way to use analytics as we have digitalized our production processes. We are excited to see how advanced analytics will help drive steelmaking into a more sustainable future."
---
The results illustrated in this article are specific to the particular situations, business models, data input, and computing environments described herein. Each SAS customer's experience is unique based on business and technical variables and all statements must be considered non-typical. Actual savings, results, and performance characteristics will vary depending on individual customer configurations and conditions. SAS does not guarantee or represent that every customer will achieve similar results. The only warranties for SAS products and services are those that are set forth in the express warranty statements in the written agreement for such products and services. Nothing herein should be construed as constituting an additional warranty. Customers have shared their successes with SAS as part of an agreed-upon contractual exchange or project success summarization following a successful implementation of SAS software. Brand and product names are trademarks of their respective companies.