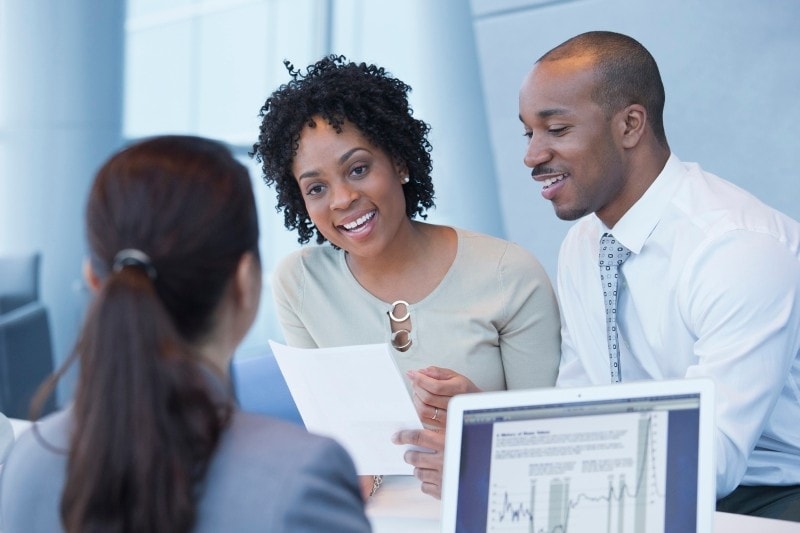 Fighting loan application fraud with cutting-edge analytics
Automated analysis increases speed and reduces human error in spotting forgery.
Quickly scan
for 40 known fraud tactics
Bausparkasse Schwäbisch Hall uses SAS® Viya® to identify forged income documents
Tax fraud. Credit card fraud. Social Security fraud. Forgery. Fraud is everywhere – but just as plentiful are those looking to put a spotlight on fraud and prevent it before it happens. That's precisely what Theresa Grimm does. As a Fraud Analyst at Bausparkasse Schwäbisch Hall, the largest building society in Germany, Grimm and her team use advanced analytics and proprietary software to look for irregularities in loan application data to spot potential fraud long before a "bad" loan can be approved. Schwäbisch Hall's core businesses are home lending and construction financing.
Schwäbisch Hall is part of a 750-bank cooperative with S&P and Fitch credit ratings of A+ and AA-, respectively, equating to low and very low credit default risk. The S&P and Fitch ratings highlight the cooperative's loan quality and help investors and future borrowers assess each bank's resiliency, fiscal health and risk exposure. This makes finding and preventing potentially fraudulent loan applicants even more critical to the fraud team.
But with thousands of loan applications to examine each month, the fraud team's job can be like looking for a needle in thousands of haystacks. Software was the best bet to help, but the team needed an easy-to-use solution with sophisticated automation, intelligence and visualization capabilities. It chose SAS Visual Investigator on SAS Viya.
"The tool had to be self-explanatory, able to store a set of fraud prevention rules and — last but not least – visually appealing," Grimm says. "No one wants to look at a black and green monitor peppered with amber letters."
---
The tool had to be self-explanatory, able to store a set of fraud prevention rules and — last but not least – visually appealing.

Theresa Grimm

Fraud Analyst

Bausparkasse Schwäbisch Hall
---
Simple tampering is easy to detect
"Loan application fraud is the attempt to falsify documents in violation of the penal code, or more simply, using false facts to get money," Grimm explains. Would-be fraudsters falsely increase the amounts on salary statements to make it appear that they meet required creditworthiness standards for a home or construction loan.
As part of a Schwäbisch Hall digitization project, proprietary optical character recognition (OCR) software was created in-house to automatically read those salary statements. "The salary documents are uploaded as PDFs, and the review process begins," Grimm says. The software doesn't actually call the employer to verify the employee's salary though. "That would be the best thing, but the software can't do that," Grimm says with a laugh.
With this tool, the fraud team no longer relies on human expertise alone to spot altered salary documents. "The OCR tool quickly recognizes when documents have been tampered with," Grimm says. It also scans for 40 pre-identified characteristics, including salary, taxable income and name. "The goal is to use all of the available company data about an applicant to identify irregularities," she adds.
But how did the experts define the rules (i.e., the 40 characteristics) that indicate something could be wrong? After all, most salary documents are legitimate.
"We pulled out all the demonstrably falsified salary slips and asked the fraud team what they noticed about them – what indicated fraud?" explains Grimm. "Then we packaged the abnormalities as fraud rules. For example, a trainee suddenly has a disproportionately high salary. Or an employee and employer happen to have the same last name and the money was reportedly paid in cash."
Once the initial suspicion is there, Grimm's colleagues take a closer look. This review process is essential for helping Schwäbisch Hall prevent and uncover fraud.
Our fraud prevention team is well positioned and will continue to expand through further digitization. The goal is to always be one step ahead.

Theresa Grimm

Fraud Analyst

Bausparkasse Schwäbisch Hall
Outwitting more sophisticated scammers
But when it comes to falsifying salary statements, scammers are always learning. For instance, for just a few euros, scammers can download a payroll accounting program to create professional-looking forged documents – often indistinguishable from the real thing. "When scammers use payroll software, the layperson can no longer spot fraudulent documents with just a glance," Grimm says.
To overcome this, Grimm integrated the jointly developed rules into SAS Visual Investigator by transferring the 40 characteristics to the anti-fraud software solution. Now the software automatically scans the documents for discrepancies. When fraud is suspected, an alert is automatically triggered and the source of the suspicion is identified.
"A message pops up saying that the application is suspicious with regard to the salary statements because x, y and z are not consistent," Grimm explains. "We built a system that links the OCR tool and SAS Visual Investigator together."
Speeding up data processes without compromising security
As a trusted financial institution, Schwäbisch Hall takes data security seriously. One of the bank's key considerations when looking to implement a fraud solution was finding a way to speed up analysis without compromising security. Storing its data in a private data warehouse is one measure Schwäbisch Hall has taken to secure its customers' information. However, collecting data from the data warehouse is often time consuming and cumbersome.
Thankfully, SAS is no stranger to strict data safety protocols and was able to help implement the solution without compromising data privacy. Already, SAS Visual Investigator has sped up the process for evaluating and preventing fraud, and for Schwäbisch Hall this is only the beginning. With a successful implementation behind them, the team is looking toward its next modernization milestones.
Initial ideas are already in the planning stages. "Our fraud prevention team is well positioned and will continue to expand through further digitization," says Grimm. "The goal is to always be one step ahead."
---
The results illustrated in this article are specific to the particular situations, business models, data input, and computing environments described herein. Each SAS customer's experience is unique based on business and technical variables and all statements must be considered non-typical. Actual savings, results, and performance characteristics will vary depending on individual customer configurations and conditions. SAS does not guarantee or represent that every customer will achieve similar results. The only warranties for SAS products and services are those that are set forth in the express warranty statements in the written agreement for such products and services. Nothing herein should be construed as constituting an additional warranty. Customers have shared their successes with SAS as part of an agreed-upon contractual exchange or project success summarization following a successful implementation of SAS software. Brand and product names are trademarks of their respective companies.