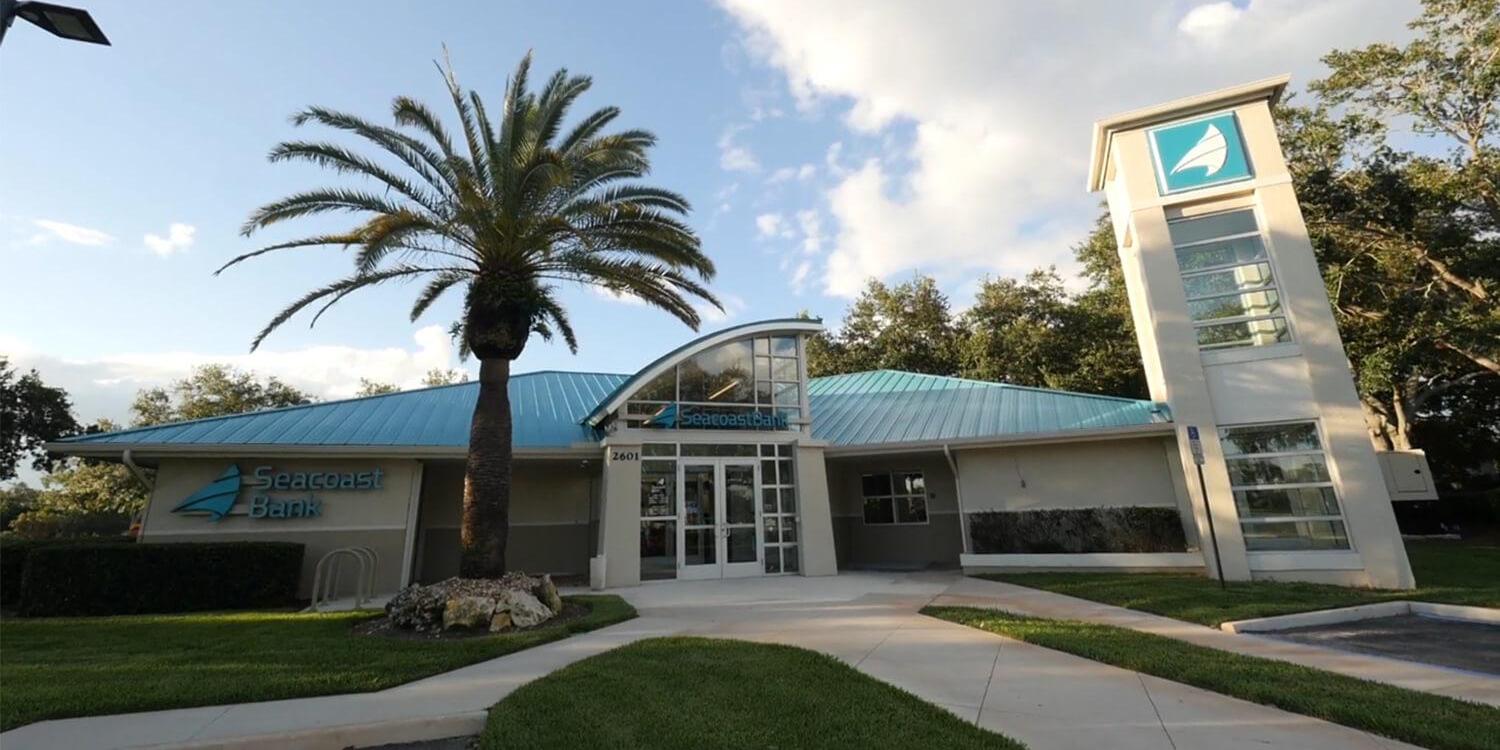 Finding your best customers with analytics

Customer information is available on demand for reports and analysis.
100% ROI
From SAS investment
Seacoast Bank enhances customer value and generates insights using SAS® Visual Analytics
As banking services move online, it is critical for banks to get a clear view of their most loyal customers to answer questions like: What is the value of a customer? What is driving that profitability? And what is the best opportunity to increase that value?
Because banks collect so much data on their customers, the information for answering these questions is generally available. The challenge is tapping into that data to understand customer value and, ultimately, run targeted marketing campaigns and find new ways to better acquire, serve and retain customers.
With a wealth of its own customer information, Seacoast Bank turned to SAS to gain insights into customer wants and needs. The first step: wrangling that data from different sources to make it useful in a consistent, trusted manner. With that done, Seacoast uses SAS Visual Analytics to get a deeper understanding of its customers – and make that information readily available to the entire organization.
---
We can fine-tune our customer treatment strategies as well as our customer acquisition efforts to generate very high returns.

Jeff Lee

Chief Marketing Officer

Seacoast Bank
---
Accessing data in real time
In the past, if a Seacoast employee wanted to get more information about a customer, they had to run a service request for each query. The process is familiar to anyone who has worked in a traditional analytics or BI environment. "You'd make a request, and you'd wait to hear back," says Robert Stillwell, Analytics Officer at Seacoast. "It was not on demand, and you could not interact with data or explore the data to find opportunities in it."
Now, instead of waiting for a spreadsheet, Seacoast allows staff to access – and visualize – data to create insights. SAS Visual Analytics makes information available in a governed, on-demand framework, so business unit leaders can consume those insights any way they want.
"With these reports built with SAS Visual Analytics, we can look at what we feel are the best opportunities for each customer," says Stillwell. "That's very powerful."
SAS allows Seacoast to interpret the response rates to marketing campaigns, helping provide a more comprehensive view of who they reached and when. And by using SAS Analytics, Seacoast is able to measure the impact of those campaigns.
That information helps Seacoast understand its customers at a deeper level, so it can focus engagements and drive more productive campaigns. To do this, Seacoast used SAS® Enterprise Miner™ to build its customer lifetime value model, which looks at every customer, measures their value and specifies why they are valuable. On top of that, Seacoast has also built an opportunity-sizing engine to identify the next best product to sell to a customer.
Seacoast Bank – Facts & Figures

Real-time
Access to customer data and reports

2-3X
Higher response rate on direct mail campaign

World-class reports
Another advantage that SAS Visual Analytics brings is the ability to present large amounts of data in a meaningful way through custom dashboards and reports. Seacoast used SAS to build a customer portfolio report, which helps the bank monitor and track customer usage of virtually all the bank's products and services. For example, Seacoast may use that report to find out what percentage of customers are using their checking accounts and how that information varies by region.
"We can use the reporting to optimize our acquisition and retention of customers," Stillwell says. "No matter what the channel is, there is opportunity to improve the process itself. Now we can look at how many new customers have used their debit card in the first month or second month or third month. So if there is an opportunity to improve debit card activations, we can quickly detect that."
Changing customer behavior
While most banks think about balance sheets and outcomes, Seacoast is now thinking about how it manages customers and how to increase its customer base. The benefits are far-reaching.
"SAS Visual Analytics reports are consumed at the highest level of the organization," says Jeff Lee, Chief Marketing Officer for Seacoast. "It's democratized for all employees, but the executive team uses the data that's coming from these insights to talk about how we're performing and where we're going next. That's really great to see."
Analytics is fundamentally changing how the bank thinks about its customer strategies, everything from prospect acquisition to service to management. For example, Seacoast used SAS to analyze what percentage of customers made bank visits to deposit checks. The marketing team then came up with an innovative way to get customers to try mobile: give them a small amount of free money to deposit through their mobile devices.
The results were impressive. "We had a 7 percent response rate to the direct mail campaign," Lee says, which is well above industry benchmarks of 2.5 percent to 5 percent for direct mail. "And, more importantly, the behaviors stuck. Folks started using mobile, and they've continued using mobile.
"Because we are more aware of the customer groups we create value with, we can fine-tune our customer treatment strategies as well as our customer acquisition efforts to generate very high returns," Lee continues. "The ROI for these campaigns is in the high triple-digits, helping us drive meaningful growth. Without a tool like SAS, we really would not be able to do what we are doing." 
---

Bu makalede gösterilen sonuçlar, burada açıklanan belirli durumlara, iş modellerine, veri girdilerine ve hesaplama ortamlarına özeldir. Ticari ve teknik değişkenlere bağlı olarak, her bir SAS müşterisinin deneyimi kendine özgüdür ve hiçbir açıklama tipik olarak düşünülmemelidir. Gerçekleşen tasarruflar, sonuçlar ve performans özellikleri, bireysel müşteri konfigürasyonlarına ve koşullara göre değişiklik gösterecektir. SAS, her müşterinin benzer sonuçlara ulaşacağını garanti etmemekte veya bu konuda bir taahhütte bulunmamaktadır. SAS ürün ve hizmetlerine yönelik tek garanti, söz konusu ürün ve hizmetlere dair yazılı anlaşmada belirtilen açık garanti beyanlarında ifade edilen garantilerdir. Bu belgedeki hiçbir ifade, ek bir garanti teşkil ettiği yönünde yorumlanmayacaktır. Müşteriler, üzerinde anlaşılmış bir sözleşmeden doğan bir alış verişin bir parçası olarak ya da SAS yazılımının başarılı bir şekilde uygulanmasının ardından sunulan proje başarı özetinde, başarılarını SAS ile paylaşmışlardır. Marka ve ürün adları, söz konusu şirketlerin ticari markalarıdır.