Data governance framework: What is it and
do I already have one?

By Daniel Teachey, Insights Editor

Since the first person flipped the power switch on the first computer, IT and business groups have made decisions on what to do with the data used by, and created by, technology. While you're no longer filing punch cards or archiving magnetic tapes (probably), you still need to govern data on a daily basis. That has led to the need for a data governance framework – an overarching approach to how you collect, manage and archive data in your enterprise.
A white paper unveils a data governance framework that borrows from hundreds of data governance implementations to create the foundation for a modern program. The data governance framework encompasses everything from the people and process behind data governance to the technologies used to manage data.
The best part? It encompasses many of the things you already have in place. It's normally a matter of finding a way to bring a number of different efforts together.

Virtually every organization put elements of a data governance framework in place to support different initiatives along the way... The greater need, however, is to tie all of this together.

The elements of a data governance framework
The term "data governance" can have a variety of definitions. But once you dig in, every explanation of the term combines elements of strategy and execution.
Strategically, a data governance program can shape the corporate philosophy of data acquisition, management and archiving. It's a cultural shift that requires both business and IT sides of the organization to come together to define data elements and the rules that govern this data across applications.
From the execution side, a data governance framework touches practically every part of your data management process down to the individual technologies, databases and data models. The framework also affects the processes people use to create and retain data – and how you can replicate these rules within applications to help you make smarter decisions faster.
This white paper unveils a multitiered framework that explains how data governance informs and affects all areas of an organization's data-driven assets and resources. It also points out that there are a number of areas where you may already have the underpinnings of a data governance framework in place – and how to exploit that to create a bigger program in the future.
The framework in this white paper encompasses:
Corporate drivers – an understanding of what is causing the organization to manage and monitor data more effectively.
Data governance strategies – the objectives, principles and groups for a new (or newly aligned) data governance program.
Methods – the people, processes and technologies that will be affected by data governance strategies.
Data management structures and technologies – the underlying concepts and technologies that can help establish and enforce data governance at the application or data level.

Building a data governance framework – even before you knew what to call it
Many aspects of what we call a data governance framework have been part of my career for almost two decades. While I'm not an IT person, I was a power user of business applications in my first few jobs – and served as the line-of-business contact for a few IT projects.
As a counterpart to the IT group, I learned how things that looked simple on the business side can be ridiculously complex from IT's point of view. For example, in my first job, we wanted to automate the ordering of spare parts for manufacturing companies through an e-commerce portal. The biggest stumbling block? Catalog data, which was often filled with incomplete descriptions or inconsistent part numbers. Worse, there was a lack of a common nomenclature across multiple vendors. The program ground to a halt due to bad data, and we lacked a framework to get different groups together to fix it.
In 2003, I went to work for a data management company, and I began to realize (too late) that many of these problems were symptomatic of data issues overall. Then, I talked to an executive at a global manufacturer about a systems migration she was sponsoring. The executive mentioned that her company was prepared to spend almost a year getting business and IT groups to agree on the rules in place before the migration to a new system even started.
She said that they were going to "get the right people together to solve some thorny problems" and "spend time understanding what terms meant." She didn't have the words for it at the time, but her group was building a data governance framework. Getting groups to discuss what their data means, and then creating rules to manage that information over time? That's the essence of data governance.
(By the way, the migration finished on time and under budget. Score one for a good data governance framework.)
This manufacturer was by no means alone in this approach. Virtually every organization put elements of a data governance framework in place to support different initiatives along the way. So, you may have a few parts of a framework already in place. The greater need, however, is to tie all of this together. For this manufacturer, the term "data governance" had yet to become part of the larger lexicon. That soon changed.
The business need for a data governance framework
By the early 2000s, the reaction to some rather well-publicized corporate disasters began to change the way companies looked at their data. As the white paper points out:
The collapse of companies like Enron, Adelphia and others led the US federal government to establish rules to improve the accuracy and reliability of corporate information. Data governance was a key component of these efforts, as the rules put in place by the Sarbanes-Oxley Act and other regulations required executives to know – and be personally responsible for – the data that drove their businesses.
What the data world lacked until this time was a true, unassailable driver for governing this data. Sure, some forward-thinking organizations – like the manufacturer I spoke to – viewed their data as an asset that required care and maintenance. But, regulations like Sarbanes-Oxley, Basel III, Dodd-Frank and others required (and are requiring) large organizations to be smarter about their business practices.
Today, it's possible to tie data governance efforts to a variety of corporate drivers. This does two things for your data governance framework. First, it gives you the necessary buy-in from executives and managers who want to make sure that any initiative maps to a priority item. Second, by tying data governance to a larger organizational goal, you can prove value throughout the process – and get more funding and support in the future.
Getting started

A data governance framework is sometimes established from a top-down approach, with an executive mandate that starts to put all the pieces in place. Other times, data governance is a part of one (or several) existing business projects, like compliance or MDM efforts. From a bottom-up approach, you can synthesize these efforts into a more cohesive enterprise-level data governance framework.
Either way, the best part about a data governance framework is that you never really start from scratch. There are typically some pockets of data governance under way, and any new effort can tap into those efforts to find leaders, supporters and advocates.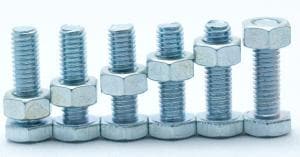 Pitfalls faced when building a data governance framework
Just saying you're going to build a data governance framework doesn't mean it will happen overnight. It's a journey, not a destination, and experience shows that there are key components that must accompany every framework to make it work. Here are a few of the reasons why data governance sometimes fails or underperforms:
The culture doesn't support centralized decision making.
Organization structures are fragmented, with numerous coordination points needed.
Business executives and managers consider data to be an "IT issue."
Data governance is viewed as an academic exercise.
Business units and IT do not work together.