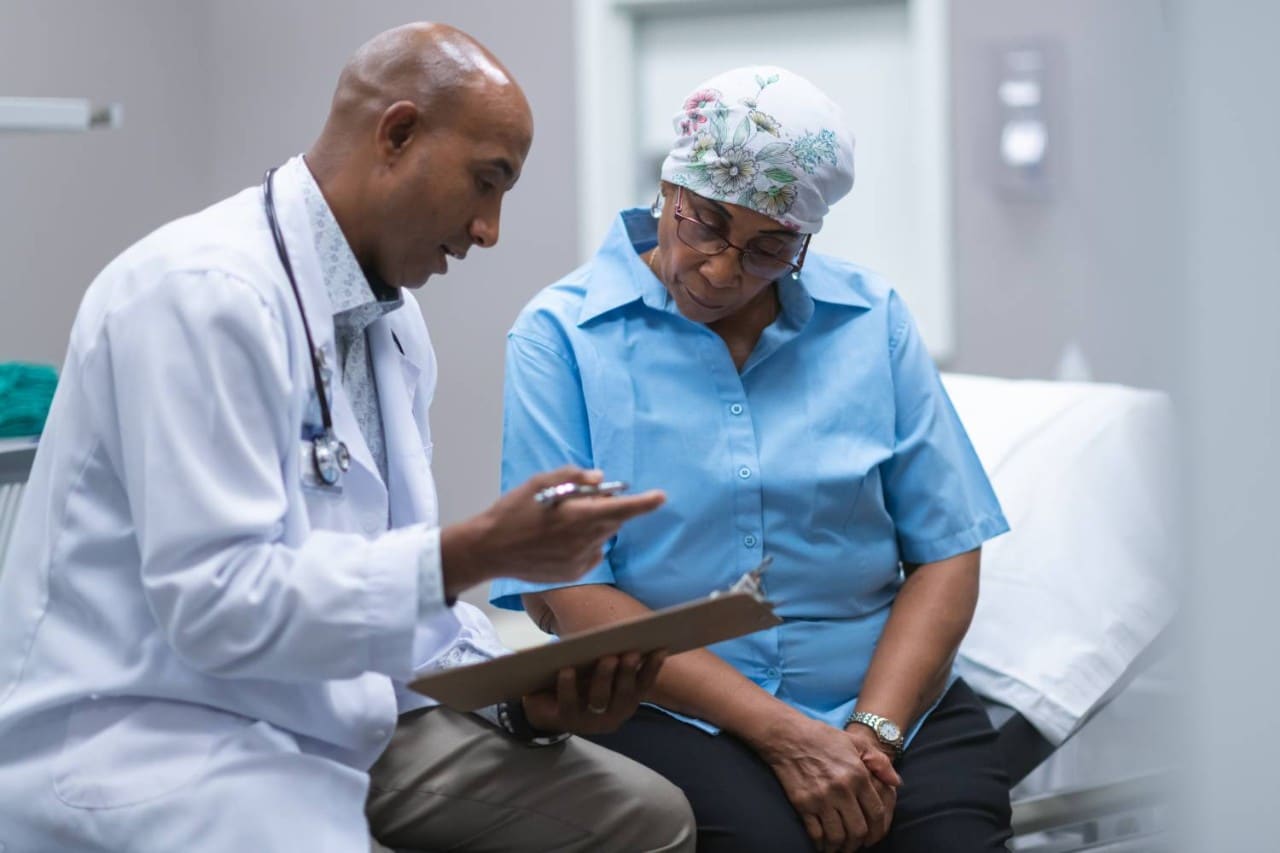 Automated safety reporting protects hospital patients in Norway
SAS helps the health care sector gain insights into hospital-acquired patient injuries.

95%
accuracy increases patient safety
Helse Nord uses SAS to automate its hospitals' processes and halves their workload
Hospitals have thousands of data points to manage at any time. Patients' health records and medical histories, personnel information, claims data, demand tracking, clinical and research data, and more. Not only is there a large volume of highly sensitive data to maintain, but this data is also utilized to make critical decisions for patient care. Nordland Hospital Trust, a hospital group in Norway, wanted to make better use of its data to reduce adverse events like patient injuries or medication errors.
Nordland Hospital Trust is the second-largest health enterprise in northern Norway. Its facilities serve a population of more than 136,000 people in more than 20 municipalities. The trust manages several hospitals, psychiatric centers and ambulance stations. Nordland Hospital Trust is a part of the state owned Helse Nord (Northern Norway Regional Authority), which also owns four other health trusts and the Northern Norway Pharmaceutical Trust.
---
This would not have been possible without connecting SAS competencies with our own knowledge. What is truly unique is that the technology is properly rooted in medical expertise. We have emphasized that this should be a solution with a high degree of usability. We have now made data available on what is professionally important.

Tonje Hansen

Chief Advisor

Nordland Hospital Trust
---
Keeping patients safe with automated reporting
Tracking adverse events helps hospitals deliver the highest level of patient care and informs future hospital policy decisions.
Together with SAS, Nordland Hospital Trust began automating its work processes with the Global Trigger Tool (GTT) method in 2010. Instead of relying on voluntary physician reporting, the GTT method uses event-based triggers to assess potential patient harm. Automating the GTT method can improve logistics and reduce patient injuries.
GTT is a standardized method developed by the Institute for Healthcare Improvement (IHI) and is used internationally. In connection with the national patient safety program, a national version of GTT was developed for Norway. SAS and Helse Nord partnered to establish an automatic version, based on reference databases and a national safety program.
This solution a success, and it was rolled out to the entire Northern Norway Regional Health Authority, aka Helse Nord, the following year. The method is now used by all hospitals in the region, which covers 45% of the country's land area, and Svalbard, an unincorporated archipelago more than 500 miles north of Norway. Additionally, this tool has saved valuable time for the hospitals' practitioners.
"The solution has halved the workload with the GTT analysis, giving us much more knowledge of situations that cause patient injuries," says Barthold Vonen, Director of Helse Nord's Center for Clinical Documentation and Evaluation. "This gives us brand new injury prevention perspectives."
By reducing physicians' workloads and improving data on how to keep patients safe, this analytical solution has simplified life for many of the hospitals' employees. "We save time and resources," says Tonje Hansen, Chief Advisor at Nordland Hospital Trust. "All logistics around forms and registration have been simplified. Before, it took a lot of additional work to create reports and injury statistics. Now I get this information directly from the portal."
95% accuracy in identifying safety triggers
A key consideration during the development of this automated process was the accuracy of the GTT triggers. To ensure that physicians and hospital policymakers could make informed decisions, the triggers needed a high accuracy rate. Thankfully, SAS and Helse Nord were able to meet this goal.
"We have managed to develop higher sensitivity and specificity for GTT triggers," says Hansen. "We have defined trigger hits for each trigger and spent a lot of time building this from scratch, especially for triggers based on free-text searches in the electronic patient journal. Hit accuracy is extremely important since the automation of the GTT method should not be at the expense of the quality of the analysis. The solution has a hit rate of around 95%."
Helse Nord – Facts & Figures

45%
of Norway's land area is supported by Helse Nord

Unique collaboration
Helse Nord worked closely with SAS throughout this process, and Tonje Hansen believes that collaboration was the recipe for their success. "This would not have been possible without connecting SAS competencies with our own knowledge," she says. "What is truly unique is that the technology is properly rooted in medical expertise. We have emphasized that this should be a solution with a high degree of usability. We have now made data available on what is professionally important."
The health system of the future
This system has already produced tremendous benefits for hospital staff and patients across Norway. In the future, the hospitals hope to be able to run real-time predictive analysis of patients to identify future injury risk.
"In the long term, the solution can help us predict patients we should pay special attention to," says Vonen.
By using this data to predict potential adverse events in real time, the hospitals will be better prepared to prevent them.
"We should be able to flag the risk of additional patient injuries during the actual admission," Hansen says. "There is great savings potential in this. This is the future of health care."
---
Los resultados que se ilustran en este artículo son específicos a las situaciones, modelos de negocios, datos aportados y entornos de cómputo en particular que se describen aquí. Cada experiencia del cliente de SAS es única basada en variables de negocios y técnicas y todas las declaraciones se deben considerar no típicas. Los ahorros, resultados y características de desempeño reales variarán dependiendo de las configuraciones y condiciones de los clientes individuales. SAS no garantiza ni augura que todos los clientes lograrán resultados similares. Las únicas garantías aplicables a los productos y servicios de SAS son aquellas que se estipulan en las declaraciones de garantía explícitas en el contrato por escrito relativo a dichos productos y servicios. No se debe considerar que nada de lo aquí mencionado constituye una garantía adicional. Los clientes han compartido sus éxitos con SAS como parte de un intercambio contractual convenido o resumen de éxito de proyectos tras una implementación exitosa de software de SAS. Los nombres de marcas y productos son marcas comerciales de sus respectivas compañías.