Data drives everything. Make sure it's right.
Take a look inside any successful organization and you'll likely discover data management technology powering every process. It's that critical – and it's a key component of the SAS® Platform. Modularized for rapid results. Designed with IT and business collaboration in mind. And ready to help you transform your analytics programs into big opportunity. It's no longer enough just to manage your data – you need to unleash its potential.
What our customers are saying

"It's now much easier to quickly summarise the records and scan through to see if anything relevant is there. Now we can just do one search and find it all in one place."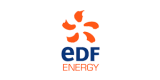 "It's all very well being able to manage two million records. It's when you have 400 different variables to test against that some solutions struggle – but SAS continues to perform well."