Hitting fan experience out of the ball park
Korean professional baseball team kt wiz uses customized marketing and data visualization to keep the stadium filled
In the sports world, fan engagement is everything. It drives ticket sales, keeps the seats filled and brings patrons back for more.
After being promoted to Korea's premier baseball league in 2015 – just two years after founding the franchise – kt wiz got off to a terrific start, on and off the field. The team had the most wins and largest audience of any new team in the division during its first season. To build on that success, kt wiz deployed SAS® Visual Analytics to monitor the effectiveness of its marketing campaigns and deepen customer engagement.
A fan experience powered by technology
"From a marketing perspective, our priority is to enhance fan experience and increase game attendance," says Han Woo Je, kt wiz Marketing Manager. "The enthusiasm and cheering from our fans motivates the players, improves the team's performance and ultimately increases the revenue of the team."
kt wiz has a reputation built on cutting-edge technology to please patrons. Fans can:
Book and pay for tickets from their mobile devices.
Enter the stadium by scanning their e-tickets from their smartphones.
Use the stadium's gigabyte Wi-Fi to get online and share photos and messages directly from the game.
Get personalized, beacon-based push notifications about team updates, seating information, promotions and more.
With the vast amount of data it was amassing from fans, kt wiz chose SAS Visual Analytics to handle the team's large data sets. Now, marketers can examine multiple variables in real time and share visually engaging results and reports to different stakeholders.
"We wanted to analyze the behavior patterns of our game attendees – such as changes in time of ticketing, time of entrance and preferred seats – to quickly identify the execution rates, accuracy and success rates of our marketing campaigns," Han says.
Win or lose, we always do our best to give our fans memorable moments, and SAS Visual Analytics helps us accomplish that.
Han Woo Je
Marketing Manager
Big data analytics at marketers' fingertips
With SAS Visual Analytics, kt wiz marketers can set up self-service reports without having to involve an IT expert or analyst. The interactive reports can be quickly modified to meet business needs and easily share insights. And with the mobile BI benefits of SAS Visual Analytics, the marketing team can explore data anytime, anywhere.
"We can analyze fan experience from various angles and determine how to better connect with our patrons," Han says. For instance, kt wiz uses SAS Visual Analytics to strengthen its Legend Members loyalty program, where fans who attend 20 home games achieve the Legend Member distinction and are eligible for free tickets and upgrades. "Now we can automatically identify a patron who has visited 19 times and notify them that they can become a Legend Member by visiting just once more," Han explains.
SAS Visual Analytics also enables kt wiz to strategically manage benefits. For example, the team sends fans offers for free tickets to increase visiting rates on slow days, and encourages members who have not used their benefits to visit in August and September when there are fewer attendees.
kt wiz also uses SAS to see the effectiveness of marketing campaigns. After a campaign, the team uses SAS Visual Analytics to check the execution and connecting rates, and see how many tickets were redeemed. For example, if ticket use rate is low after a campaign, the system automatically follows up with second campaign. But if the use rate does not improve after that, no further campaigns are carried out.
"By quickly and easily putting a variety of variables into a web-based analytic environment, we've come to have insight that we've never known or predicted before," Han says. "Now we can organize our campaigns more effectively, and we can analyze a huge amount of data in a short period of time without investing large sums of money."
Though kt wiz is a relatively new team, its winning strategy of fan engagement gives it a unique advantage. "When someone attends a kt wiz baseball game, we want them to have a fantastic experience and feel connected to the team," Han says. "Win or lose, we always do our best to give our fans memorable moments, and SAS Visual Analytics helps us accomplish that."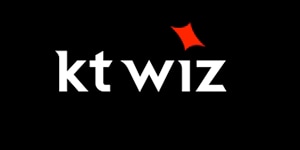 Challenge

Improve fan experience and game attendance through a customized marketing approach.
Solution

Benefits

Ability to analyze game attendees' behavior patterns to quickly identify execution rates, accuracy and success rates of marketing campaigns.
Marketers can set up self-service reports without involving IT experts or analysts.
Visually engaging reports and results can be shared via computer, tablet or smartphone.
Patrons benefit from enhanced loyalty programs, customized offers and other perks like free tickets and upgrades.

The results illustrated in this article are specific to the particular situations, business models, data input, and computing environments described herein. Each SAS customer's experience is unique based on business and technical variables and all statements must be considered non-typical. Actual savings, results, and performance characteristics will vary depending on individual customer configurations and conditions. SAS does not guarantee or represent that every customer will achieve similar results. The only warranties for SAS products and services are those that are set forth in the express warranty statements in the written agreement for such products and services. Nothing herein should be construed as constituting an additional warranty. Customers have shared their successes with SAS as part of an agreed-upon contractual exchange or project success summarization following a successful implementation of SAS software. Brand and product names are trademarks of their respective companies.