Combating financial crime and terrorism financing with real-time sanctions screening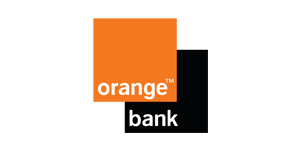 Advanced analytics and AI technologies improve banks' agility and responsiveness to risk.
Reduced false positives
improved performance and operational efficiency
Orange Bank stays ahead of emerging risks and changing regulations with a cloud-based sanctions-screening solution from SAS and Neterium
When Orange Bank came on the scene in November 2017, it disrupted the traditional banking model by offering customers a mobile-first, 100% digital banking experience. In addition to offering checking and savings accounts, loans and insurance, the French bank's innovative mobile app provides real-time balances, instant transfers and financial coaching, helping customers get more done – quickly and efficiently.
Since its launch, Orange Bank has expanded its reach in France while also moving into Spain, continuing to evolve and enhance its portfolio of offerings. The bank's innovative approach has positioned it as a key player in the digital banking landscape in both countries.
As Orange Bank grew, it sought to streamline its risk and fraud tools. Ultimately, the bank wanted to monitor risk in real time.
---
Our new AML/CFT platform, powered by SAS and Neterium, is already a game changer. I am convinced that this solution will substantially increase our effectiveness and efficiency. Likewise, I am confident that we have chosen the best technology partners to continually improve our integrated compliance platform.

Véronique McCarrol

Deputy CEO

Orange Bank
---
Protecting against money laundering and terrorism financing
The move to real-time sanctions screening is aimed at strengthening the bank's safeguards for anti-money laundering (AML) and countering the financing of terrorism (CFT), while also streamlining the various tools used and managed by its analysts.
Sanctions screening is key to maintaining compliance with local and international regulations. The volume, speed and complexity of changing sanctions require financial institutions to remain in a constant state of vigilance.
To meet these requirements, Orange Bank developed a next-generation sanctions-screening solution with SAS and Neterium. The solution provides automated entity and transaction screening against major government and global watchlists as well as politically exposed person (PEP) lists.
"When we launched the AML/CFT reforms project, we had three different tools – one for transaction monitoring and two for filtering customer and prospect transactions," says Monika Cwiertnia, Compliance and Financial Security Director for Orange Bank. "First, we wanted to find a solution that would allow us to have a single tool in terms of project management and alert management for the analysts. Second, we wanted a solution that is innovative, modern and robust, and allows us to adapt to the evolution of money laundering risks and terrorism financing – all while having internal control over the algorithms and scenarios. SAS met both expectations for us."
Finding complementary technologies for SAS customers
SAS selected Neterium as Orange Bank's real-time sanctions-screening engine. "When we considered complementary technologies that would provide Orange Bank with the agility and responsiveness needed, Neterium immediately stood out," says Stu Bradley, Senior Vice President of Fraud and Security Intelligence Practices at SAS. "SAS chose Neterium as the real-time sanctions-screening engine for the effectiveness, efficiency and scalability of its solutions, but also for the explainability of its AI-powered decisions."
Over nine months, SAS and Neterium collaborated to align Neterium's cloud-native, real-time watchlist screening service with SAS Visual Investigator. In addition, Neterium's two API-based offerings, Jetscan and Jetflow, integrate seamlessly with the SAS platform.
"The ever-changing, global geopolitical landscape is riddled with risks that demand real-time insight into entities and transactions, especially in a context of ever-expanding sanctions watchlists," adds Bradley. "With real-time sanction monitoring, Orange Bank will be able to meet these challenges by reducing false positives, improving performance and increasing operational efficiency."
Orange Bank – Facts & Figures

No. 1
French bank according to customer review site Trustpilot

Continuing a culture of innovation
Orange Bank's move to real-time sanctions screening is part of its commitment to staying at the forefront of banking innovation. The solution developed by SAS and Neterium enables the bank's compliance teams to strengthen its safeguards against financial crimes while providing a more efficient and streamlined tool for its analysts.
"Our new AML/CFT platform, powered by SAS and Neterium, is already a game changer," says Véronique McCarroll, Deputy CEO of Orange Bank. "I am convinced that this solution will substantially increase our effectiveness and efficiency. Likewise, I am confident that we have chosen the best technology partners to continually improve our integrated compliance platform."
---

*******************
Die in diesem Artikel dargestellten Ergebnisse sind auf die hier beschriebenen besonderen Situationen, Geschäftsmodelle, Dateneingaben und Computerumgebungen zugeschnitten. Die Erfahrung jedes SAS-Kunden ist aufgrund geschäftlicher und technischer Variablen einzigartig, und alle Aussagen sind als untypisch anzusehen. Die tatsächlichen Einsparungen, Ergebnisse und Leistungsmerkmale hängen von den individuellen Kundenkonfigurationen und -bedingungen ab. SAS übernimmt keine Garantie oder Zusicherung, dass jeder Kunde ähnliche Ergebnisse erzielt. Die einzigen Garantien für SAS-Produkte und -Dienstleistungen sind diejenigen, die in den ausdrücklichen Garantieerklärungen in der schriftlichen Vereinbarung für solche Produkte und Dienstleistungen aufgeführt sind. Nichts von dem hier Veröffentlichten ist als zusätzliche Garantie auszulegen. Kunden haben ihre Erfolgsgeschichten mit SAS im Rahmen eines vertraglich vereinbarten Austauschs oder einer Zusammenfassung zum Projekterfolg im Anschluss an einen erfolgreichen Abschluss einer Implementierung von SAS-Software kommuniziert. Marken- und Produktnamen sind Markenzeichen der jeweiligen Unternehmen.