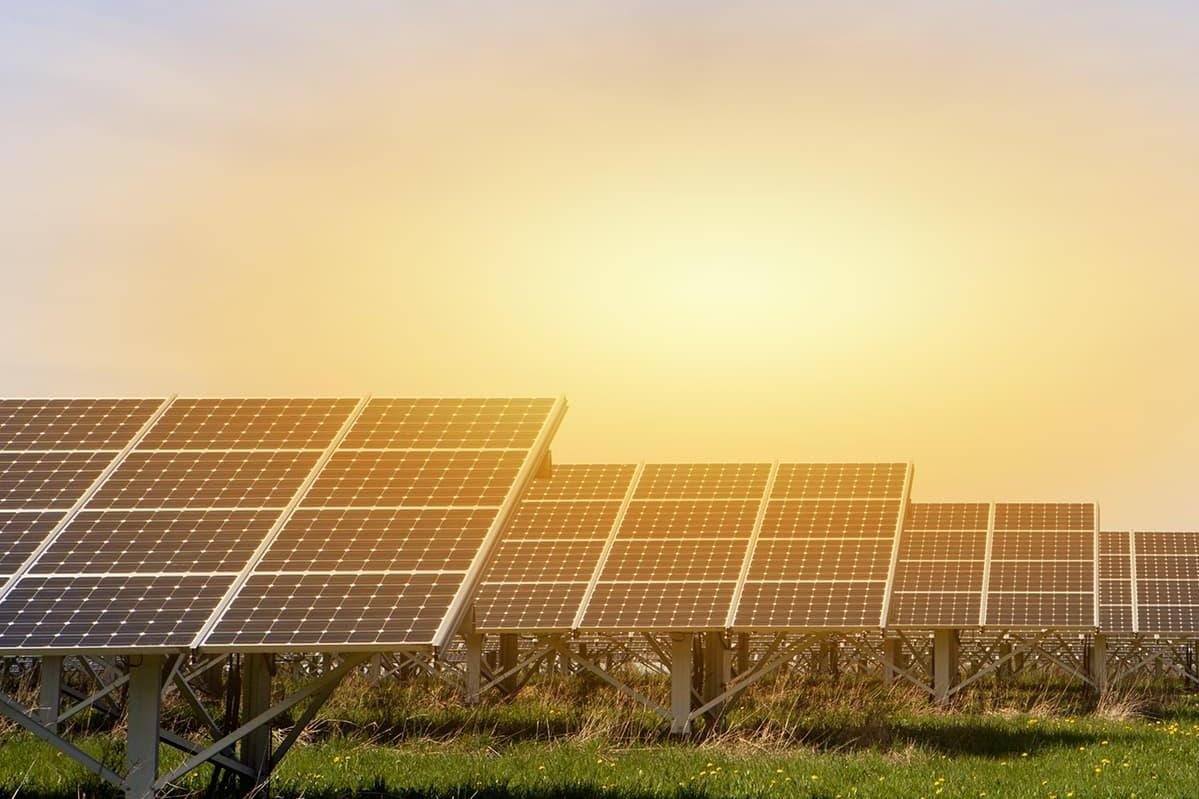 Managing mergers and analytics: Ensuring reliable energy by eliminating risk 
Fluvius uses SAS to gain immediate, valuable insights

Identifying fraud, waste and abuse
Belgian grid operator Fluvius uses SAS to screen procurement systems, assess risk and reduce fraud, waste and abuse
Procurement processes have a direct impact on a business and are essential to get products and services from requisition to purchase order and invoice approval. By continuously monitoring procurement data and systems, risks can be identified at an early stage. This can prevent financial loss and reputational damage. When the Belgian grid operators Eandis, Infrax and Integan merged into Fluvius in 2018, the new company turned to SAS for an analytics solution to screen their procurement systems.
Fluvius is the independent grid operator for electricity and natural gas in all municipalities in Flanders. It provides these services for homes and businesses, and more than 5,000 Fluvius employees ensure they all have a reliable energy supply in northern Belgium. In many places Fluvius is also responsible for public lighting, cable television and wastewater management.
Joost Van Slycken, Head of Supplier Management at Fluvius, points out it did not take long for Fluvius to become a familiar name in Flanders. By February 2019, all references to Eandis and Infrax had been removed and replaced by the new company name. However, for procurement processes, the merger is much more challenging because of its mission to work as cost-effective as possible.
---
The solution provided us with proof that one-time vendors create major risks, and we really needed to tackle that problem in the new Fluvius system. Thanks to the screening, we are now certain that fraud detection and optimization are under control.

Joost Van Slycken

Head of Supplier Management

Fluvius
---
Creating one view of all procurement efforts
Procurement risks often go unquantified or undetected, but they can have a impact on the organization. The outbreak of COVID-19 has led to financial uncertainty, which is changing behaviors within the organization. This environment creates opportunities for increased fraud, abuse and waste in procurement.
Procurement departments are under pressure to establish a balance between sourcing and managing supplier dependency risks. For Fluvius, it was important to develop a process that monitors the systems of all merged grid operators while reducing fraud, waste and abuse.
SAS helped Fluvius gain a single view of its procurement activities in the merged systems.
"Merging systems is not as straightforward as applying a patch," Van Slycken says. "The same transactions can appear in different systems, and typical solutions can be time-consuming."
Fluvius aims to be a state-of-the-art supply chain organization in the utility sector. The company wants to spend less time on operations and more on strategic and innovative initiatives that drive value. To enable this path to growth, it looked for new techniques such as data analytics.
Fluvius – Facts & Figures

300

Belgian municipalities (active in)

July 1, 2018
Fluvius was founded

Procuring a solution
The solution includes a procurement analytics data model, specific scenarios and a large set of predefined rules based on decades of procurement forensics experience. "When SAS collaborated with Fluvius, we didn't need several months to find out what would be the  desired outcomes, because we already knew them," says Sander Huysmans, Digital Procurement Integrity Lead at SAS Benelux.
Fluvius and SAS started with employee and supplier master data. SAS can extract data from any internal source. This can then be combined with external data from, for example, financial institutions. In the next step, entity resolutions were performed through ETL and fuzzy matching.
"This eventually led to a solution that can detect mistakes," Huysmans says. "This is helpful because, in the beginning, it is hard to detect if abnormal behavior is a mistake, a potential saving or something fraudulent."
Fluvius now has an analytics dashboard to provide real-time alerts, but it takes time to verify if something is deliberate or a mistake. With the help of internal auditors, the company investigated whether its analytics were leading to direct savings. After only a couple of weeks, the first results were already available.
Reaping the rewards of real-time analytics
Several top risks have already been identified and investigated by Fluvius using the dashboard.
"Fortunately, most alerts appeared to be under control.," Van Slycken says. "This means that the uncertainty of the merger was largely removed by the monitoring."
The solution helped Fluvius invest its time into more strategic initiatives. "One of the most important benefits is the ability to gain quick insights," Van Slycken says. "Previously, if a worker had a question about a vendor, their data scientists would need to produce a series of Microsoft Excel spreadsheets containing all the data. Now, the dashboard allows them to look at all the data ourselves.
"The solution provided us proof that one-time vendors create major risks, and we really needed to tackle the problem in the new Fluvius system. However, thanks to the screening, they now know that fraud detection and optimization are under control."
The use of data analytics at Fluvius will not end there. "We are currently focused on the merger instead of adopting new processes and tools for Finance and Purchasing," Van Slycken says. "However, there are several features that are nice to have, so we will re-investigate this after our merger project is completed. We really feel that finance and purchasing can reinforce each other by working together on the data."
---

*******************
Die in diesem Artikel dargestellten Ergebnisse sind auf die hier beschriebenen besonderen Situationen, Geschäftsmodelle, Dateneingaben und Computerumgebungen zugeschnitten. Die Erfahrung jedes SAS-Kunden ist aufgrund geschäftlicher und technischer Variablen einzigartig, und alle Aussagen sind als untypisch anzusehen. Die tatsächlichen Einsparungen, Ergebnisse und Leistungsmerkmale hängen von den individuellen Kundenkonfigurationen und -bedingungen ab. SAS übernimmt keine Garantie oder Zusicherung, dass jeder Kunde ähnliche Ergebnisse erzielt. Die einzigen Garantien für SAS-Produkte und -Dienstleistungen sind diejenigen, die in den ausdrücklichen Garantieerklärungen in der schriftlichen Vereinbarung für solche Produkte und Dienstleistungen aufgeführt sind. Nichts von dem hier Veröffentlichten ist als zusätzliche Garantie auszulegen. Kunden haben ihre Erfolgsgeschichten mit SAS im Rahmen eines vertraglich vereinbarten Austauschs oder einer Zusammenfassung zum Projekterfolg im Anschluss an einen erfolgreichen Abschluss einer Implementierung von SAS-Software kommuniziert. Marken- und Produktnamen sind Markenzeichen der jeweiligen Unternehmen.