Twelve questions to ask your data visualization software vendor
Data is the new business capital. But just like financial capital, you must invest wisely to reap value. As data volumes and density grow, it can be difficult for decision makers to view, explore and act on information.
Thankfully, a new generation of self-service data visualization solutions promises change. With modern tools, people can explore data through different lenses to get fresh perspectives for problem solving and decision making, isolate and resolve problems, and evaluate how different variables will affect decision-making outcomes.
Be careful, though. There's a lot of buzz around big data, analytics and visualization that can potentially distract you from your initial objectives. You can stay on track by keeping the end goal clearly in mind: gaining the capability to answer your business-critical questions.
What's your data visualization strategy?
Defining and documenting a data visualization strategy is the first step on the road to information insights. The next step is selecting the right vendor to help you achieve that strategy. Don't make a quick decision to uses a glizty vendor and hope it will solve your problems.
As you begin to carefully evaluate your data visualization options, ask vendors questions from this list to make sure you select the right data visualization software and the right partner for your data visualization strategy.
What is your track record in the business intelligence and analytics area?
What analytics and data management capabilities do you offer beyond data visualization?
How does the tool support collaborative discovery?
How do you handle governance?
Can you accommodate our needs as they evolve (e.g., deeper statistical analysis such as natural language processing, machine learning, data mining, artificial intelligence, etc.)?
Can your software integrate with open source code from languages like R, Python, Java, Lua, etc. for flexible model builds and comparisons?
Can you support the full analytics life cycle from data wrangling through model deployment and management?
Do you have experience providing solutions in our industry?
Can you provide relevant customer references?
Does your product roadmap dovetail with our future needs?
Do you offer a choice of deployment options such as on-site, public cloud, private cloud, enterprise hosting or software as a service, and can we switch deployment options as our needs change?
Do you provide 24x7 support and dedicated account management support? 
Several vendors offer capable data visualization solutions, and these questions will help you conduct a more comprehensive evaluation to identify which vendor's applications, support models, deployment options and technology platforms align with the goals of your organization.
Data visualization can benefit organizations of all sizes, regardless of where they are on the analytics journey. If you are ready to move from spreadsheets to more sophisticated analytics solutions, we hope this article helps you through your decision-making process.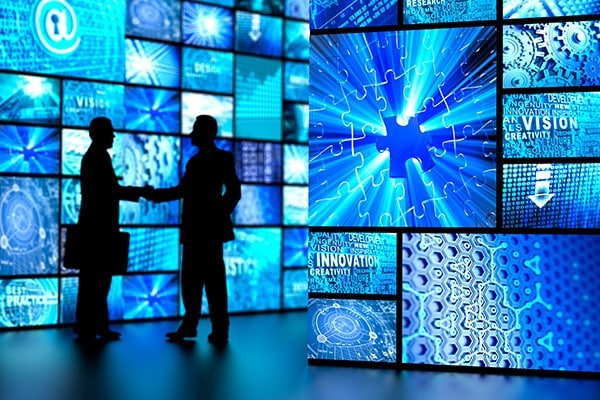 Get More Insights