Hadoop in the boardroom?
Follow Hadoop's journey from the backroom to the boardroom

By Alison Bolen, SAS Insights Editor

On the surface, Hadoop doesn't seem like a topic you'd hear discussed in the boardrooms of most major organizations. Until recently, hearing the word Hadoop outside of the IT department was unusual, but talk of Hadoop in the boardroom is growing as its use to solve business problems continues to rise.

"We're seeing an uptick in the business use of Hadoop now," said Jim Goodnight, SAS CEO. "IT was in charge for a while, but once you have the infrastructure built, it's time for the business to take advantage of it."
Goodnight discussed the evolving Hadoop landscape with Cloudera Chief Strategy Officer Mike Olson and Hortonworks President Herb Cunitz at a SAS conference earlier this year. Jim Davis, Executive Vice President and Chief Marketing Officer at SAS, moderated the panel.
The shift from IT to business use of Hadoop is a natural progression, said Olson. "With Hadoop, the real value is in driving new insights out of the data that you capture, including the new data you get and the old data that you had to throw away in the past because it was too expensive to store before."
Now that early adopters have proven the benefits of Hadoop, their successes are being heard, which has prompted other business leaders to think about how to benefit and even monetize their own data with Hadoop.
Read an early adopter's guide to Hadoop

Hadoop's utility has been proven in every industry, including health care, retail and telecommunications. And now, said Cunitz, the early adopters are moving beyond saving money with Hadoop to making money with Hadoop. "Over the past two years, more of the earlier adopters have put resources into analytics and Hadoop to monetize data in different ways, like putting up new business lines and figuring out new ways to monetize data. That is something that becomes a board-level discussion. Business leaders are taking these types of ideas to the board to explain the economics behind it and the return."

Jim Goodnight, Mike Olson, Herb Cunitz and Jim Davis discuss Hadoop at a recent SAS conference.
The market is still young but maturing toward these advanced uses quickly, said Olson. "In our mature install base, we're absolutely starting to see these advanced kinds of uses. The boards of directors with which we interact need to think not just about keeping costs down with cheaper infrastructures, but also in terms of monetizing data and using analytics to create revenue and profit streams. That is starting to happen in the industry right now and we're starting to see more and more of it."
If you're one of the organizations that hasn't started thinking about Hadoop, the panelists all agree: It's not too late to try it out. "Just get started," says Cunitz. "You learn along the journey, so you want to get started. Download a distribution. Download a sandbox. Figure out what your first use case is and then move to more advanced use cases."
Olson echoes that sentiment and offers this advice: "Don't just turn your IT guys loose on this technology. Get started by thinking about a business problem that you could answer with data but so far has been beyond your reach. If you choose a use case that works for you, you're going to be a lot more excited about the Hadoop technology. We see one use case bloom into three and then five use cases all the time."
Watch the video above to learn more about how you can get started with Hadoop, and how you can help move Hadoop to the boardroom too.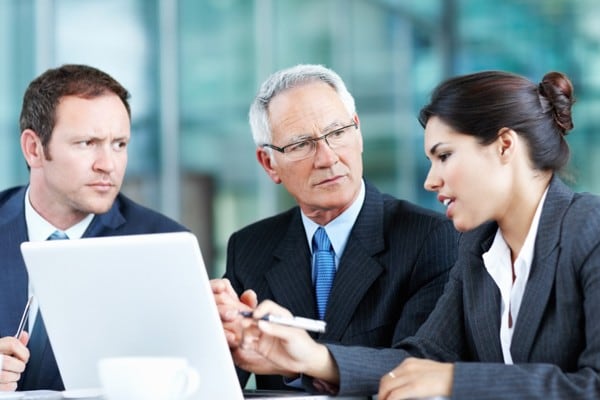 Read More
Hadoop survey results reveal use cases, needs and trends.

What can Hadoop do that your data warehouse can't? Find out.

Still trying to make sense of Hadoop? Watch this webinar to learn how, when and where to deploy this powerful technology.
Get More Insights