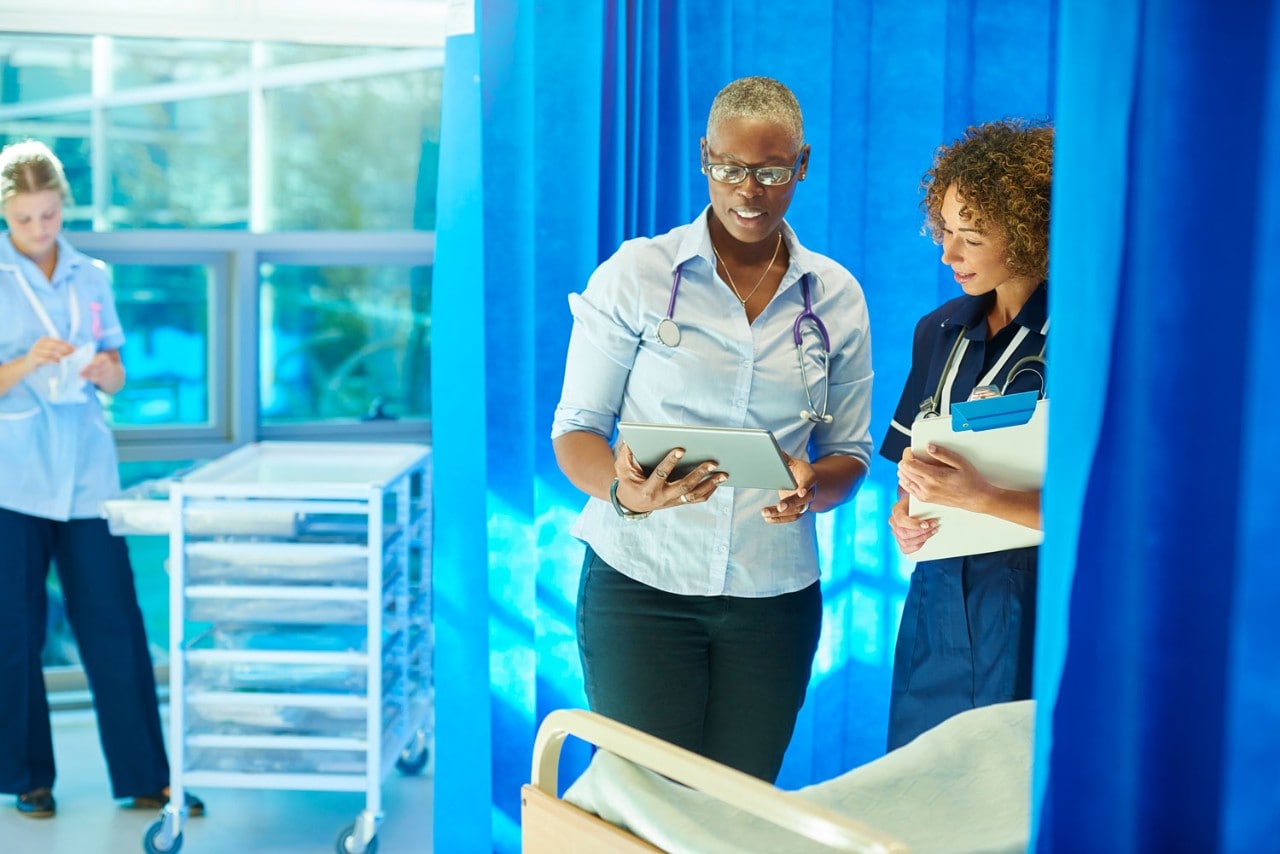 Analytics helps major public health system run efficient programs and improve patient care
User-friendly dashboards improve operational and fiscal decision making.

A healthier community
via smart policy decisions
The Los Angeles County Department of Health Services relies on advanced analytics from SAS to meet federal regulations, ensure financial viability and better serve a diverse population of more than 10 million people
Like any health care system, the Los Angeles County Department of Health Services is bursting at the seams with data ­– both business and health data. Within this raw information often lies hidden insights that can be used to improve patient care, lower costs and make smarter policies. The trick is extracting those insights.
The size and diversity of the LA County DHS make this process even more challenging. As the second-largest municipal health system in the US, the department serves a diverse population of more than 10 million people via 26 health centers, four acute care hospitals and more than 100 community partner clinics.
The department endeavors to provide cost-effective care of the whole person and ensure financial viability, among other goals. But doing so requires a strong analytics capability. Before implementing SAS, data was siloed across the organization, making it difficult for clinicians and leaders to extract information to make better decisions. Doing so involved knowing where to find the data, pulling it from multiple systems and analyzing it.
Furthermore, new federal projects required the department to put certain data capabilities in place to qualify for funding. It had to meet targets and timelines, and track and report on more than 50 performance metrics. 
The LA County DHS needed a powerful, user-friendly, end-to-end advanced analytics platform to meet its goals and comply with federal mandates. That's when it turned to SAS once again. 
---
Many California policy decisions are based on the data that the counties, including LA County DHS provide, and we also use this data to deliver better patient care. SAS helps us make faster, more reliable decisions in these areas.

Toki Sadralodabai

Chief of Data Analytics

LA County DHS
---
Combatting COVID-19 with data
The LA County DHS uses SAS for modeling, dashboarding and reporting for a wide range of health data, both internal and external. Central to this story is Dr. Toki Sadralodabai, Chief of Data Analytics at the Office of Planning and Data Analytics at the LA County DHS. For 15 years she's reported on the patient population for multiple uses.
"Many California policy decisions are based on the data that the counties, including LA County DHS provide, and we also use this data to deliver better patient care," Sadralodabai says. "SAS helps us make faster, more reliable decisions in these areas."
The COVID-19 pandemic is one area where analytics has played an integral role. At the beginning of the pandemic, clinicians desperately sought information on how to best treat patients against the novel virus. Likewise, lawmakers, researchers and administrators were thirsty for insight, so they could do things like predict surges and make smart health policies.
The department quickly spun up a COVID-19 dashboard using SAS Viya. Today, that dashboard is widely used by the LA County DHS clinicians and C-suite executives at DHS hospitals. By seeing metrics such as admission counts, patient discharge status, ER visits and lab test results, hospital staff can make more informed decisions.
"Throughout the pandemic, SAS has been elemental in our response," Sadralodabai says.
She also notes how the user-friendliness of the dashboards – even by individuals with no analytical experience – has further improved decision making.
"SAS Viya gives us a lot more to play with and provides complex information in a simpler manner," Sadralodabai says. "For example, the COVID-19 dashboard defaults to the past two weeks of data, but users can easily filter data by time period and compare metrics from any point in the pandemic, going back to March 2020, allowing for greater insight."
Building a culture of analytics
Dashboards powered by SAS Viya are found throughout the department, which users rely on to track the effectiveness of programs. One such a program is called Whole Person Care (WPC), which helps enrollees receive physical and mental health care and social services.
The dashboards give 95 users critical information on WPC monthly program enrollment and community health worker caseloads in several areas, including health care supportive services, recuperative care, re-entry, transition of care and substance use disorder programs. Program administrators can better understand community health workers' activities and plan resources for outreach efforts with clients who had hospital encounters. The dashboards provide cumulative and monthly enrollment information to staff to monitor overall enrollment and projections.
Elsewhere, from an operational perspective, the LA County DHS uses a finance dashboard built in SAS Viya to track budgets, salaries, overtime and procurement. It shows managers how much money they have to spend, if they're on track with monthly spending or if they're going to be short on funds.
LA County DHS – Facts & Figures

750,000
unique patients each year
26
health centers and 4 acute care hospitals

Next steps in data transformation
Analytics is gaining popularity throughout the LA County DHS. According to Sadralodabai, more than 200 people now use the SAS platform, a big leap from several years ago.
"We're definitely getting value from analytics and growing into a more data-savvy organization," she says.
And there's room for more growth and development. The department is continuously training people to become analytics champions so they can learn to build dashboards and teach their teammates. Quarterly training sessions help users stay on top of new features.
"It's a really exciting time," Sadralodabai says. "Looking ahead, the department wants everything to be 'dashboard-able' with data available broadly and quickly." This includes making data readily available to the board of supervisors who oversee all LA County departments, and putting relevant information online for employees, patients, citizens and press to easily find and understand.
"While it might be challenging to serve such a large and diverse community of users, it's important work," Sadralodabai concludes. "And SAS has been a great partner in our transformation."
---
The results illustrated in this article are specific to the particular situations, business models, data input, and computing environments described herein. Each SAS customer's experience is unique based on business and technical variables and all statements must be considered non-typical. Actual savings, results, and performance characteristics will vary depending on individual customer configurations and conditions. SAS does not guarantee or represent that every customer will achieve similar results. The only warranties for SAS products and services are those that are set forth in the express warranty statements in the written agreement for such products and services. Nothing herein should be construed as constituting an additional warranty. Customers have shared their successes with SAS as part of an agreed-upon contractual exchange or project success summarization following a successful implementation of SAS software. Brand and product names are trademarks of their respective companies.