SAS Visual Analytics pomáhá České podnikatelské pojišťovně v controllingu i manažerském a obchodním reportingu
Česká podnikatelská pojišťovna (ČPP) využívá řešení společnosti SAS Institute od roku 2003, kdy byl v pojišťovně implementován první datový sklad. V letech 2008/2009 byly systémy od SAS kompletně přebudovány a v roce 2014 ČPP spustila SAS Visual Analytics (SAS VA), který využívá kromě odboru controllingu, také úsek podpory obchodu a odborné produktové úseky. Přínos má implementace SAS VA také pro samotný top management pojišťovny, který je novým technologiím a inovativním systémům příznivě nakloněn.

Naším cílem bylo nastavit a spustit standardní proces tvorby reportů včetně jejich popisu a evidence v katalogu reportů, definice pojmů v byznys/ datovém slovníku a zajištění dat a jejich integrace do datového skladu. Chtěli jsme implementovat vybranou skupinu nejdůležitějších reportů pro management a nahradit stávající, často ručně generované reporty, jejichž příprava byla velmi náročná na lidské zdroje i čas. Dalším z cílů byla také konsolidace datové struktury a číselníků. Výsledné řešení má umožnit odborným týmům provádět snadněji analýzy a vizualizovat jejich výstupy pro ostatní uživatele.
Josef Šturz
Analytik controlingu

ČPP byla založena v roce 1995 a o deset let později se stala součástí skupiny Vienna Insurance Group. ČPP si dlouhodobě udržuje velmi silnou pozici v pojištění vozidel, s více než milionem pojištěných vozidel v povinném ručení je trojkou na českém pojistném trhu. ČPP se úspěšně rozvíjí i v dalších pojistných segmentech, v životním a úrazovém pojištění, občanském majetkovém pojištění a pojištění podnikatelů. Aktuálně spravuje více než 1,5 milionu pojistných smluv a její služby využívá přes 900 000 klientů.
V současné chvíli využívají systém pracovníci controlling a rovněž zaměstnanci regionálních ředitelství pojišťovny. Zatím se jedná především o analytiky, postupně se ale se systémem učí pracovat a využívat jeho výhod i další zaměstnanci včetně managementu. Díky sjednocení platformy na SAS VA je dnes možné jednotné řízení přístupů uživatelů a jejich monitoring.
Odbor controllingu využívá SAS Visual Analytics například pro tzv. RUN OFF analýzy, ve kterých sleduje přiměřenost pojišťovnou vytvořených rezerv na pojistná plnění a jejich vývoj. Dříve se tyto analýzy připravovaly převážně v Excelu, jejich příprava byla časově náročná a výsledky bylo možné sledovat pouze kvartálně. Hlavní nevýhodou předchozího řešení byla značná pracnost při ručním zpracování velkého množství dat, omezený počet pohledů, časové zpoždění a nemožnost efektivního řízení procesů.
SAS Visual Analytics pracuje s daty o vice než 450 milionech řádků, je interaktivní, nabízí flexibilní počet pohledů a jejich snadné vytvoření, umožňuje větší frekvenci reportů, detailnější analýzy a efektivní řízení procesů díky průběžnému zkoumání dat.
"S výstupy zobrazenými v SAS VA lze velmi dobře pracovat, sledovat odchylky a okamžitě je analyzovat. Díky sledování vývoje na týdenní nebo měsíční bázi lze obratem jednat a společnost tak daleko efektivněji řídit," vysvětluje Josef Šturz.
Podpora (nejen systémů) je důležitá
Management ČPP je novým přístupům, řešením a technologiím nakloněn. Nové technologie, které se osvědčí, budou rozšířeny v rámci skupiny Vienna Insurance Group. Na prvním místě však stojí člověk. Josef Šturz upozorňuje na lidský rozměr implementace jakýchkoliv nových systémů: "Pokud jste zvyklí pracovat léta s jedním systémem, jedním způsobem v rámci zaběhnuté rutiny, zvyky se pak hůře mění. Pokud ale dokážete lidem srozumitelně vysvětlit, jaké přínosy a úsporu práce jim nové řešení přinese, máte vyhráno."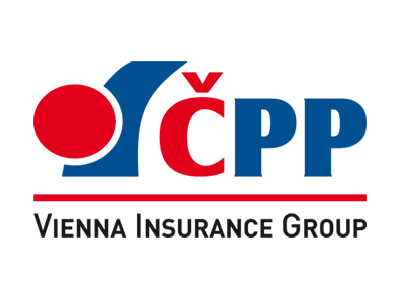 Odvětví

Finanční / spořitelní

Řešení

SAS Visual Analytics

Zadání

ČPP hledala systém, který by jí umožnil zjednodušit a automatizovat přípravu
dat pro potřebné analýzy. Jejich výsledky chtěla následně předávat přijatelnou
a srozumitelnou formou do dalších oddělení a celkově tak data "zlidštit" pro kolegy z oblasti obchodu. SAS VA měl pomoci ve dvou základních oblastech – manažerském a obchodním reportingu a controllingu.
Přínos
Nejvýznamnější přínos spočívá dle ČPP v analytických možnostech nástroje SAS VA, včetně klíčového faktoru – vizualizace dat. Odbor controllingu úspěšně využívá řešení od SAS mimo jiné ke sledování vývoje kmene, pojistného, pojistných událostí a řady dalších ukazatelů a dále také například pro RUN OFF analýzy technických rezerv. Díky SAS VA jsou tyto ukazatele a analýzy ve srovnání s předešlým řešením rychleji dostupné a data ze sledovat z různých úhlů pohledu.zkvalitnění vymáhání či regulatorního reportingu.

The results illustrated in this article are specific to the particular situations, business models, data input, and computing environments described herein. Each SAS customer's experience is unique based on business and technical variables and all statements must be considered non-typical. Actual savings, results, and performance characteristics will vary depending on individual customer configurations and conditions. SAS does not guarantee or represent that every customer will achieve similar results. The only warranties for SAS products and services are those that are set forth in the express warranty statements in the written agreement for such products and services. Nothing herein should be construed as constituting an additional warranty. Customers have shared their successes with SAS as part of an agreed-upon contractual exchange or project success summarization following a successful implementation of SAS software. Brand and product names are trademarks of their respective companies.