The Second International Workshop "Advanced Analytics & Data Science" took place on 14th October 2014 at the Warsaw School of Economics. This unique event for academic and business leaders aimed to present the challenges in implementing effective programs for educating professionals skilled in analytics, programming and business competences necessary to meet the criteria for being a data scientist. The workshop was organized by the Warsaw School of Economics (Collegium of Economic Analyses – Institute of Statistics and Demography - Event History and Multilevel Analysis Unit) in cooperation with SAS Institute, under the honorary patronage of Professor Marek Rocki – Head of the Polish Accreditation Committee.
About the Conference
We are living in times, when such terms as big data, data science and business analytics become very hot topics and the role of analytics constantly grows and brings measurable results. The complex process of managing the analytical life cycle includes the following stages: defining the subject scope, preparing the data, exploring the data, preparing the model, validating it, preparing its documentation, utilizing it, and finally monitoring and assessing its quality. We can say that quality, speed and effectiveness of modelling in the era of big data, described by 5V's (Volume, Velocity, Variety, Veracity, Value), is both 'daily bread" and "great challenge". In response to this challenge, it is very important to have programs in place for educating future professionals in a complex way and prepare them to effectively perform and successfully manage the analytical life cycle. Partnerships fostered between companies and universities are crucial in ensuring that the next generation of business analysts is well educated and equipped with industry-specific skills.
Many Polish universities, including the Warsaw School of Economics, undergo processes of changes and adaptation of its education programmes to the current market reality. Organizations want to take advantage of the possibilities offered by analysis and visualisation of data. That is why the status of Data Science is growing, both as academic specialization and professional career. Big data is changing the face of business, companies require advanced technologies and specialized skills in order to transform the data into knowledge required to gain competitive advantage.
During the conference we had discussed "the role of the data scientist" in the evolving world of business analytics. What is a data scientist? What does a data scientist do? What critical skills do students need to develop in order to become data scientists? We attempted to determine whether universities are prepared to educate future data science professionals. How to educate analysts so that they meet the criteria for becoming data scientists? How to construct academic programs suited to present-day business requirements? How to educate professionals capable of using data creatively in order to secure large-scale business value?
When designing the agenda of the Second International Workshop on Adavanced Analytics and Data Science we strived to strike a balance between academia and business speakers and participants. We had the opportunity to host distinguished guest speakers from Poland, Germany and USA representing business and academia. Over 160 participants met to share knowledge, experience and best practice. The conference provided great opportunity to find out how to make efficient use of available analytics solutions and gain awareness of challenges impacting higher education analytics and data science programs. The importance of this topic was emphasized during the discussion panel: "Models of cooperation between science and business moderated by Krzysztof Frydrychowicz, an expert in the field of technology and business media.
Conference Agenda
The conference was officially opened by prof. Joanna Plebaniak - Dean of the Economic Analysis Collegium, SGH and prof. dr hab. Tomasz Panek - Vice-Director of the Institute of Statistics and Demography SGH. They both welcomed the participants, guests, speakers, panellists, representatives of the conference partner – SAS Intitute Polska, sponsors and media representatives.
The speeches were presented in the following order:
Data Analysis in Finance – review of approaches and tendencies
Prof. Krzysztof Jajuga
Professor, Department of Financial Investments and Risk Management, Wrocław University of Economics
How to be a Data Scientist Using SAS®
Chuck Kincaid
Senior Engagement Director, Business Intelligence & Analytics Practice, Experis
Data everywhere ... but skilled talent is scarce
Dr Iga Sikorska
Assistant Professor, Institute of Statistics and Demography, Warsaw School of Economics, Senior Industry Consultant, SAS Institute
Part 1 Title: Applications of Text Analytics and Sentiment Mining
Part 2 Title: Setting up an Academic Program in Data Mining and Analytics
Prof. Goutam Chakraborty
Professor, Department of Marketing, Oklahoma State University
What drives the need for Data Science? Major trends that shape the future of business and technology
Dr Carsten Bange
Founder and CEO, Business Application Research Center – BARC GmbH
Joint modeling for longitudinal measures and time-to-event-data: application to genetic study
Prof. Andrzej Gałecki
Research Professor, Division of Geriatric Medicine, Department of Internal Medicine and Institute of Gerontology University of Michigan Medical School
OCEAN — addressing the challenges of data-intensive research
Prof. Marek Niezgódka
Director, Interdisciplinary Centre for Mathematical and Computational Modelling, University of Warsaw
Models of cooperation between science and business based on exemplary projects of the Interdisciplinary Centre for Mathematical and Computational Modelling, University of Warsaw
Dr Łukasz Bolikowski
Assistant Professor, Interdisciplinary Centre for Mathematical and Computational Modelling, University of Warsaw
Panel Discussion
The panel discussion: "Models of cooperation between science and business" was attended by:
Prof. Włodzisław Duch
Under-Secretary of State, Ministry of Science and Higher Education
Prof. Krzysztof Jajuga
Professor, Department of Financial Investments and Risk Management, Wrocław University of Economics
Prof. Joanna Plebaniak
Dean of the Collegium of Economic Analyses, Warsaw School of Economics
Dr Iga Sikorska
Assistant Professor, Institute of Statistics and Demography, Warsaw School of Economics
Adam P. Świrski
Vice-President of the Management Board, Bank Gospodarstwa Krajowego
During the panel discussion prominent academics and industry experts discussed the "Models of cooperation between science and business". They tried to analyse how higher education programmes fulfil the needs of business. They also discussed whether the business actively supports Universities in new challenges, such as launching new education programmes designed to address real-word business needs. Does business make use of scientific research conducted by the Universities? The issue of cooperation between science and business is very complex. It should be based on dialogue and joint creation of education programmes. At the same time Universities could provide consulting services and researches for business. In many cases the cooperation between business and science is limited to companies looking for best students or graduates.
The problem of cooperation between Universities and business is extremely complex. It would seem that such cooperation should be based on dialogue and joint development of educational programs. Universities educate students primarily to work in business, so it would be good if the business took an active part in creating new directions of higher education programs. On the other hand, Universities could play an advisory role for business.
The essence of business is to earn profit. Business needs to solve problems, implement operational changes and innovative solutions quickly and efficiently.  University lives at their own pace, decisions are often delayed by legislation and administration. Both environments have different objectives that are difficult to reconcile. Moreover, both environments often do not understand their needs. There is therefore a need for better regulation to develop solutions that both parties have benefited from this cooperation.
Adapting the education program to business needs, undertaking the subject of business-science cooperation are the first steps to establish mutually beneficial relationships between both communities. However it is a very complex process, which requires finding a solution to many issues, often exceeding the business or science abilities.
Conference Evaluations
The conference gathered 162 participants. 49% of them were representing academic sector (including 21 Polish and foreign Universities), 51% participants represented business organizations (42 companies). The participants came from 6 countries. 90% of the participants evaluated the conference content level as high or very high.
"I would like to extend my deepest gratitude to conference speakers, panellists and participants from Poland and from abroad; the Authorities of the Warsaw School of Economics, prof. dr hab. Marek Rocki, the President of the Polish Accreditation Committee for his honorary patronage; the Authority of the Economic Analysis Collegium at SGH; the Authority of the Institute of Statistics and Demography at SGH; the employees and associates of the faculty of AHZiAW ISID KAE SGH; the students of the "Business Analytics" science club, the Warsaw School of Economics administration department; the conference partner – SAS Institute Poland, along with the entire team engaged in the organizing of the conference; our sponsors: Bank Gospodarstwa Krajowego, Bank Pocztowy, Sygma Bank; our media patrons: BI.PL, decyzje-IT, Harvard Business Review Polska, IT Polska News, ITWiz, Manager for their participation and active promotion of the conference."
Prof. Ewa Frątczak
Professor of the Warsaw School of Economics
The information about the conference can be found at various websites, including: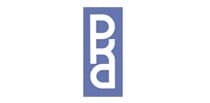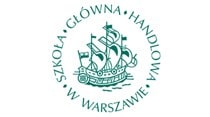 Date
14 October 2014
9.00 – 16.00
Conference Venue
Warsaw School of Economics
Building C
128 Niepodległości Ave.
Warsaw 02-554