Reuniting family members using data and facial recognition
A team from Knowit has demonstrated how SAS® Viya® and facial recognition algorithms can be used to locate missing people in refugee camps and war zones.
In times of upheaval due to war or natural disaster, families are often forced to leave their homes and sometimes they get separated on their journey to safety or in huge refugee camps. When a person goes missing, their loved ones might place photos on a missing persons wall at their new location, hoping that passersby or professional aid workers will recognize them and help bring them home. Once families are no longer in the same country or area, reuniting them with lost family members becomes a lot tougher.
For the 2019 SAS® Viya® Hackathon, a company-wide brainstorm at Knowit resulted in an idea for how this year's competing team could help make the search easier.
We wanted to see if we could make a digital missing person's wall in SAS Viya and address the Data for Good concept. Facial recognition was one of the first things we thought of

Malin Svenningsson

Hackathon Team Member

Knowit
Data sources provided by families, such as photos, date of birth, identifying features and photos of missing persons were equipped with geotags of both their original location and a new one, if the family had to move to a safer area, as well as contact information.
 
Reuniting families with missing children or family members
Part of the project was designing an app specifically for aid workers in humanitarian organizations to use the app to help reunite families with missing children or family members.
If there is a child walking alone seeming lost, a concerned person could open the app and take a photo of the child. The photo will have the geographical information about the child's location attached to it

Lars Kvinge

Hackathon Team Lead

Knowit
This data is then sent to the SAS server and put through facial recognition data algorithms to look for matches, first with the photos provided by family members, and secondly, with the parents' data and location via network analysis. The network is visualized in SAS Visual Analytics The humanitarian organization can then contact the parents if there is a positive match.
This is very sensitive data so if this proof of concept is developed further, the privacy aspect will have to be addressed carefully, the Knowit team points out.
With this solution, we hope to reunite children with their loved ones – this is how we want to use Data for Good

Malin Svenningsson

Hackathon Team Member

Knowit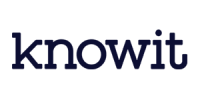 Challenge
  When a person goes missing in a refugee camp or war zone, families post their photos on missing persons wall and hope that someone recognizes them.
The search is time sensitive and often families are forced to relocate from the area in which someone went missing
Solution
An app takes a photo which is tagged with geodata and uploaded to the SAS platform. Using facial recognition algorithms, the photo is matched against existing data, such as a photo provided by the family.
A visual map shows the connected family members on a world map
Benefit
Easy to use: Take a photo and it is automatically tagged and matched in database
Ability to determine specific location of missing people, for example children.
Connecting family members who have been separated, perhaps relocated in distant countries.
About Knowit
Knowit AB is a consultancy firm that creates unique customer values by offering digital and cross-functional solutions from three business areas: Experience, Insight and Solutions. Knowit is known for their ability to combine expertise in design and communication, management consulting and IT. Knowit has around 2,500 employees and operates in 14 locations in Sweden, five in Norway and one each in Denmark, Finland and Germany. Knowit AB is listed on the Nordic Exchange in Stockholm.
About Hack In SAS Viya
In association with Intel and SAS Nordic User Group "Fans". SAS hosted the competition "Smarter Together" for SAS partners. Here, teams of analysts and data scientists demonstrate the value of open data combined with SAS® Viya ® in the cloud and open source technologies.
SAS provided the SAS® Viya® platform with a number of SAS tools in the cloud for easy access through saasnow.com. The nine participating teams built showcase based on a number of SAS software products including: Visual Analytics, Visual Statistics, Visual Data Mining & Machine learning, econometrics, and optimization.