Using data to find the ideal neighbourhood in a new town
Moving to a new city presents a lot of challenges. Whether you are a college student, professional, or a family, there are many factors to consider when deciding where to move. Most people value different things ie. a good school district, safe neighbourhood, nearby restaurants, public transportation, hospitals, playgrounds, nightlife, and grocery stores close by. 
Newcomer families and young professionals are left to look up this information on their own. Which takes a lot of time and effort, on top of the million other things they need to do before moving to a new city. 
As part of the SAS® Viya® Hackathon, a team from EVRY have demonstrated a solution to this problem: NeighbourhoodFit. This program combines all of the different factors in one place and recommends the best neighbourhood based on individual needs. 
The team at EVRY partnered with the Stavanger Municipality in Norway and collected data regarding locations of schools, hospitals, playgrounds, police stations, etc.  Then found the most populated neighbourhoods that are most relevant for the individual or family using Machine Learning. Finally, the program provides a visual map of where it is best to live based on the individual or families needs. 
The user will put in a few details about themselves, how many people are in their household, their must haves – for example, a good school district, and the map will show all of the matches based on their needs. 
Planned development to predict the future
This program also has predictive data showing what the neighbourhood will look like in the future. What grocery stores are planned to open, schools and other important factors. This way families and individuals will have a sense of what the neighbourhood will be like in a few years. Making the home buying process a little less risky. 
Buying a home and moving to a new neighbourhood is a huge risk financially and emotionally. With NeighbourhoodFit, we can eliminate some of the worries

Amir Zarei

Team Leader

EVRY
In the future, NeighbourhoodFit could collaborate with real estate agents and companies to connect home buyers with properties within the recommended neighbourhoods.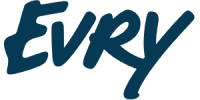 Challenge
It is difficult to find the perfect neighbourhood in a new city that meets all of your needs.
Individuals have to do most of the legwork when it comes to researching school districts, safe neighbourhoods, nightlife, etc.
Solution

Collecting data from Stavanger Municipality to find what specific needs individuals look for when buying a home or moving to a new city and where these are located
Using Machine Learning to model suitable neighbourhoods for individuals.
 Make a visual representation of the data to show where the best places to live are, based on the individual needs.
Benefit
Make it easier for home buyers to find a new place to live based on their individual must haves.
Predict what a neighbourhood will look like in the future to decrease the risk of having to move again in a few years.
Technologies used
Esri 
SAS® Viya®
SAS® Studio
SAS® Visual Analytics