Creating a data driven customer journey at ICA Banken
For consumers, finding the best banking products is important - but can often be confusing. Even after customers choose a bank, they are often blasted with information about deals, loans, or packages that can be overwhelming and often irrelevant.
Most banks have access to insight into who their customers are and what their needs are. The gap is in communication and sending out campaign materials that are not personalized. Banks have the potential to use historic customer data to create original and personalized communication that will resonate with their audience.
The main reaction from consumers is that they are fed up with commercials and communication – more than 50 percent is perceived as irrelevant. We would like to help banks transform their communication strategy with data research and testing.

Daniel Oygun

Hackathon Team Lead

Deloitte
As part of the SAS® Viya® Hackathon, he and his analyst team joined forces with ICA Banken, which has more than 800.000 customers. They set out to demonstrate how existing data on people's banking choices can be utilized to create bespoke and relevant communications. 
At ICA Banken, we believe in being smart – by using data and analytics. In our own data, we have found segments and patterns and we have built machine learning models to segment our customers to broaden their engagement with us.

Linus Axelsson

Analytical Manager

ICA Banken
The project set out to make a connection between model development and Customer Relationship Management (CRM). It began with choosing a customer segment to analyze. The choice fell on new customers who have just begun their customer journey. Then the segment analysis was used to predict their next step in the customer journey, allowing to design the communication in a way which can increase engagement with ICA Banken.  
This data segment was transferred to AI using SAS® Viya®. The models were built, validated, and deployed. The models were scored and then placed in SAS® Customer Intelligence 360 to create a personalized customer view and sort them based on customer actions. In three weeks, the team built the models, analyzed data and even better – they managed to act on the customer information.
This is CRM at its best – meaning advanced analytics and 100 percent data driven.

Linus Axelsson

Analytical Manager

ICA Banken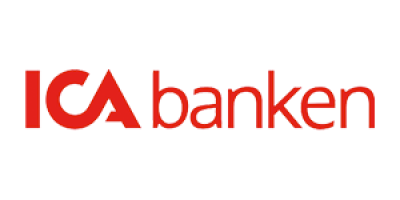 Challenge:
Customers often receive a lot of communication from different banks and to the extent that it is overwhelming.
The communication is not personalized and is often perceived as irrelevant.
Solutions:
Predict the next best action to increase relevance for customers using data and advanced analytics.
Benefits:
With a high focus on personalization and data driven customer journey this solution can help ICA Banken and other banks be more relevant for their customers in all channels, delivering even more value for both customers and ICA Banken.
About Hack In SAS Viya
In association with Intel and SAS Nordic User Group "Fans". SAS hosted the competition "Smarter Together" for SAS partners. Here, teams of analysts and data scientists demonstrate the value of open data combined with SAS® Viya® in the cloud and open source technologies.
SAS provided the SAS® Viya® platform with a number of SAS tools in the cloud for easy access through saasnow.com. The nine participating teams built showcase based on a number of SAS software products including: Visual Analytics, Visual Statistics, Visual Data Mining & Machine learning, econometrics, and optimization.
The results illustrated in this article are specific to the particular situations, business models, data input, and computing environments described herein. Each SAS customer's experience is unique based on business and technical variables and all statements must be considered non-typical. Actual savings, results, and performance characteristics will vary depending on individual customer configurations and conditions. SAS does not guarantee or represent that every customer will achieve similar results. The only warranties for SAS products and services are those that are set forth in the express warranty statements in the written agreement for such products and services. Nothing herein should be construed as constituting an additional warranty. Customers have shared their successes with SAS as part of an agreed-upon contractual exchange or project success summarization following a successful implementation of SAS software. Brand and product names are trademarks of their respective companies.