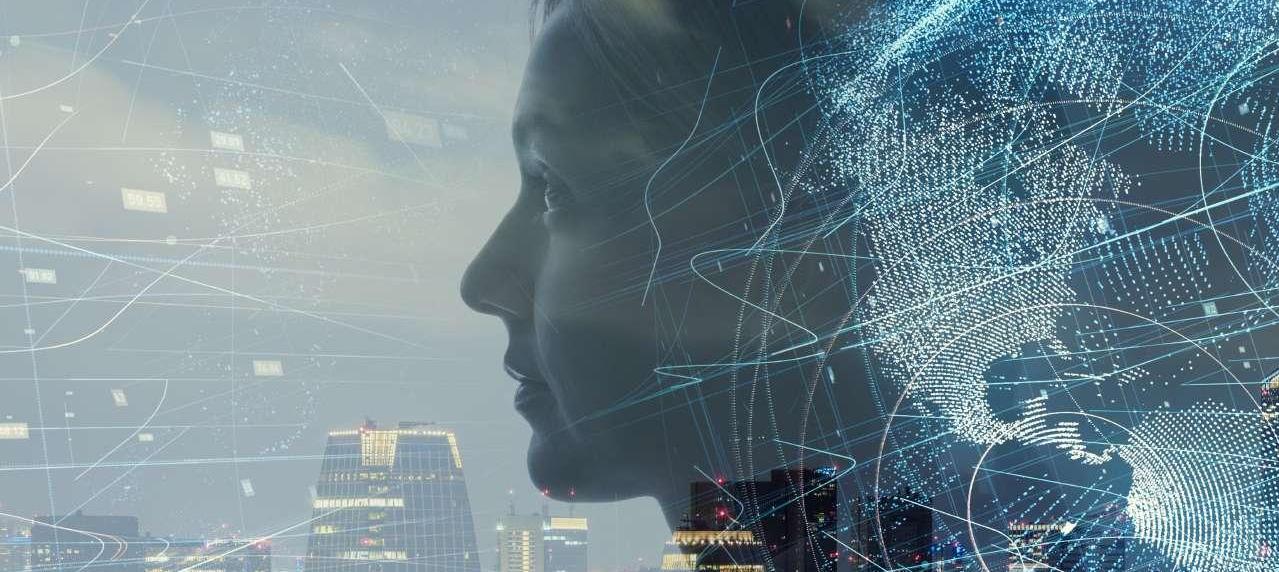 Building a smarter
organization with Analytics & AI
A powerful foundation for AI success
Teatro Thalia, Lisboa — 3 de Abril — #Road2AI
A Inteligência Artificial (IA) tornou-se parte do nosso dia a dia e está cada vez mais presente nas nossas vidas.
Além do hype, a questão é saber como a inovação baseada em dados pode ser tornada realidade e ao serviço da sociedade para resolver problemas de negócio reais. Que passos são necessários para levar a Inteligência Artificial do Laboratório para o Negócio e atingir os resultados desejados?
O desafio reside nas arquiteturas complexas de TI, silos departamentais e na capacidade de implementar a análise onde necessário.
Uma plataforma analítica suporta e acelera todo o Ciclo de Vida Analítico, desde a exploração de dados até à implementação. Para ter sucesso com IA, as organizações devem ser capazes de orquestrar e governar o seu ecossistema analítico em todo o Ciclo de Vida Analítico
Venha aprender como capacitar o Negócio, as TI e os Data Scientists a colaborar na transformação dos dados em insights accionáveis e com valor real para o Negócio, garantindo o equilíbrio certo entre escolha e controlo.

Quarta-feira, 3 de Abril

 

09:00 – 09:15

Registo & Welcome Coffee

09:15 – 10:00 

SAS Platform as a Solution
Rui Dias - Customer Success Manager &
José Fonseca - Customer Advisory Information Management, SAS
10:00 – 10:30

Choice and Control with SAS on Cloud 
Pedro Dias - SAS

10:30 – 11:00

Customer Sucess Story 
tba

11:00 – 11:30

Intervalo para Café

11:30 – 12:00

Open Source & SAS
Ricardo Galante - Senior Analytics Customer Advisory
Miguel Gaspar - Data Management Customer Advisory

12:00 – 12:20

Can AI be both ethical and effective at creating value?
Ricardo Pires Silva - Executive Director SAS Portugal

12:20 - 12:30

Conclusões
Junte-se a nós
Saiba o que é necessário para fazer parte da nova era de Analytics, desde a disputa dos dados até aos tangíveis resultados de negócio. Durante a sessão iremos abordar tópicos como:
Orquestrar um ecossistema de análise inovador e em expansão;
Promover a colaboração dos recursos de uma organização, independentemente dos seus papéis (negócio ou IT);
Dimensionar e automatizar os processos repetitivos para acompanhar as mudanças através do seu ciclo analítico;
Manter o equilíbrio certo entre escolha e o controle;
Dimensione os projetos de inteligência artificial para os disponibilizar a toda a empresa, aproveitando a tecnologia cloud e considerando conformidade e ética;
Interpretabilidade, confiança e governança de dados, independentemente da fonte
Atenção:
Esta sessão é gratuita mas mediante convite.
Se deseja participar, solicite-nos um.

 
A execução bem sucedida de uma estratégia de IA, requer o equilíbrio certo entre escolher e controlar.
A criatividade e a inovação florescem em espaços abertos. Há que ter flexibilidade e liberdade para atrair os melhores talentos analíticos, usar uma grande variedade de técnicas e desenvolver processos que funcionam cada vez melhor. Há que ter flexibilidade para usar múltiplas linguagens de programação e analisar quaisquer dados em qualquer ambiente e para acompanhar as exigências do mercado.

O caos analítico pode surgir. Quando perdemos o controle dos dados, perdemos a confiança no sistema e nos seus resultados. Transparência, governação e segurança tornam-se essenciais para manter a confiança nos modelos e nos resultados analíticos. 
Na intersecção de dados, software e criatividade, o futuro está em processo de redefinição. Afinal, quando a curiosidade encontra a capacidade, o progresso é inevitável.