¡Participe en la dinámica y gane uno de estos libros!




Durante OXXO Analytics Day, podrá participar en la dinámica y ganar alguno de los libros que tenemos disponibles.
Participar es muy fácil, solo es necesario registrarse. Le dejamos como obsequio el primer capítulo de estos libros para que se mantenga actualizado en temas de planificación de la demanda.
No olvides seguirnos en nuestros medios sociales @SASMexico y estar pendiente para participar en otras dinámicas. Utiliza los hashtags # Omnichannel # DemandPlanning.

Los horarios de la dinámica estarán publicados en el booth de SAS.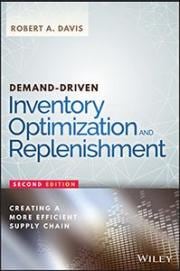 Demand-Driven Inventory Optimization and Replenishment: Creating a More Efficient Supply Chain.
Profundice acerca del rendimiento del inventario, mejores prácticas para optimizar el equilibrio entre la oferta y la demanda en cualquier vertical; estudios de caso actualizados sobre cómo funciona el inventario optimizado y el reabastecimiento en empresas de todo el mundo en las industrias minorista, de alta tecnología, ropa de caballero y alimentos; y ejemplos reveladores de flujo de productos promocionales que dañan las cadenas de suministro.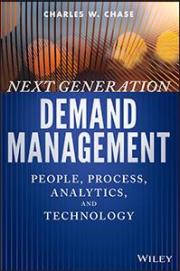 Next Generation Demand Management: People, Process, Analytics, and Technology
Lleve la gestión de la demanda al siguiente nivel, al racionalizar toda su organización para lograr mayores ganancias. Usted puede implementar eficientemente un marco de cadena de suministro rentable y respaldar las mejores prácticas para aprovecharlo al máximo.