On-Demand Webinar
Predicting Patient No-Shows
This webinar, part of our Analytics in 20 series, will show how to better anticipate patient no-shows to optimize resources and improve care.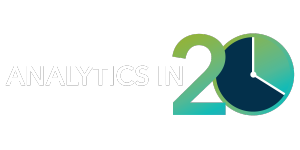 About the webinar
Patient no-shows are a growing problem across the globe; negatively affecting revenue while also consuming valuable time and resources from other patients in need.
When patients fail to show up, they don't receive the care they need. And when their absence affects office efficiency, other patients' care can be compromised.

Join this webinar to learn more about how to best manage through patient no-shows.

Why attend?
Quantify the impact to organizational efficiency.
Anticipate scheduling changes and adapt workflow accordingly.
Optimize staffing and resources to support patient visits.
DJ Penix
President and Founder
Pinnacle Solutions Inc.
Elizabeth Stack
Chief Sales & Relationship Officer
Predictive Health Solutions
Pinnacle Solutions, Inc.
Victoria Gregorio
Director, Center for Discovery, Innovation, and Development
Children's Specialized Hospital
Chief Operating Officer
Predictive Healthcare Solutions
Michael Dribbon
Vice President of Business Development and Chief Innovation Officer, Center for Discovery, Innovation, and Development
Children's Specialized Hospital
Chief Strategy Officer
Predictive Health Solutions

Kayt Leonard (moderator)
Global Principal Industry & Product Marketing Manager, SAS